Whether you're a mum to be or a seasoned pro, advice goes along way – especially when it makes you realise you're not the only one having to conquer the ups and downs of parenting…
We know we can always rely on advice from our parents, especially our mums, so here's a few of the best things to keep in mind.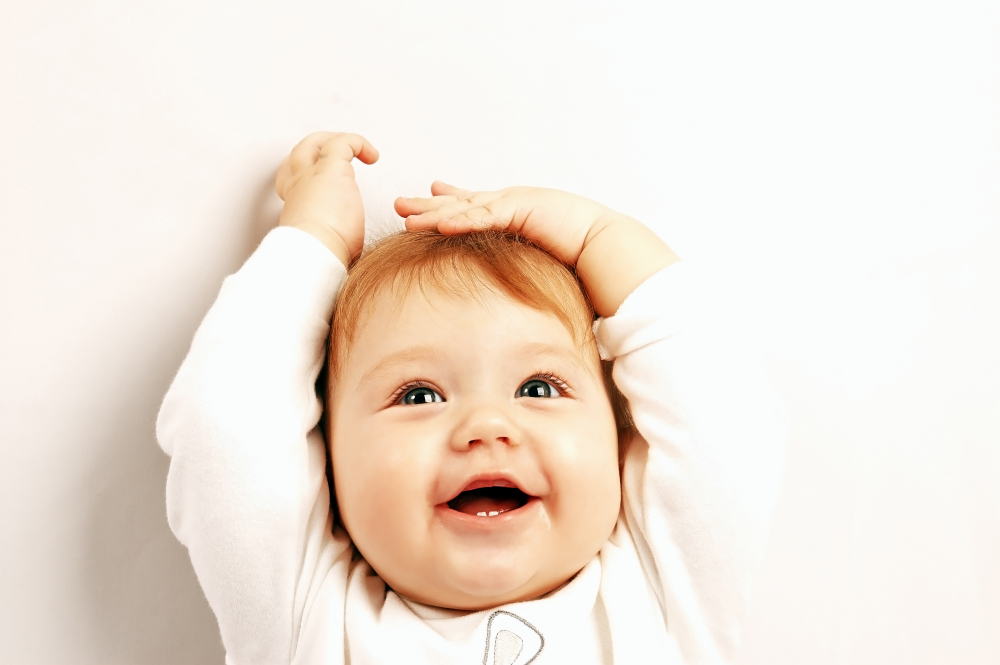 Learn a new language
Start speaking in the 'royal we,' especially when uttering something along the lines of: 'We do not eat Lego!' or 'We just love vegetables mixed with bananas and rice, don't we?'
Embrace a new wardrobe
From milk splatters to puke, to pee, to paint and unwanted food…when Motherhood arrives, your wardrobe swiftly starts to disappear. Want to keep some of your clothes in tact? Simply don't change your shirt for two days.
Your handbag is no longer yours
Once an organised haven, comprising your favourite lipstick, go-to mascara, paperback, Filofax and phone – your handbag is now home to Lego blocks, squeaky toys, milk bottles, dummies and wet wipes…good luck finding anything you need in there!
Become the characters of your little one's favourite films
Speaking in your own tongue is no longer an option, especially if you want your children to do what you say. Sometimes adopting the personas of cartoon characters and fairytale personalities is the only way to get through everyday life.
Become accustomed with nicknames
Your child will seldom be called by his or her name…no matter how hard you try to instill this. From 'sweetie pie' to 'munchkin', expect everything under the sun. Bonus points are given to those who combine both a food and a bodily function: 'How's my little poopy potato doing?!'
Rules take on a new meaning
Rules that you never thought possible will suddenly become an everyday norm. 'No hugging strangers', 'Please don't use the waste basket as a toilet', 'Try not to draw on your sisters face' and 'Don't eat your crayons' will start to sound more and more normal the further you get into parenting.
Ask your friends invasive questions in public
When you're a mother, it's likely you've seen it all. Therefore, it's quite normal for the lines between acceptable and non-acceptable conversation to become blurred. Going into detail about pregnancy pants and birth itself will eventually become table talk.
Be kind but not too kind
"I want my children to have all the things I couldn't afford. Then I want to move in with them." Phyllis Diller
Make others understand just how hard parenting is
"Any mother could perform the jobs of several air-traffic controllers with ease." Lisa Alther
Forget treating yours truly
In the past your hard earned money may have been spent on fancy holidays, top-notch dinners and gorgeous clothes – when in debt to a child, you'll find yourself splurging on top of the range nappy bins, or paint to cover the remarkable portrait your darling child decided to draw on the living room wall…the worst part? You'll probably start to enjoy it!
Forgetting the meaning of me time
Whether you're taking the kids to school, putting them to bed or preventing the next world war from erupting in the living room…your own time is no longer at your disposal! If you haven't quite reached motherhood, use it very wisely because you'll never get it back!
Get used to the world knowing your secrets
Kids are susceptible to just about everything and anything. Even when you think they're not watching, it's likely they're storing up your every wrong move and saving it for a later date. Remember that time you 'danced around the kitchen in your underwear' or 'cried in your cup of tea' – your kid's will be only to happy to relive these events in public – usually at these most inconvenient time, such as parents evening, on the bus or at a coffee morning.
When your Mother asks 'Do you want advice?'
Whether you're a Mother yourself or a mum to be, we're all somebody's child. When your Mother asks, 'Do you want my advice?' It's wise to remember this is very much a rhetorical question – you're going to get the advice anyway!
Evolution
Every wondered if evolution really works? So do a number of Mums. If it did, then surely parents would have more than two hands?
Numbers mean nothing
It doesn't matter how many children you choose to have. One child will take up 100% of your time. How can another addition to the family possibly take up any more time?
Make more time for your in-laws
When you have children, you need to take advantage of all the baby sitters you can get your hands on. There's plenty to consider about motherhood, but we hope to have at least helped to guide you on your way.