Winter is upon us; the days are not only shorter, but they're much colder too. Thankfully, bouquets of bold, fresh winter flowers and elegant floral arrangements with an emphasis on texture and unique materials are guaranteed to brighten up our days and our homes. Here, we've selected a range of winter bouquets and arrangements that do just that, alongside some tips for if you're keen to create an arrangement of your own…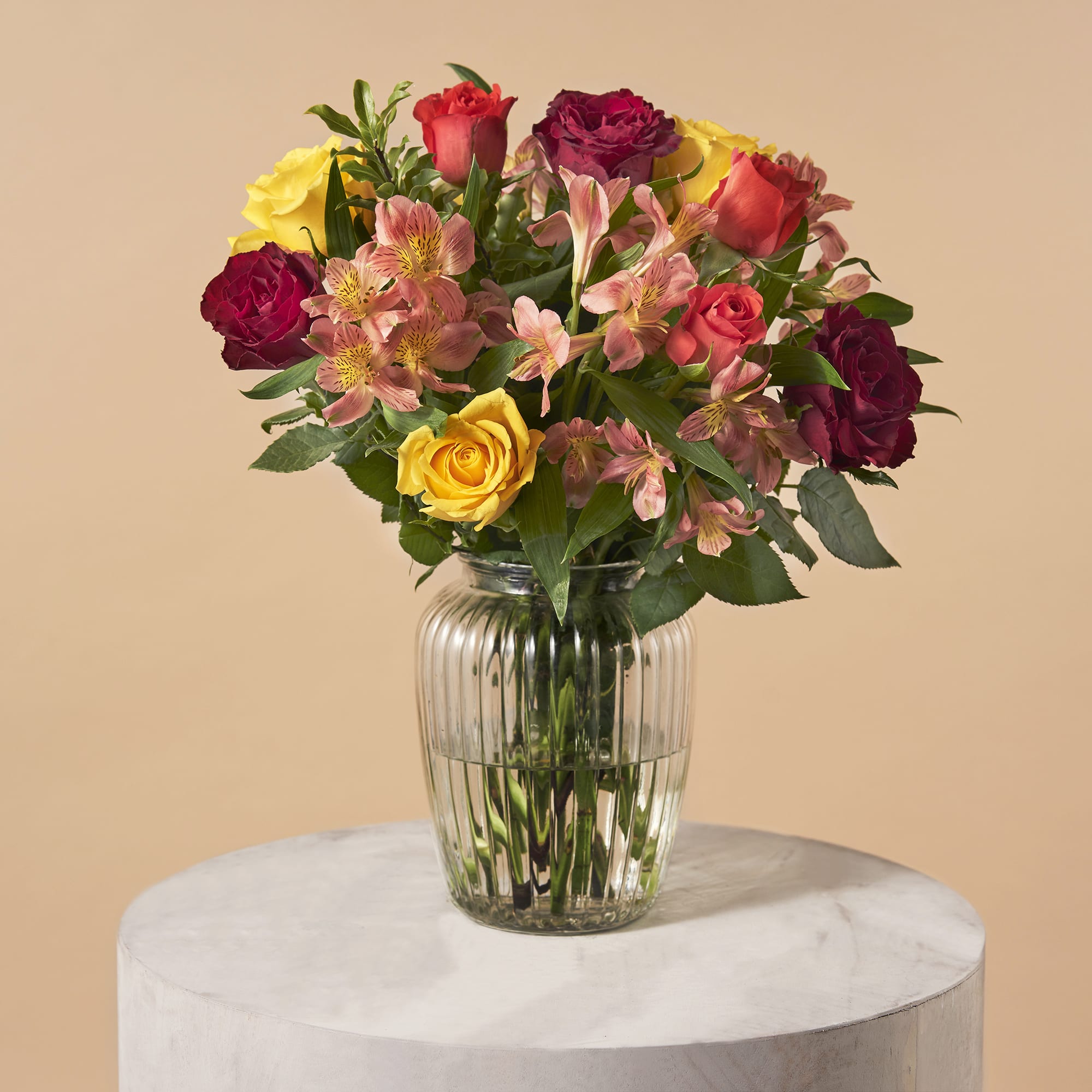 Top tips for winter arrangements
1. Use evergreens from your garden as a base for your winter arrangements. They will ensure your display has staying power as they tend to last a lot longer than an arrangement that is made up of just flowers.
2. When using magnolia, opt for 'Little Gem' magnolia. The leaves are slighter larger in size, which makes it much easier to work with when using average-sized containers.
3. Avoid using nandina berries if placing your winter flower arrangement inside. These berries often drop to the floor and can look messy. A good alternative is winterberry, especially in terms colour, or stems from yellow and red twigged dogwood.
4. Herbs, as well as being an asset to many dishes, are a great option to add to winter indoor flower arrangements. Good options include rosemary, variegated hypericum (St. John's Wort), and flat-leaf parsley.
5. Don't forget to be creative! As well as blooms, dried okra pods, rose hips, arborvitae branches and tiny pinecones are great additions to floral winter arrangements, adding both interest and variety to your display.
6. Simple is sophisticated and a great option for those with modern interiors. Rich green foliage and variegated leaves will create the perfect backdrop to the likes of red berries and white flowers. One of the most popular choices for a simple winter floral arrangement is Arum Italicum, a three-season champion boasting arrow-shaped leaves and showy red fruit on occasions.
Amaryllis
Big, vibrant amaryllis flowers are a popular option at Christmas time, and that continues through the winter too. From using them as a grand floral centerpiece to adding them to vases to create simple yet elegant focal points, these blooms promise to warm the home up in the winter months.
Orchids
Make your winter interiors bloom with orchid arrangements, which boast an abundance of bright petals that sit upon an impressive double-stemmed orchid. Orchids are also particularly hardy – great for those who may not have much time to care for blooms.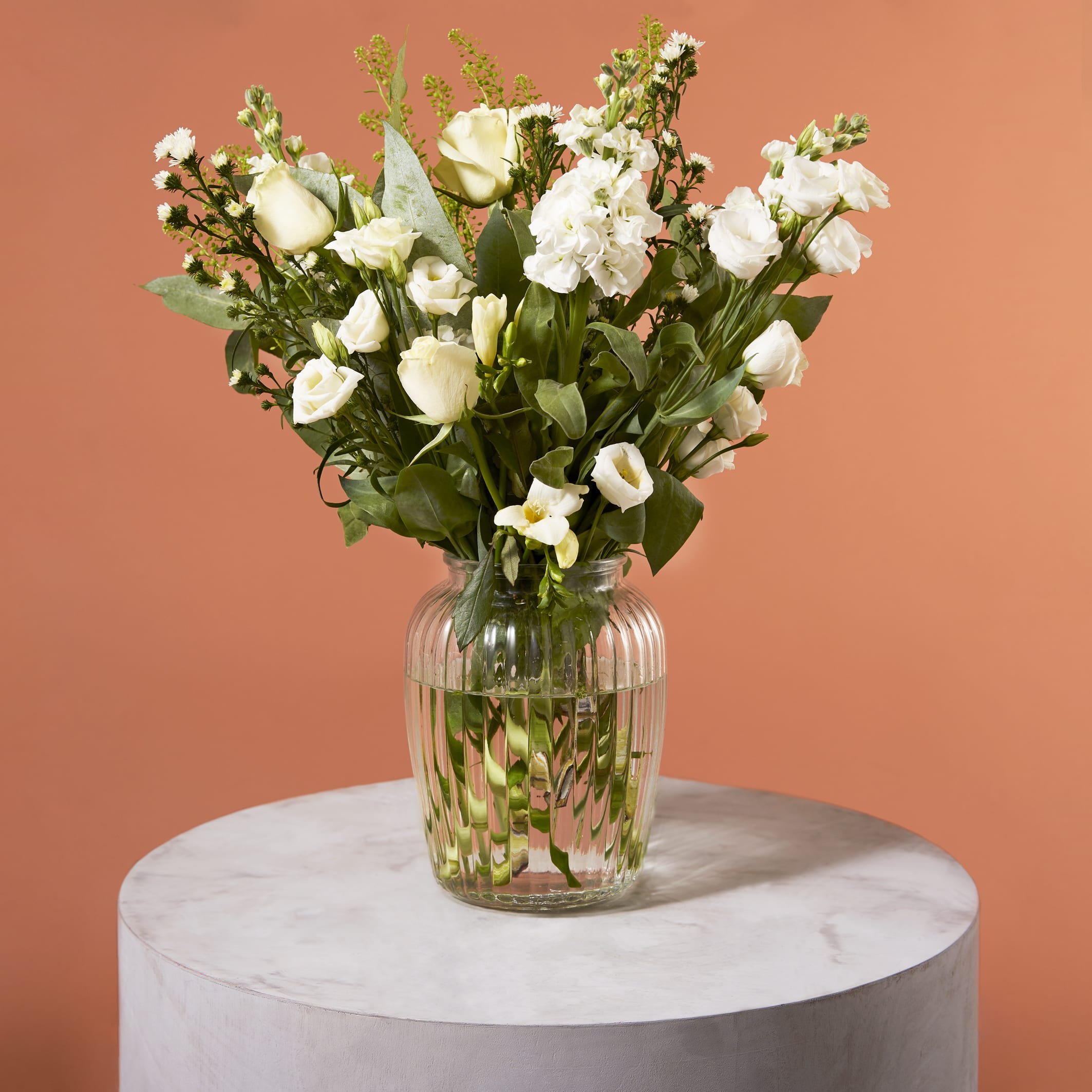 Easy evergreens
A big part of seasonal decor includes taking inspiration from the great outdoors and the ever-changing seasons. A number of winter flower arrangements incorporate natural elements, especially for window boxes and evergreen containers, which look perfect when placed on the porch. Plants that promise to benefit any winter wonderland theme include evergreen branches, fir, pine, spruce, juniper, arborvitae, yews, holly, boxwood, and magnolia. All of these elements add texture and embellishment to winter-inspired floral arrangements, both indoors and outdoors.
Extend the festive season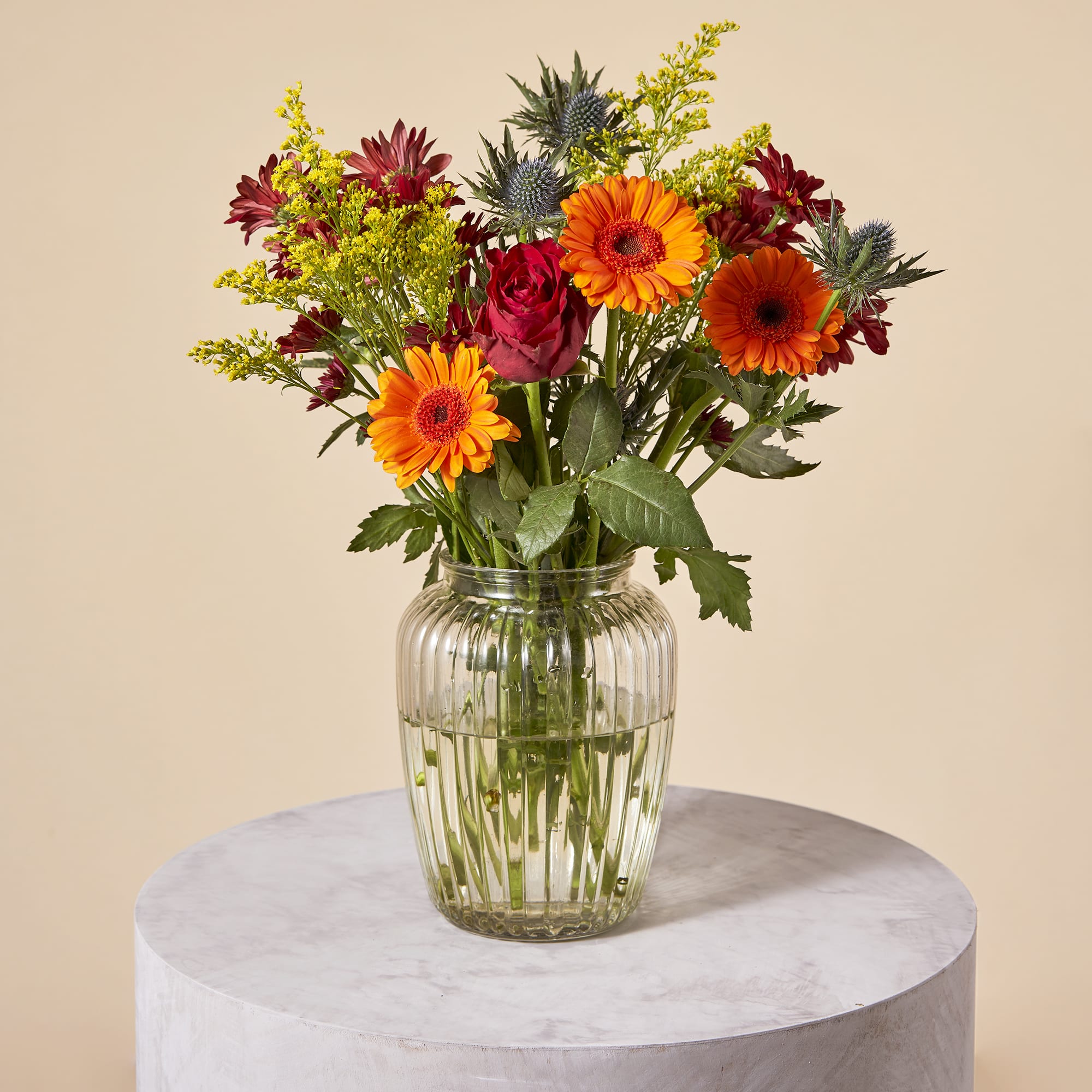 Christmas may be over, but you can extend the festive season with a bright bouquet. The Winter Fair bouquet comes in the shape of a fiery, vibrant display embellished with ravishing gerberas and flaming grand-prix Roses. Staged in salal and conifer foliage, this firecracker will be an asset to your home decor, regardless of whether you choose to display these blooms in the hallway, as a focal point on the dining room table, or in the living room.
Delivery options
When ordering bouquets for friends and family or winter flower arrangements for yours truly, it's important to keep delivery times in mind. Ordering flowers online is an asset to those who seem to always be run off their feet, as it is as simple as clicking a button. With online florists offering same and next day delivery options on a range of plants, bouquets, and winter-infused arrangements, brightening up your interior needn't take too much time or effort!