When writing a condolence message, you should consider both the scenario and the people involved prior to putting pen to paper.
This can make a huge difference and should ensure that you don't say something insensitive or out of place.
Rules of Etiquette for Condolences Message
There are a number of rules to contemplate when considering what to write in a condolences message.
To ensure you don't unintentionally say the wrong thing, it's important to follow a few basic guidelines.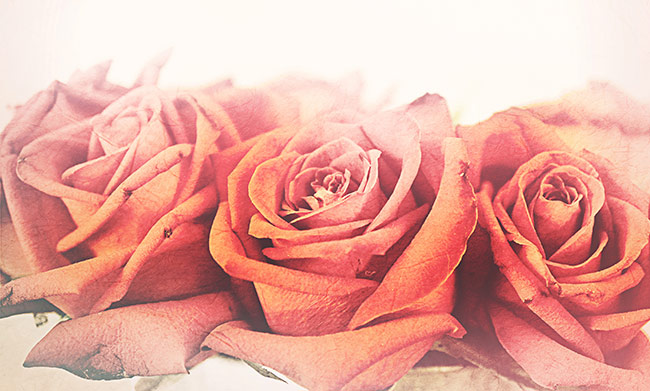 Do's of Condolence Messages
When writing a sympathy message, it's always a good idea to keep this message concise yet thoughtful.
If you can, try to reference a funny or fond memory in your note. It's also important to respect the religious beliefs of those you're sending the message too. If you know what these are, incorporate these beliefs into your communication; if you don't, opt for a generic message instead.
Those mourning may be atheists, alternatively, they may believe in reincarnation. Whatever their belief, it's important to give them the correct level of sympathy.
When signing your message, use both your first name and your surname. It's likely the recipient is receiving a number of cards and messages and certain friends and family may share the same first name as you.
Don'ts of Condolence Messages
Never offer financial help when writing a sympathy card.
If you'd like to offer a helping hand, offer to help those grieving with any chores or alternatively, offer to help them prepare family meals. When grieving it can be difficult to perform even the simplest of tasks in life and even the smallest bit of help can make a big difference.
Similarly, never mention any money that the deceased may have been due to pay you. Any queries of this nature should be left until long after the grieving period.
Tips for writing condolences message
There are a number of ways you can begin your message, some of these include:
Dear Mrs.
Dear Mr.
My Dear Friend
Dear Aunt
Dear Cousin
Dear Uncle
Dearest
How you pose your message all depends on the relationship you have with those who are grieving.
If you're sending a sympathy message to a friend of a family member or the family of a co-worker, a single sentence is all that is required.
Informal condolence messages may include the following:
Our hearts are with you in this time of sorrow
Words can't express how saddened we are to hear of your loss
We are saddened to hear of your sudden loss
Please know that our thoughts and prayers are with you during this tragic time
Longer condolences message
If the deceased was a good friend and you have a strong bond with their family, you may wish to create a longer sympathy message.
It's important to always be positive when writing such a message, through talking about the good times and relaying fond memories.
As the days and weeks pass, and as you return to life's routine, may you continue to feel comforted by the love and support of family and friends.
Please accept my sincerest condolences on the loss of your dear husband. I have so many happy memories of spending time with him when we were growing up. We were very lucky to have him in our lives. God bless him and all of you at this time of sorrow.
I'm really saddened to hear of your wonderful father's death. He was an extraordinary man. There are many in the community who will mourn deeply his passing as he was a life of service, love, compassion , and excellence. May he rest in peace.
It was with great sadness that we learned of Sarah's passing. Please accept our heartfelt condolences and we hope that in a small way they help you through these testing times.
May your hearts soon be filled with wonderful memories of joyful times together as you celebrate a life well lived.
You might also want to read these:
Sympathy Flowers with FREE delivery in the UK
30 Sympathy Quotes for your Card Message
Funeral Flowers and Sympathy Flowers – What's the Difference?
Condolence message for a friend
Sympathy Flowers – How & When to send
Source: obituarieshelp.org 
SerenataFlowers.com now offers a range of affordable funeral flowers, including wreaths, posies, arrangements, crosses, cushions, sprays and sheaves. Our funeral flowers are delivered free of charge to funeral homes around the UK.