From flowers to invitations, to food and venues – a new year is always brimming with new ideas for all things wedding related! So what's expected to trend in the year ahead? Read on for some inspiration on what to consider to make your big day even more memorable…
1. Colours trending in 2017
Metallics – Just as they were last year, they're still trending for 2017. Brides to be are embracing all things rose gold, copper and pewter. These hues are extremely versatile and add a hint of pizzazz to a black-tie event. However, when opting for this theme, it's important to use shine strategically. Metallic plates, floral displays, linens and light fixtures can be overbearing. Instead, team them with neutral colours such as charcoal and blue-greys for a sophisticated palette that doesn't scream OTT!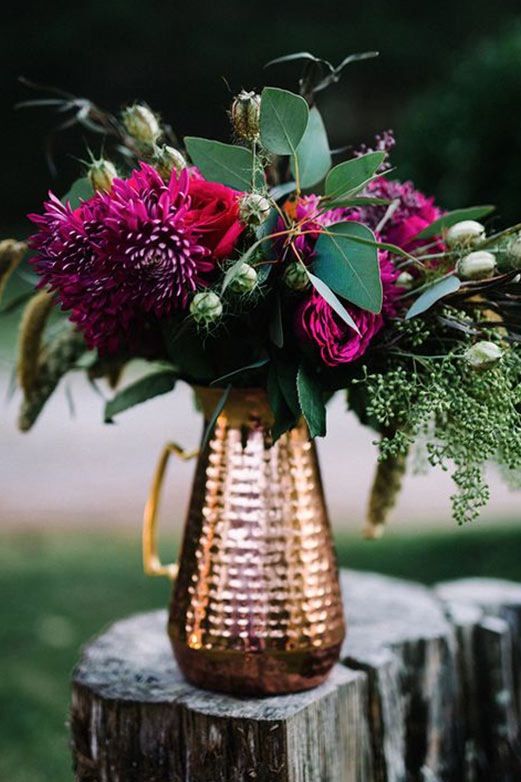 Colour comeback – Colour is making a huge comeback for 2017. Gone are the minimalistic trends of last year to be replaced by an injection of hue. From fuchsia-coloured blooms to floral centre-pieces dyed a stunning shade of blue – over-the-top décor done in a stylish way is here to stay.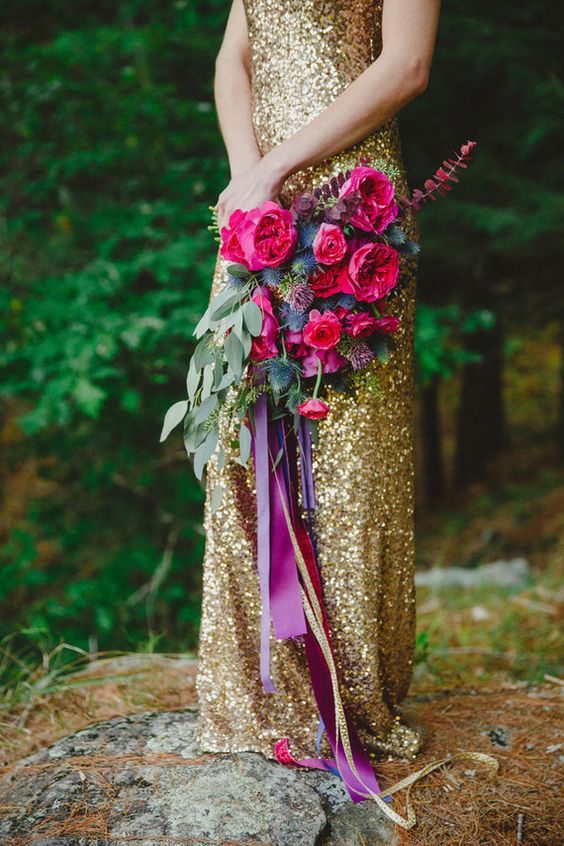 The new pink – Blush rose is hot on the agenda for 2017 and is said to be the 'it' wedding hue of the season.
It's a timeless hue that can add a splash of colour to an otherwise minimalistic set-up.
2. Planning Virtually
When it comes to planning a wedding, today's generation (with their high-powered jobs and fast-paced social lives) simply don't have the time to do it the traditional way.
2017 is set to see couples go mobile with their wedding plans. They expect wedding planning at their fingertips and they've got it! From ordering bouquets of flowers online to designing centerpieces and viewing a virtual tour of your potential wedding venue – anything is possible!
3. Unique invitations
A great wedding begins with a great invitation – after all, you want your guests to be excited from the very beginning!
Today's wedding stationary is all about standing out. From save-the-date marble magnets to glow-in-the-dark ink and bespoke illustrations encased in bold envelopes, these are a just a few of the trends guaranteed to get you noticed in 2017!

Vertical Impact
Couples are no longer dressing tables and floors alone and instead, they're choosing to take more notice of the vertical visual space. This is especially useful when dressing a smaller venue. From towering lights to plush candelabras and hanging flowers, there are a number of options to choose from.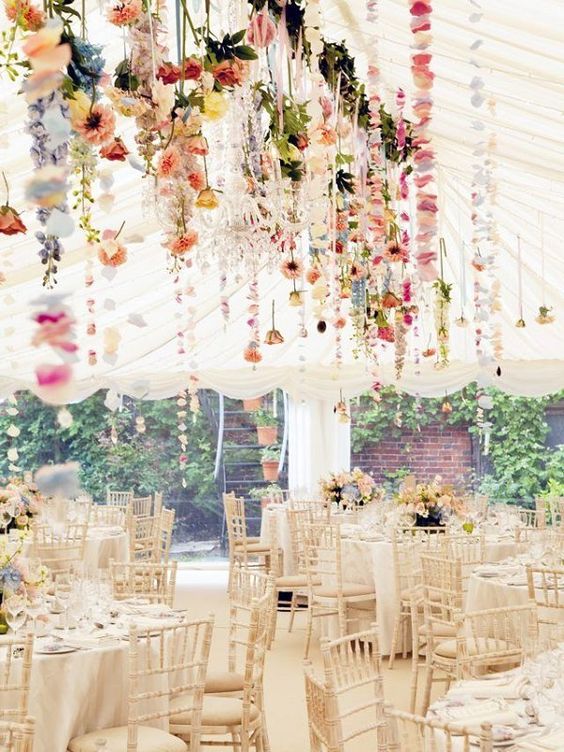 Surprise settings
When it comes to choosing a venue in 2017, there is no holding back! Planning a wedding that will blow your guests away is very much achievable. From getting hitched in a festival field complete with flower head bands to tying the knot on an idyllic, sun-drenched beach, choosing something a little more personalised is easier than you may think.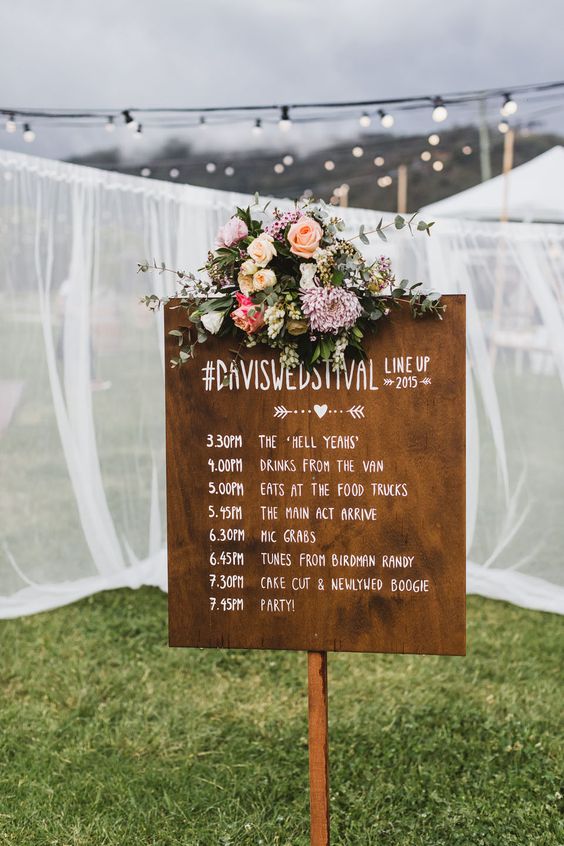 Faraway Destinations – Many couples are now planning their weddings a little further afield and are inviting just their nearest and dearest. Tropical paradises such as Jamaica, Mexico, Costa Rica and the Bahamas are still big hits when it comes to wedding destinations in 2017. However, cooler climates are also coming into fruition. The likes of Canada, Iceland and Italy are a few of the destinations emerging as popular choices for those looking for something a little different when tying the knot.
Welcome packs – If you're planning on a destination wedding, why not thank your guests for flying overseas with a welcome pack? This memorable party favour may contain the likes of sun cream, face spritzer, a welcome cocktail in a mason jar, some mints and a few enticing snacks to keep them going.
A revamped gift list
Couples who marry these days have quite often already bought their home, lived there for several years and have everything they could ever need to fill it. Instead of asking for toasters and juicers, a number of brides and grooms are asking for experiences instead – all of which will allow them to make memories on their Honeymoon. From ensuring the mini bar is stocked in their Honeymoon hotel room, to booking them a couple's massage or a skydive – there are plenty of options to choose from. All can be tailored to the couple and all will guarantee they have the best trip away possible!
The attire
Instead of traditional satin bridal gowns and bridesmaid dresses, brides tying the knot in 2017 are choosing metallic ball gowns, effortlessly chick, flowing dresses in fine silks and detachable skirts – meaning they can revamp their outfit as the evening goes on.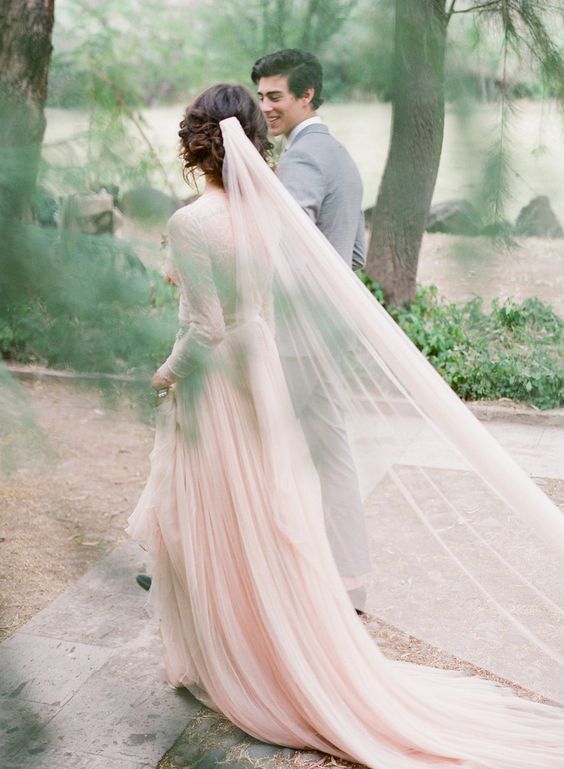 Food inspiration
A sit down meal with ordinary caterers is no longer compulsory. From surf and turf options to themed food stations and canapes galore – 2017 is all about being individual. You may even wish to invest in the help of a food blogger to create a spread that is really unique. On another note, themed food such as Gatsby-style pineapple upside-down cake, champagne cocktails and 'moonshine' served in Mason jars is another trend taking centre stage this year. Carnival food is also proving a big hit, just as after dinner snacks are becoming increasingly popular. Mini donuts, baby burgers, pizza slices and cheese dippers are just a few of the options available. After all that dancing – your guests will certainly appreciate a late night feast. Popcorn is another popular option – especially when there are so many flavours available. You could even hire a popcorn station.
Themed food – If you're a renowned chocolate addict or love to bake, choosing a food theme is a great way to make your wedding day feast a little more personal. You can easily get a chef to curate a menu using all of your favourite ingredients.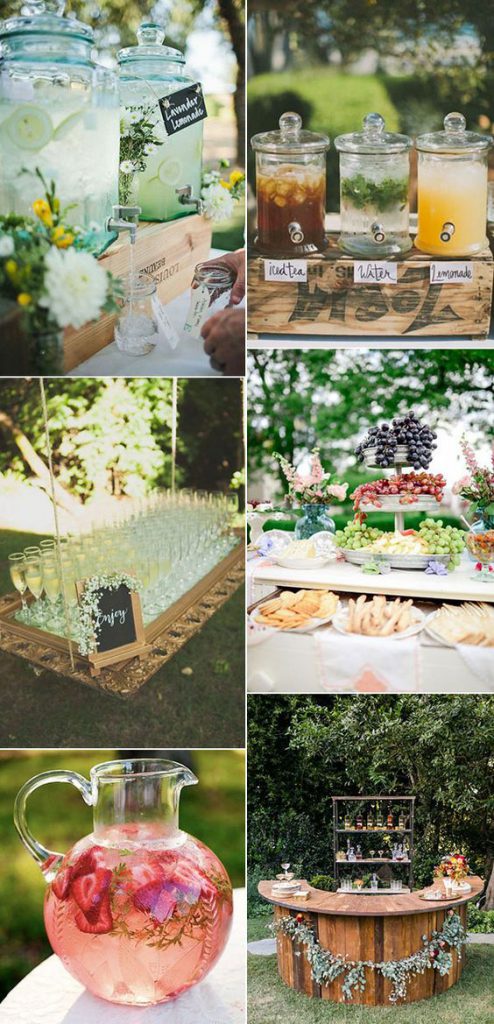 Vintage glamour (with a twist)
Just as venues are stepping it up a notch, so is the décor. Hiring out old, dilapidated warehouses and filling them with elaborate, over-the-top centerpieces, twinkling lights and candles is one example of how whimsical is a big trend for 2017.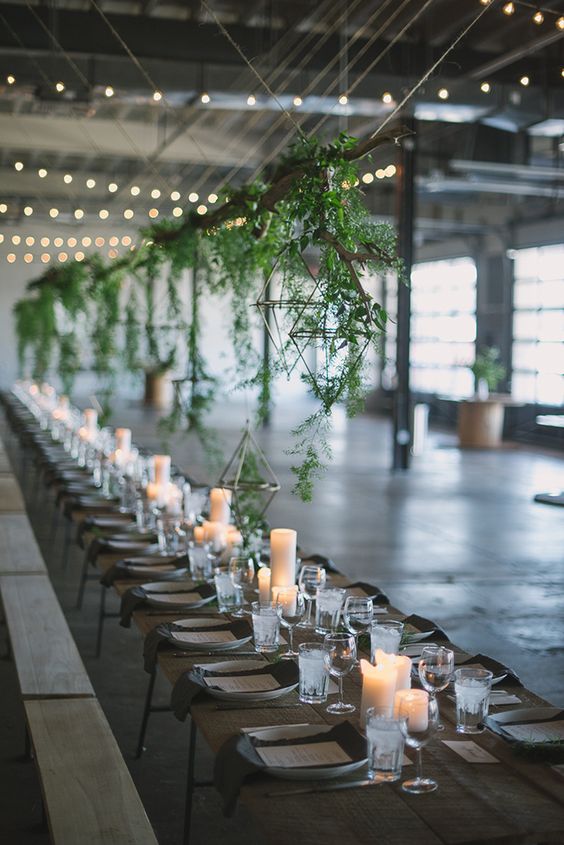 Garden-Inspired Florals
Florals, as ever, have a huge part to play in the dressage of a venue. This year however, they're getting greener! From organic bouquets to garlands that guests can take home with them, to over-the-top centerpieces that boast incredible staying power – today's floral elements are fresher than ever! Bouquets are also getting bigger, with old-school styles, such as pageant and cascade options, making a serious comeback.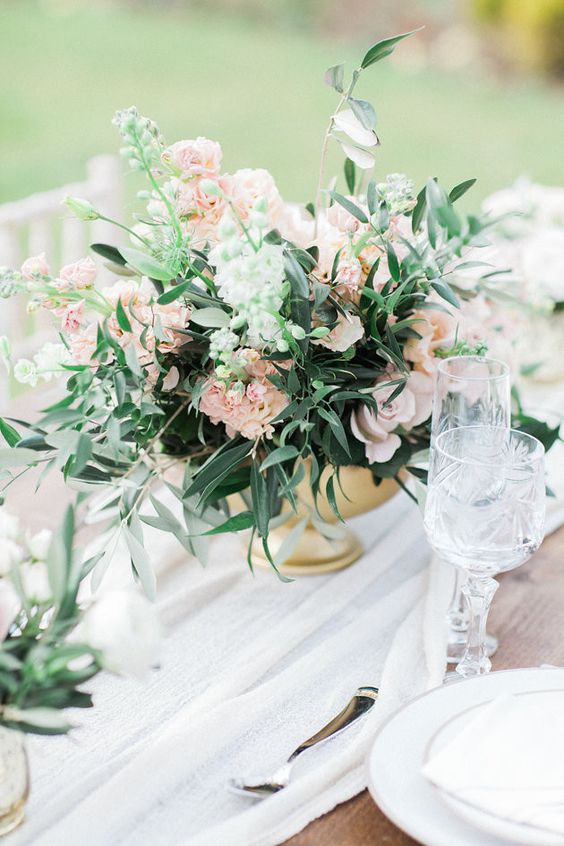 Creative Ice Breakers
It's no longer the in-thing to watch the ceremony and enjoy the speeches alone, brides and grooms are taking wedding-day entertainment to new heights. Couples are using the likes of photo booths and lawn games to engage their guests. Other concepts trending for 2017 include interactive food stations, fire eaters, fireworks and photo walls.
The getaway vehicle
Instead of booking a classic car, couples are increasingly looking to arrive (and leave) on motorbikes, by helicopter or boat. This certainly adds a new level to the photo opportunities.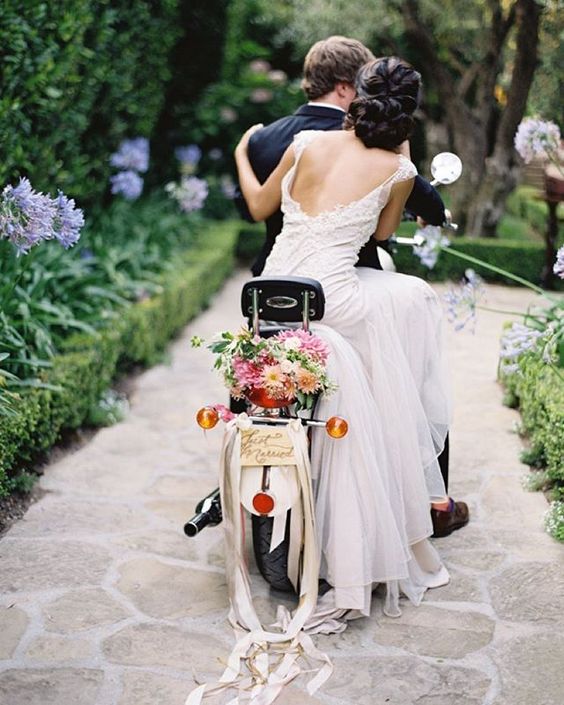 Which trends to avoid in 2017
A few trends that have been hugely popular in previous years have now become a little tired and are best avoided for 2017.
These include food trucks and family DIY meals, complementary flip flops for guests who have overdone it on the dance floor, punch bowls (instead of cute cocktails) and fake flowers.
If you're looking to hold the wedding of the year, opt for new trends instead – and we pass on our best wishes for married life!