1-2-3 Sold!
Join the fun at our Valentine's Day Flower Auctions!
As the most romantic season is approaching, we thought that the best way to spend Valentine's Day is to give you a chance to get our flowers almost for free!
We will offer one bouquet as a prize for the Valentine's Day auction on our Facebook page at 9 am. The bidding price starting will be always starting at £0.50.
To enter: List your bid in comments for your chance to snap the bouquet for the minimal price. (Remember that every new bid must be higher of the previous highest one). The auction closes 1pm sharp and the last comment with the highest bid WINS the bouquet at the bid price.
We will contact the winner in the comments and ask him to reach out to us via private message so we can give them their discount voucher for the flowers.
Are you excited already? We are starting this week, 7th February, with our gorgeous Peace bouquet!
Below are the terms & conditions and list of all blooms that will participate in the auction.
Good luck everyone!
Terms & Conditions of Flower Auction at Serenata Flowers
Terms & Conditions of Flower Auction at Serenata FlowersThis competition is run on Facebook at the Serenata Flowers Facebook page. It is not associated or sponsored by Facebook in any way. The prizes offered in the auction are not subject to exchange for different products or monetary value. The discount does not apply to any delivery charges and available for 7 days after receiving the voucher code. The prize is offered with free standard delivery in the UK. Only deliveries in the UK are eligible. The entries are unlimited and each round closes at 1pm sharp UK local time. By entering this competition on Facebook you are agreeing to these terms & conditions.
Round 1: 7th February
Prize – Peace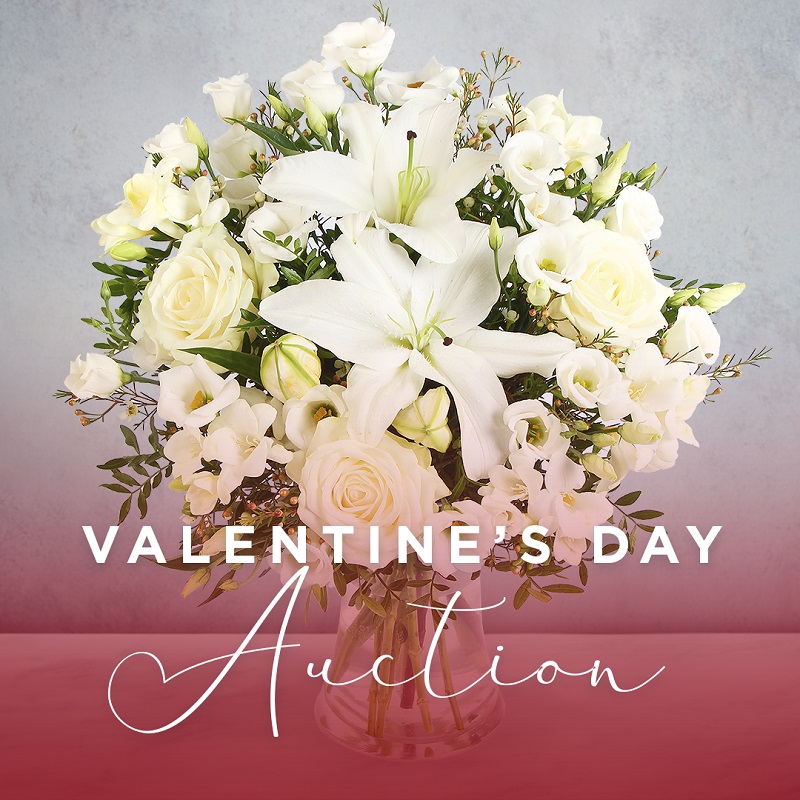 Round 2: 13th February
Prize – Rouge Romance