Valentine's Day is just around the corner and what better way to say "I love you" than by sending your partner in a crime a beautiful bouquet of bold blooms?
From letterbox flowers, which can be posted directly through the recipient's door, to oversized arrangements and even bespoke options, there is a style and colour to suit all tastes and styles.
And the best part? They can all be ordered online and delivered directly to your loved one's door. If you're still on the lookout for a little inspiration this year, we've listed a few of our top Valentine's Day picks below…
A Dozen Red Roses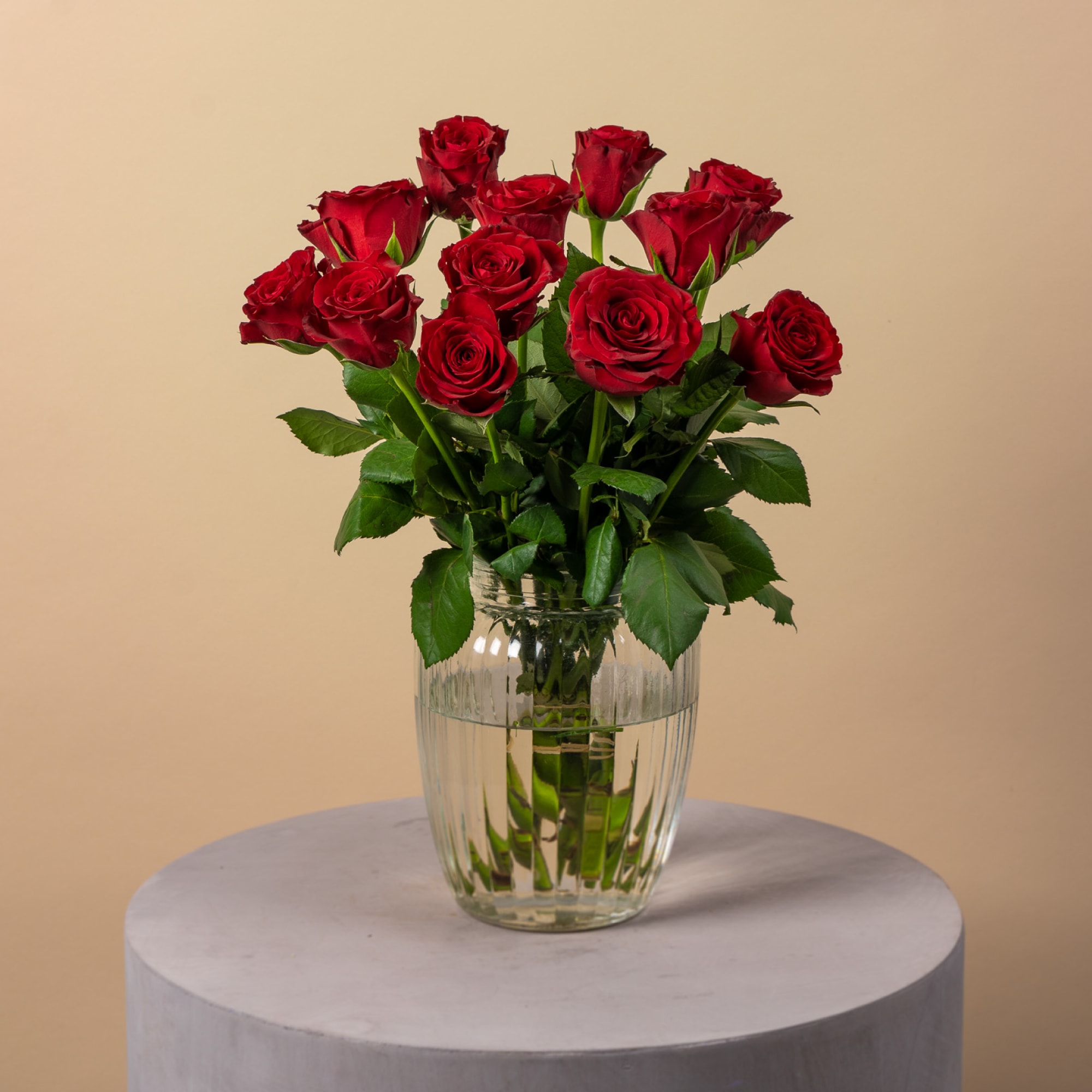 What better way to say 'I adore you!' than with a dozen gorgeous, lusty red Roses complete with a heady perfume that not only screams romanticism but clouds the senses with love? These beautiful blooms will arrive effortlessly to your chosen recipient, delivered directly through the letterbox.
This makes these blooms a great gift option for busy individuals as they don't even need to be at home to receive them. Instead, they'll be there to provide a spectacular surprise when your loved one gets home!
Inside you'll discover a selection of short stem red roses, wrapped in kraft paper to keep the blooms looking their best.
Love in Bloom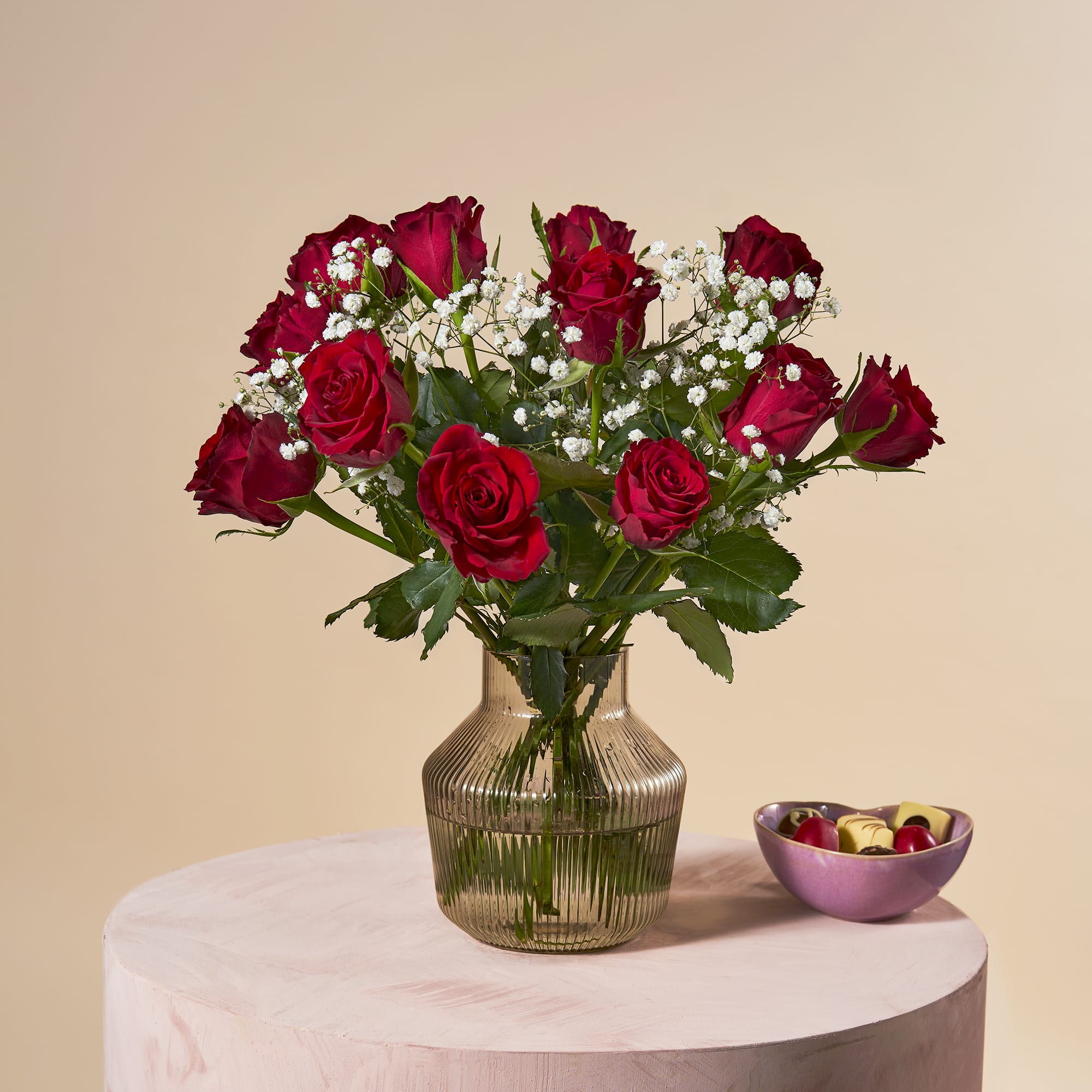 Really grab your loved one's attention with Love in Bloom! These vibrant red roses pair perfectly with a delicate scattering of Gypsophilia – just what dreams are made of.
Featuring one white Gypsophilia and an impressive 12 red Roses, this striking bouquet just screams romance!
Little Star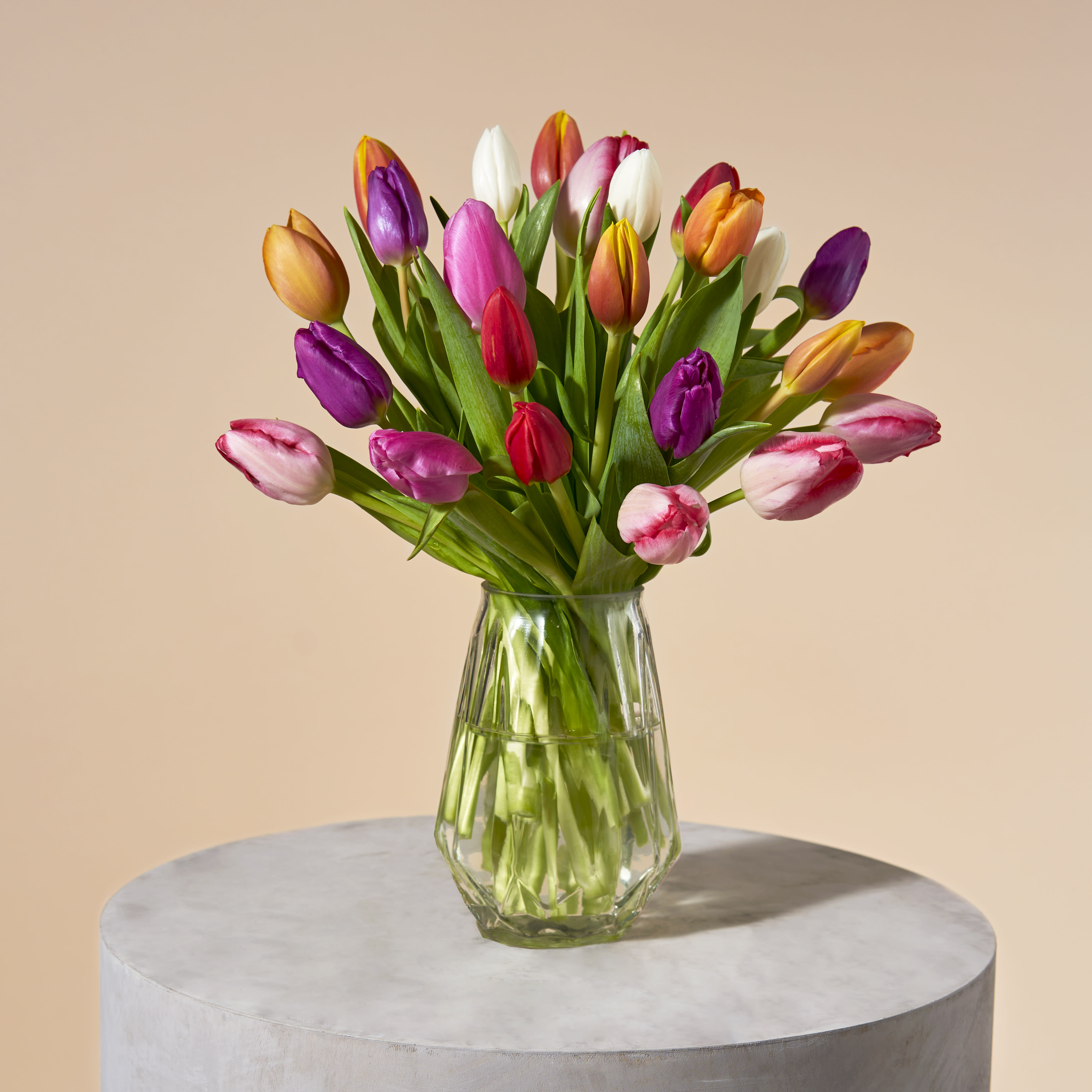 Inject a little colour into your loved one's life by sending them a burst of spring in a vase – this beautiful selection of over-the-top tulips guarantees to make a special someone's heart sing with joy!
These flowers will arrive effortlessly, directly to the recipient's home through their letterbox. And with 24 tulips waiting to be discovered inside, your partner will be able to transform any room in the house into a colourful wonderland!
Romeo and Juliet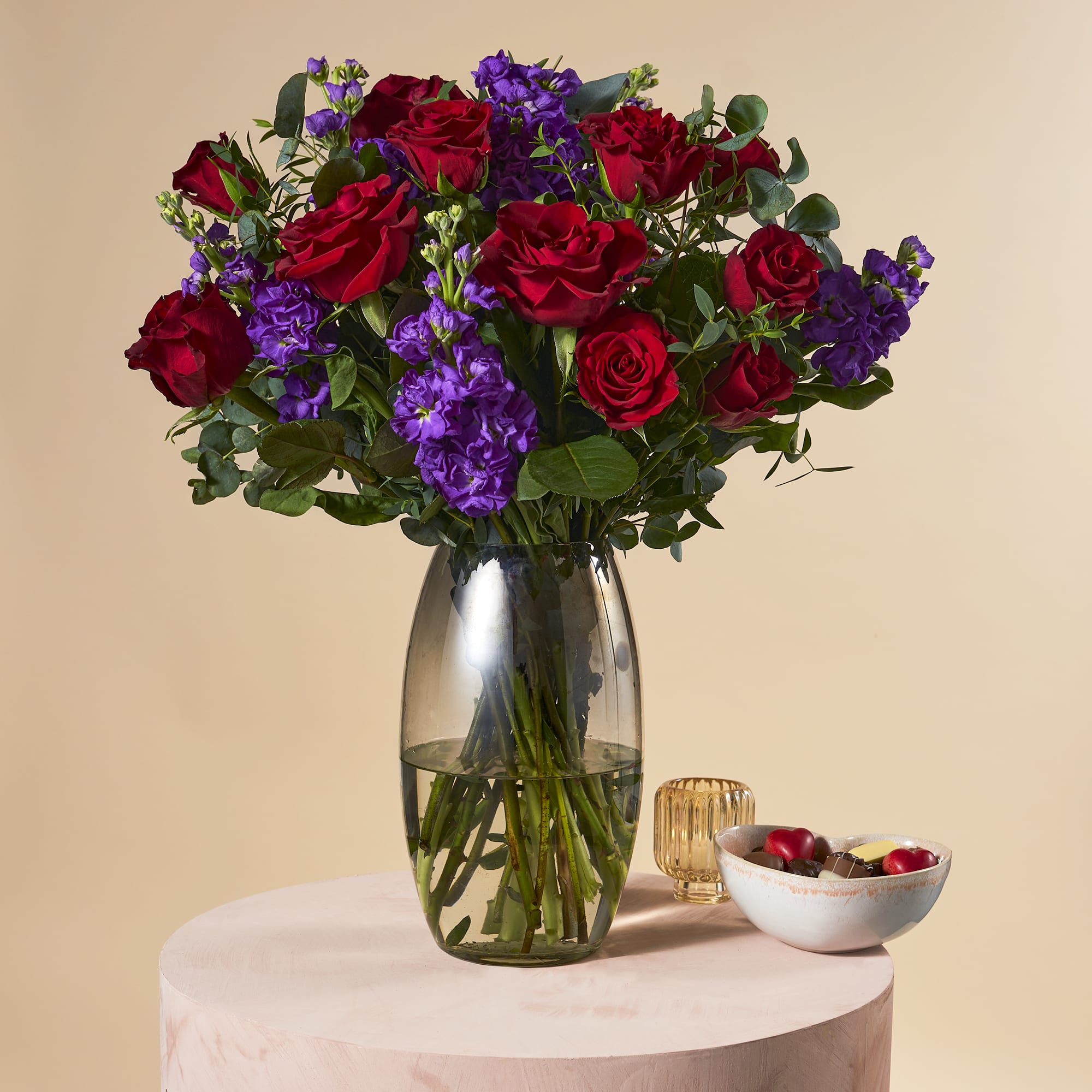 Just as William Shakespeare said: "My bounty is as boundless as the sea, My love as deep; the more I give to thee, The more I have, for both are infinite", this sultry bouquet is the perfect gift to give your very own Romeo or Juliet.
Starring a dozen of red Roses, set against bold purple Stocks and embellished with foliage of Eucalyptus leaves. Inside, you can expect to find four Green Eucalyptus blooms, eight Red Roses, four Red High Altitude Roses, six Purple Stocks, and four Eucalyptus Parvifolias.
Be My Valentine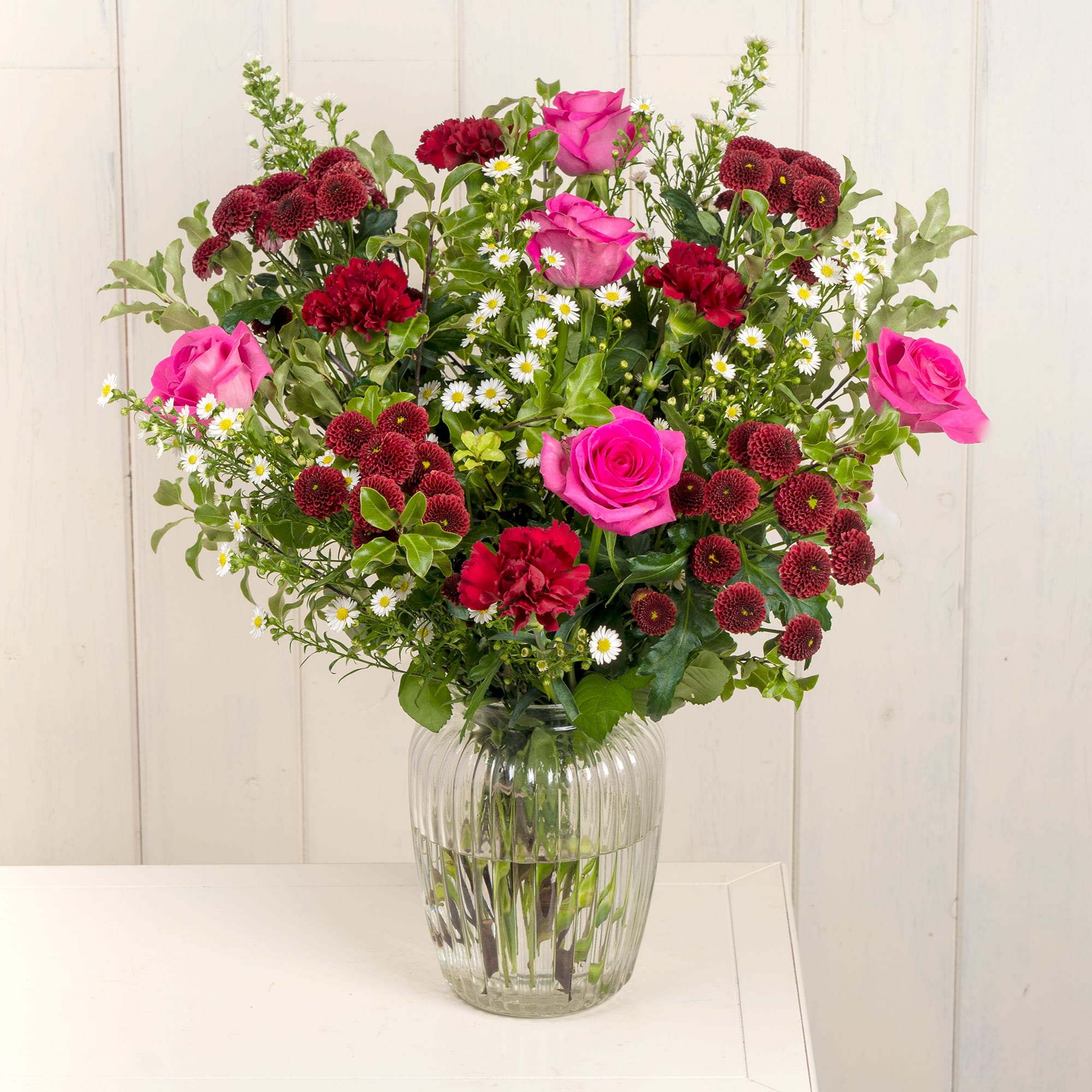 Looking to arm yourself with a secret weapon from Cupid this Valentine's Day? A delightfully decadent bouquet, stun your loved one with a beautiful blend of red Santini, white Asters, clove Carnations, and pink Roses.
If you really want to make a statement, you could even add in a plush vase to match!
Love Story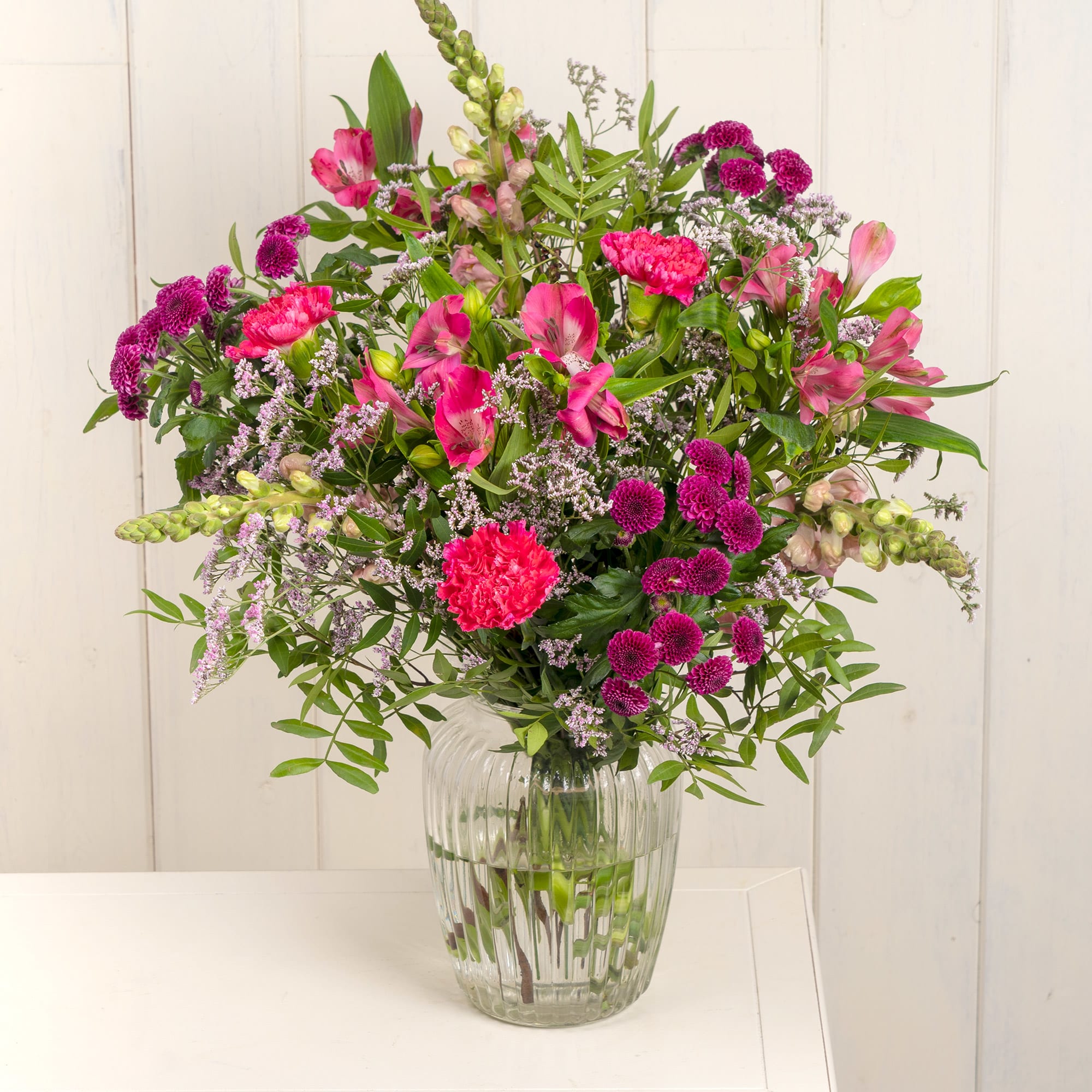 Star as the hero of your own love story with this overly romantic bouquet boasting cerise carnations, pink antirrhinum, and violet chrysanthemums. Inside this beautiful bouquet, you will discover one fresh Green Pistachio, three Cerise Carnations, three Pink Antirrhinums, three Violet Chrysanthemums, three White Alstroemeria, and two Pink Limonium – a delightful mix of colour to show your loved one exactly what they mean to you!
Delivery
There are numerous hassle-free delivery options to choose from, meaning you can ensure your blooms arrive to make Valentine's Day as special as it needs to be.
Some of your options are detailed below, enabling you to plan ahead (especially if you're planning some additional romantic surprises)!
Next Day Delivery
Your blooms are hand-packed and delivered directly to the recipient's door by the next-day courier from Serenata's flower emporium.
Bouquets will usually be delivered between the times of 8am and 8pm.
Those wishing to deliver a bouquet at a certain time will need to select a slot at checkout.
Blooms will be left in a secure, safe place if the recipient fails to answer and a note will be shared to state their whereabouts.
You will receive a text message and email notification as soon as your order has been dispatched, and when they have been delivered.
Letterbox Delivery
Your blooms will be hand-packed into bespoke letterbox packaging in bud form. This ensures they are protected throughout their journey and the recipient will be able to watch them bloom at home. It also ensures they last that little bit longer.
The same delivery times are privy to letterbox flowers as they are to standard blooms and orders.