Pentecost, the Christian holiday, takes place on the 5th of June, which marks the 50th day of Easter Sunday. It's a time when people get together to remember the descent of the Holy Spirit on the Apostles. It's often accompanied by bold blooms and plenty of colour, alongside greenery for decoration.
If you're planning to celebrate in your own home, or wish to mark the occasion in your garden, here are some of the top blooms you'll want to pick from.
How different cultures celebrate this festival
Pentecost Sunday, in Christianity, is seen as a joyous occasion and is often commemorated with an array of beautiful and bold red blooms, particularly roses. Many countries use roses, with the Sunday celebrations in Spain often referred to as 'Festa Rosalia', which in English translates to the 'rose feast'.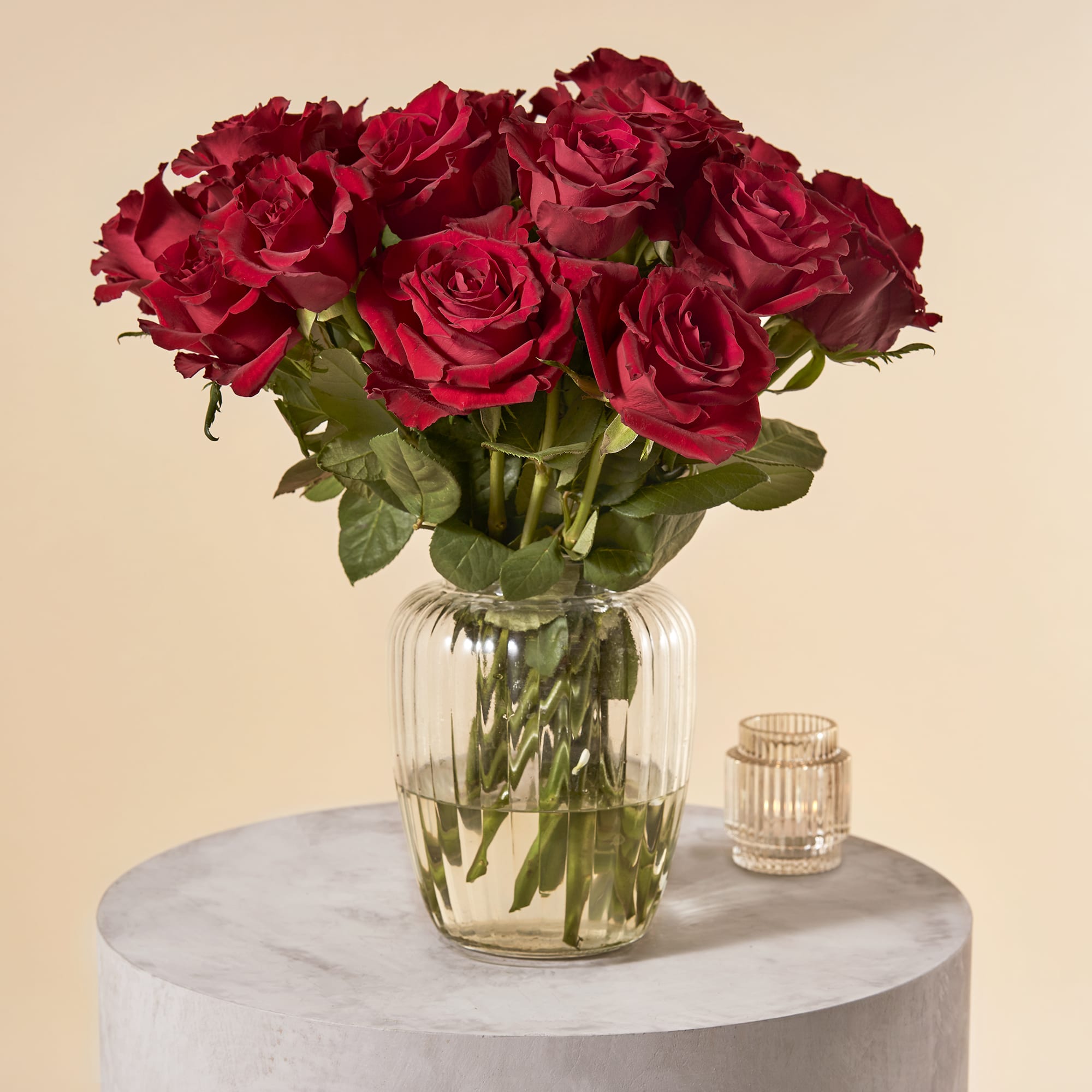 In Greece, this festival and celebration are referred to as 'Rousalia'. In the east of Europe, the red peony is symbolic of this date and has been linked to Pentecost for an impressive 1000 years. It is said that the flaming red petals denote the flaming fire tongues of the Holy Ghost.
In Germany, the "Pfingstrose", which in English translates to peony, is referred to as the 'Pentecost rose' and numerous churches across the country will be embellished with this bloom on 5 June.
In America, red geraniums are often used to mark Pentecost, with the emphasis again on blooms in various shades of red.
In England, Pentecost is often referred to as Whitsunday and it is accompanied by a Bank Holiday.
What the bible says about this date
In the Holy Bible, words surrounding this festival state that the Disciples gathered a total of 50 days after the crucifixion, which followed the Passover or the Last Supper. For the Jewish, this makes perfect sense, as the word "Pentecost" actually means '50' in ancient Greek.
On top of Pentecost, the Jewish also celebrate Shavuot, the traditional Jewish harvest festival. It is also sometimes referred to as the 'Festival of the Weeks', and takes place a total of 50 days after Passover does. This year, the Shavuot festival will commence at sundown on the 8th of June.
More about the blooms used to commemorate this date
Certain churches opt to display bold and beautiful red rose petals to heighten God's voice and celebrate him on this date. Some churches, especially the ancient establishments, were crafted with a circular hole, which tends to sit just above the altar.
This is said to be where the Holy Spirit would enter. In certain countries, such as Italy, as well as various other places, those attending will be showered with red roses. Red rose petals are released from the hole above the altar during the service being held to celebrate Pentecost to indicate the voice of God.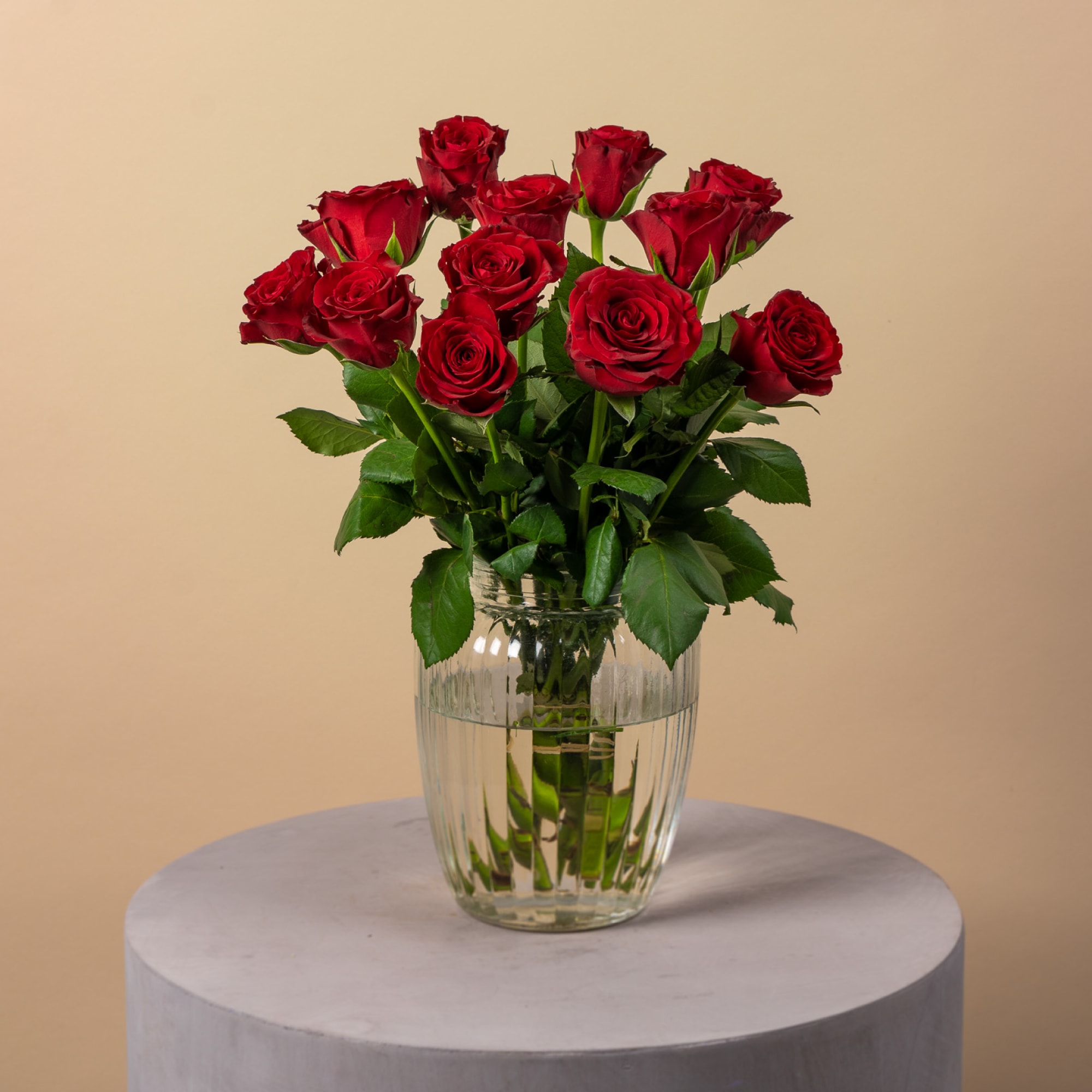 In Rome, this famed tradition has become particularly prevalent, particularly at the Dome of the Pantheon, which boasts an extremely large opening. To greet the voice of God in a big way, locals and tourists gathered together for the festival are showered with thousands of bold and beautiful red rose petals.
In addition to red flowers at the altar, places of worship also tend to have red flowering plants in many other areas, creating a sea of red when inside. Churchgoers will also often wear red given the symbolism it holds.
Top tips for purchasing or gifting flowers for this date
If celebrating this festival, it is a good idea to check which blooms your church will choose to celebrate this festival – especially if you intend to purchase them to display in your own home throughout the date or gift them to a special someone.
Another top tip is to buy your blooms online. Asides from ensuring you get a great deal, you can purchase an array of blooms for the occasion and send them directly to your door, or alternatively, directly to the door of a loved one. Many florists, such as Serenata Flowers, will often also showcase 'flowers by season' and a 'bouquet of the month', which will likely showcase the blooms associated with the Pentecost Festival and the celebrations surrounding it.
This means you will be inspired rather than having to make a tricky decision over what to choose. Given that red blooms are used to mark Pentecost, we recommend opting for a dozen red roses or Scarlett Pimpernel to celebrate. The latter includes red roses, as well as roses and an oriental lily in shades of pink, accompanied by carnations, green pistachio, and sandriana victory.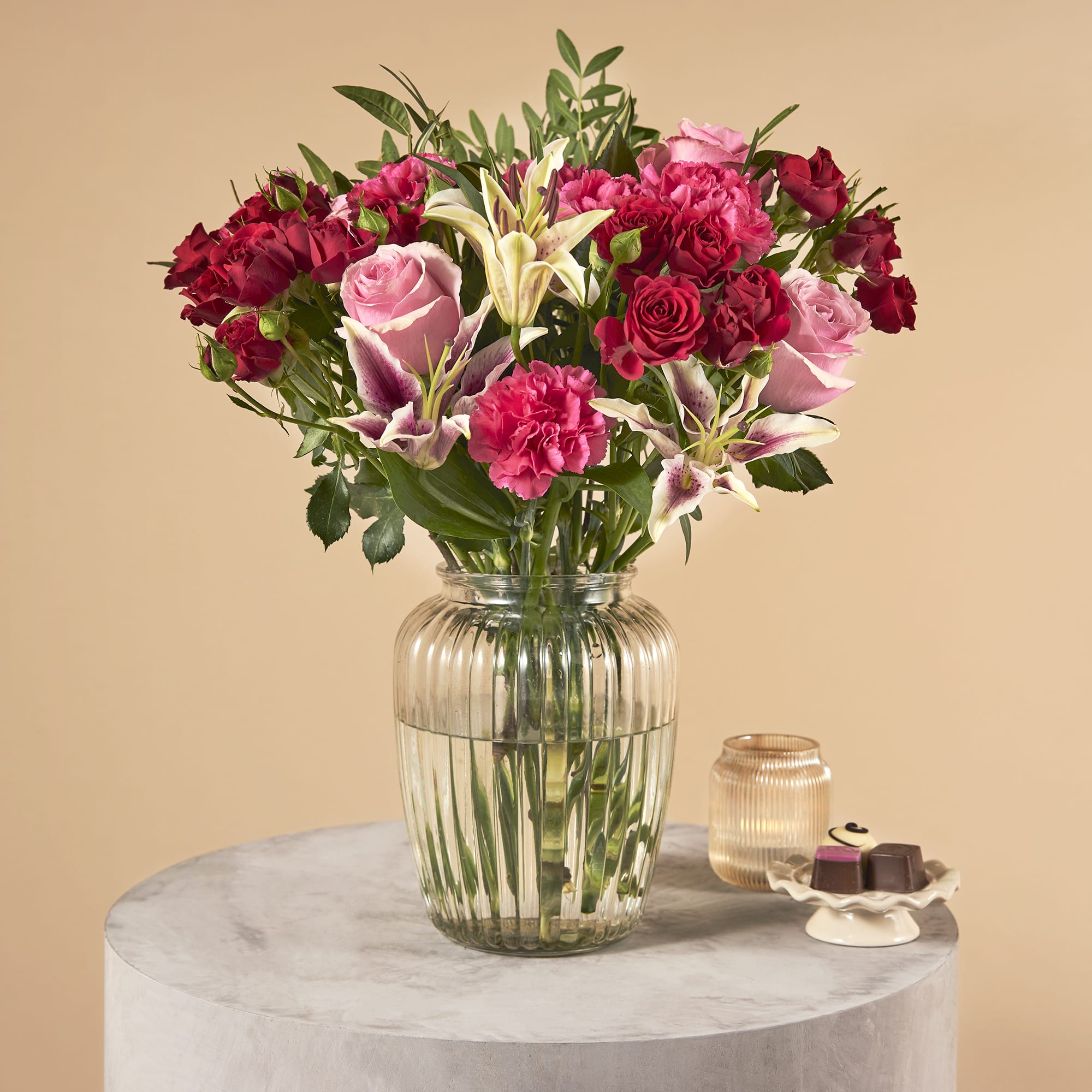 A final word of advice, buy your blooms with plenty of time to spare. This is especially the case if you wish for your flowers to arrive by a certain date. Ensure you order in advance of this date or pick a bouquet that offers next day or timely delivery to avoid disappointment.
Sources: flowerpowerdaily.com, wikipedia.org