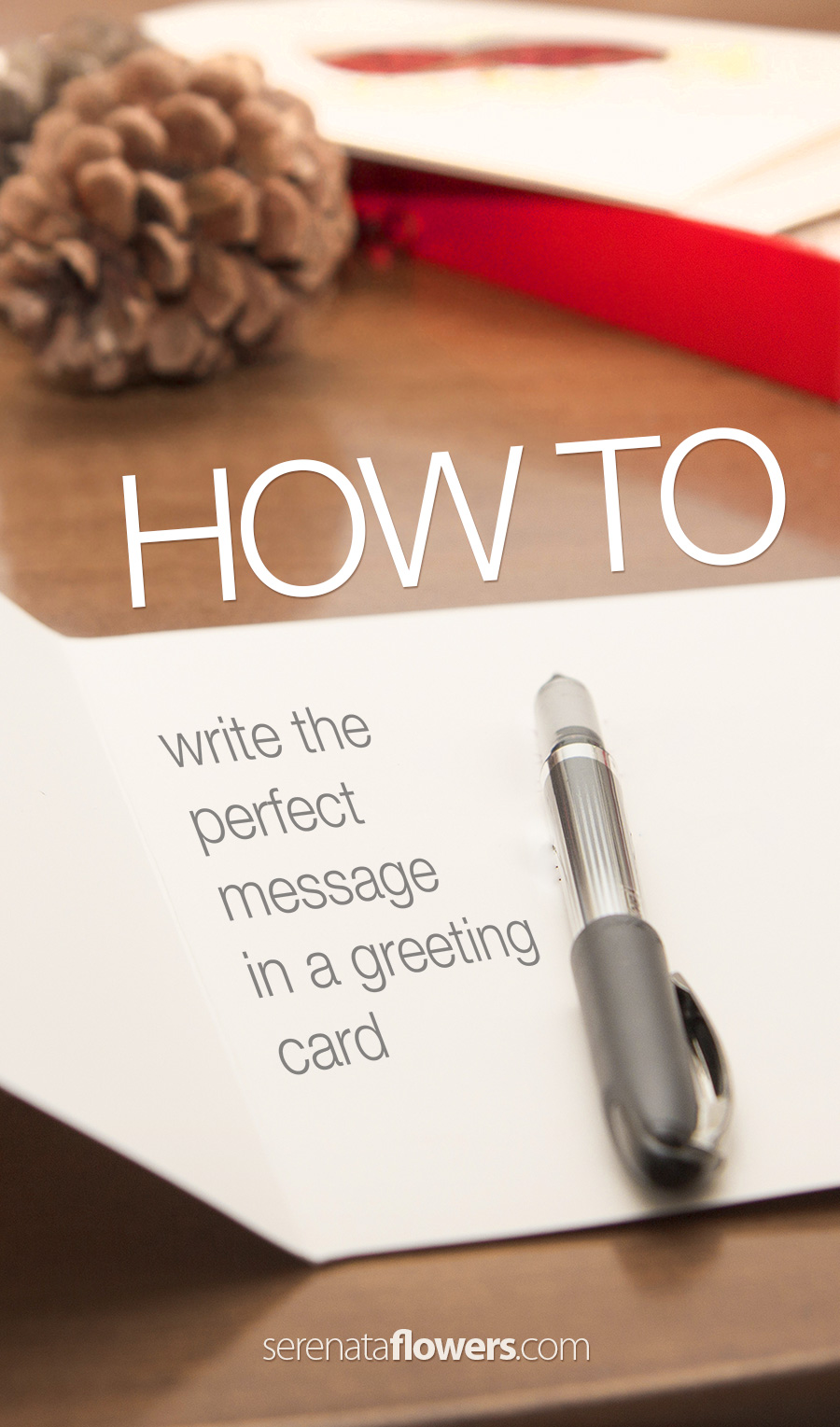 Do you struggle to figure out what to write in a greeting card? Whether it's a birthday, anniversary, Valentine's Day, Christmas or thank-you card, figuring out what to say can be a nightmare.
If you're not naturally good with words there are a few tips that can help. Of course, combining it with the perfect gift such as flowers will also help.
Make the message unique
You don't have to write a long essay, but what you do write needs to be unique.
This is especially true if you're sending a card for a general occasion such as a birthday card. The recipient will be receiving many other cards, so you need to make your one stand out.
Try to include something personal such as 'I hope you got that watch you were hoping for'. This shows you are not only thinking about the person, but you also pay attention to what they want or say.
Throw in a compliment or two
If you know the person well enough, it helps to add the odd compliment in the message. This helps to make them feel special and also shows how much you appreciate them. Add something like 'I'm lucky to have such a kind, funny friend'.
Be wary of milestones
If you are writing a message for a milestone birthday, be aware that the recipient might not be thrilled about their new age. If it is a touchy subject don't draw attention to the milestone and instead focus more on writing about the person rather than their age. You can also send flowers to make them smile and distract them from their age.
The perfect Valentine's Day greeting
Valentine's Day greetings are often the hardest to write. If you're not naturally romantic or you have great difficulty expressing your emotions, it can be hard showing how you really feel. The key is to speak from the heart.
The recipient isn't looking for some cheesy poem. They want to know how you really feel. Why are you happy to have them in your life and how do they make you feel? Again this doesn't have to be an essay – a short, heartfelt message is all you need
Writing a greeting message doesn't have to be too difficult. It is easy to over-think a message. If you're worried about getting it right, start by writing the message on a piece of paper. Read it back and if you're happy with it, transfer it to the card. If you follow the tips above you will soon be writing a perfect message, no matter what the occasion.
---
Serenata Flowers offers a five-star flower delivery service in the UK – take a look at our recent special offers and take advantage of our discount codes to get fresh blooms at unbeatable prices. Free delivery in the UK from Monday to Sunday.