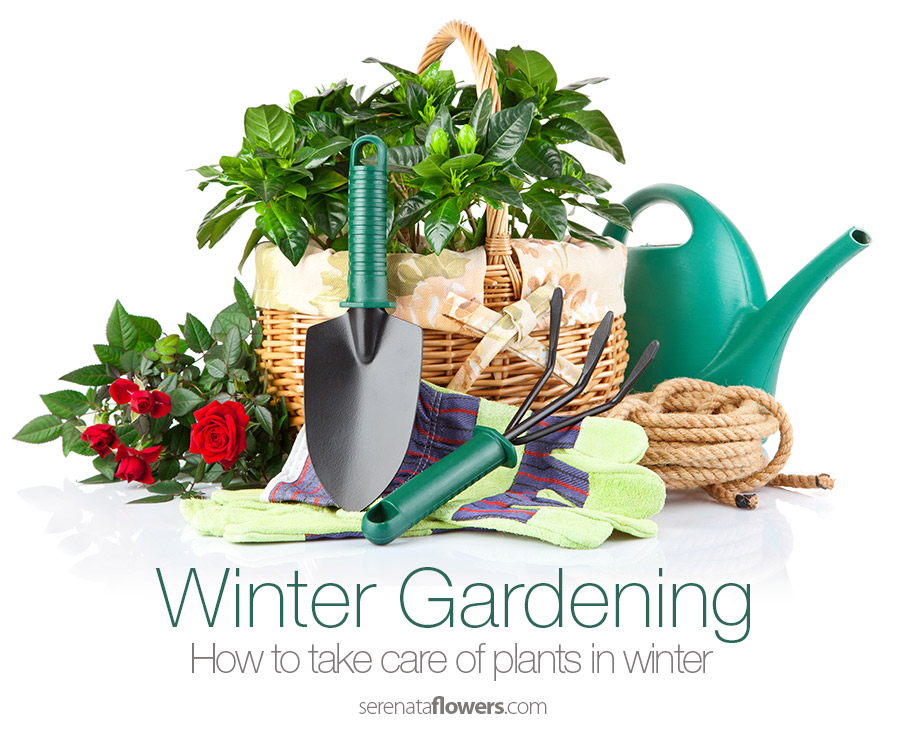 No season is harsher on plants and flowers than winter, with cold temperatures and bad weather meaning that it can be difficult for our favorite blooms to survive.
If you don't want to have to start from scratch in your home or garden each year then these tips on how to encourage winter plant survival could be a lifesaver…for both you and your plants!
Outdoors
Outdoor plants need the most attention in winter as the colder temperature and bad weather can take its toll. Things you need to do include:
Clearing away debris: most summer plants will begin to die away or prepare for a type of floral hibernation, as the temperature drops so you need to give them a helping hand by clearing away the debris and covering delicate plants to shield them from the cold
Cut them back: annual flowers, plants , and vegetables should be trimmed and pruned with blackened stems and foliage completely removed to prevent them from harboring disease over the winter
Spread mulch: elsewhere in the garden and you need to make sure your soil is taken care of in advance of next spring. Spreading a new layer of mulch is highly recommended in winter and will feed your plants in the coming seasons. You should focus on your bulb beds as well as the general garden soil, as frost can freeze and crack the soil, causing bulbs to rise to the surface. Evergreen boughs are an ideal mulch choice for this
Indoors
It is a common misconception that indoor plants don't require any extra care or attention over the winter – after all, they're not exposed to the elements in the same way that gardens are.
While it may be true that indoor plants are in a more privileged position to those kept outside, they still need to be cared for. Things you need to do include:
Mist plants: spray plants with a light mist at least once a day but preferably two or three times. This is especially important for tropical plants which thrive in humidity – you can always place plants near an indoor water feature or in a humid part of the house (bathrooms) to help
Wipe plants: dusting your plants may sound odd, but these particles can actually block the pores of leaves and make it difficult for plants to 'breathe'. By giving them a quick wipe you will help them to survive and keep them looking fresh and clean
Put plants in light: it may seem an obvious point but plants need light to grow. As the winter season means shorter days and longer nights, it's important you place any houseplants in a prominent position where they can receive as much light as possible to stay healthy
Reduce watering: while misting plants is important, overwatering them should be avoided at all costs. Plants grow at a slower rate in winter and this means they require less watering. If you're not sure when to water them, a good way to find out is to stick your finger about two inches into the soil – if it comes out dry then you need to water your plant
More about Plants:
---
Local And International Delivery
Flowers By Occasion And Holiday
Specialized Gift Ideas