Losing a loved one is one of the hardest times in our lives. If someone you know lost a friend or relative, it's important to express your support and offer you help, where you can. If you are struggling with your own words, some of these sympathy messages for your card can help express the sadness about the loss of a loved one will help.
If you want to do more than just send a card, you can also send flowers as an expression of sympathy, or bring funeral flowers with you if you're attending the funeral ceremony.
Here, we list over 40 sympathy messages for loss, for your inspiration.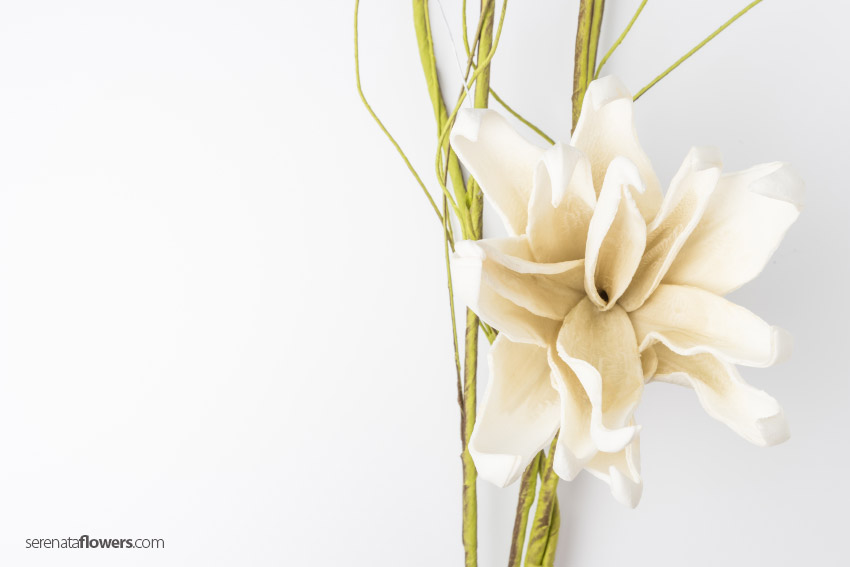 40+ Sympathy Messages for Loss
It's terrible to hear about your loss and I express my sincere sympathy to you and your family
Words, however kind, can't mend your heartache, but those who care for you share your grief and wish you comfort and peace of mind. My condolences.
Wishing you peace to bring comfort, the courage to face the days ahead and loving memories to forever hold in your heart.
May you be comforted by the outpouring of love surrounding you.
Please remember that you are not alone… We are always here for you.
Please accept our heartfelt sympathies on the loss of your loved one.
My heart goes out to you during this difficult time
It was with great sadness that we learned of _______'s passing; please accept our heartfelt condolences.
When reason fails, pray for peace. We will be praying with you.
I'll be thinking of you. Please think of me if you need anything. I'm available to talk or help any way you need me.
I can't imagine what you must be feeling right now, but I want you to know that we are just a phone call away. My heartfelt condolences.
Hold tight to memories for comfort, lean on your friends and family for strength, and always remember how much you are loved.
Our family is deeply saddened by the passing of your _______. We'll always remember ___ fondly and feel lucky that we had the pleasure of knowing ____. ____ will be very missed.
Words are never adequate in moments like these. We will say though, that our hearts go out to you, and we will always remember the joyous memories that we are privileged to have in knowing your _____.
I offer you my thoughts, prayers, and well-wishes during this dark time in your life.
Our hearts are saddened by your loss and our thoughts and prayers are with you.
Life isn't always easy or simple. Thank goodness for friends who can laugh and cry with you. You have been that friend for me, and I'll be that friend for you anytime.
We don't always get to know why things happen the way they do. I hope you do get to see something meaningful and significant that matters come from this loss.
Words may not suffice to express the heartfelt sorrow that we/I feel for the passing of (Name), but please accept our/my condolences and we/I will be sure to include him/her in our daily prayers.
I want you to know that I am here for you during this difficult time.
We all have different types of reactions to loss. I'd like you to know that you don't have to experience this loss on our own. I'd like you to lean on me by allowing me to listen to any time you need to talk.
Memories are one place we can visit those we've lost. Since memories are portable, we can take our lost loved ones with us anywhere at any time.
Wishing you peace to bring comfort, the courage to face the days ahead and loving memories to forever hold in your hearts.
May loving memories ease your loss and bring you comfort.
My condolences to you and your family on the passing of your _____. It is never easy to lose a parent, no matter your age. I pray for your peace and comfort as you continue your life journey without your _____'s earthly presence.
While there is no way we can feel your pain, we do feel your loss as we have known "name of deceased" for many years. Peace and love to you and your family during this sorrowful time.
I extend my deepest sympathies to you and your family. May the soul of your mother be at peace with our Heavenly Father.
We have hope through He who knows every need we have. We're praying for you and your family.
We are sorry for your loss. (Name), was such a great person, (He/She) will live on in our memories forever. My heartfelt condolences.
Someone as special as "name of deceased" will never be forgotten. He/she will remain in our hearts forever.
I'm wish you the comfort in the strength he/she gave you, the love he/she wraps your heart with and his/her healing power to get you through this very difficult time.
In this sorrowful time, we would like to extend to you our heartfelt condolences. May our Lord comfort you and your loved ones.
Although no words can really help to ease the loss you bear, just know that you are very close in every thought and prayer.
Sympathies to your family on the passing of your brother/sister. He/she will always be in our hearts.
You and your family are surrounded by love during this difficult time.
I am deeply saddened by the loss that you and your family have encountered. My condolences.
Our condolences to you at this sad time. Your _____ was a wonderful man/woman. He/She always had a beautiful smile. Please know that you are in our thoughts and prayers.
May care and love of those around you provide comfort and peace to get you through the days ahead. My most sincere condolences.
Grief can be so hard, but our special memories help us cope. Remembering you and your loved one today and always. My heartfelt condolences.
I am truly sorry to hear of the loss of your mother. Please accept our condolences and may our prayers help comfort you.
Prayers and fond memories are what we have to remember our dearly departed. My most heartfelt condolences.
May peace and comfort find you during this difficult time.
sources: hearttoheartsymptahygifts.com, condolencemessages.net, shutterly.com, acknowledgemetns.net, obituarieshelp.org, treesofchange.com, wishesmessagessayings.com