Funeral flowers are a customary way to remember the deceased, however when it comes to sending flowers to a funeral, many are unsure of the proper etiquette. To provide support at what is often a difficult time, we've created a handy guide comprising tips on when to send sympathy flowers, what kind of flowers to choose, who to send them to, what to keep in mind and what messages to write.
The faith of the deceased and their relatives
Sympathy flower etiquette varies from faith to faith. What one culture does to celebrate the life of a family member or friend could be very different from that of another culture. To avoid any unintended upset, it is essential to be sensitive to the faith of the deceased and their family before ordering sympathy flowers.
Mormon: Most flowers are appropriate but it's wise to avoid any arrangements in the shape of a cross.
Catholic: All types of flower arrangements are welcome.
Protestant Christian: Again, all types of flower arrangements are welcome.
Hindu: Although most floral displays are accepted, many opt for garlands, as these are more commonly worn at a Hindu funeral.
Muslim: It is considered a good funeral etiquette to request consent from family members before sending flowers to an Islamic funeral.
Jewish: It is not usual to send flowers to a Jewish funeral or to the family home during Shiva (the first seven days following the funeral).
Be considerate of the family's wishes
Quite often, the deceased's family will place an announcement or obituary notice in their local newspaper, stating where the funeral will be held and whether they'd prefer a charitable donation or flowers. It's good etiquette to follow the family's wishes.
What kind of flowers to choose
Selecting a fitting funeral flower arrangement necessitates careful thought and consideration. This is when looking at your local florist can help greatly. Serenata Flowers has an entire section on their website that relates to sympathy flowers and you should be able to find something among the many arrangements that have been designed to help you express your heartfelt condolences. A bouquet of white roses, white lilies, purple freesia, gypsophila or beige gerbera all say 'I'm thinking of you' on a sad occasion.
Alternatively, you may wish to send a sympathy bouquet comprising white lilies, white roses, white freesia, white gypsophila, hot-hued chrysanthemums or gerberas. Subdued hues and simple tones are ideal choices for such an occasion unless the family of the deceased have said otherwise.
A funeral is also one event where the meaning of flowers is more significant than ever. Every flower is symbolic of something different, be it love, friendship, bereavement or new life. It's therefore important to choose a bouquet that will allow you to express your feelings and send a meaningful message. Traditional options include:
Roses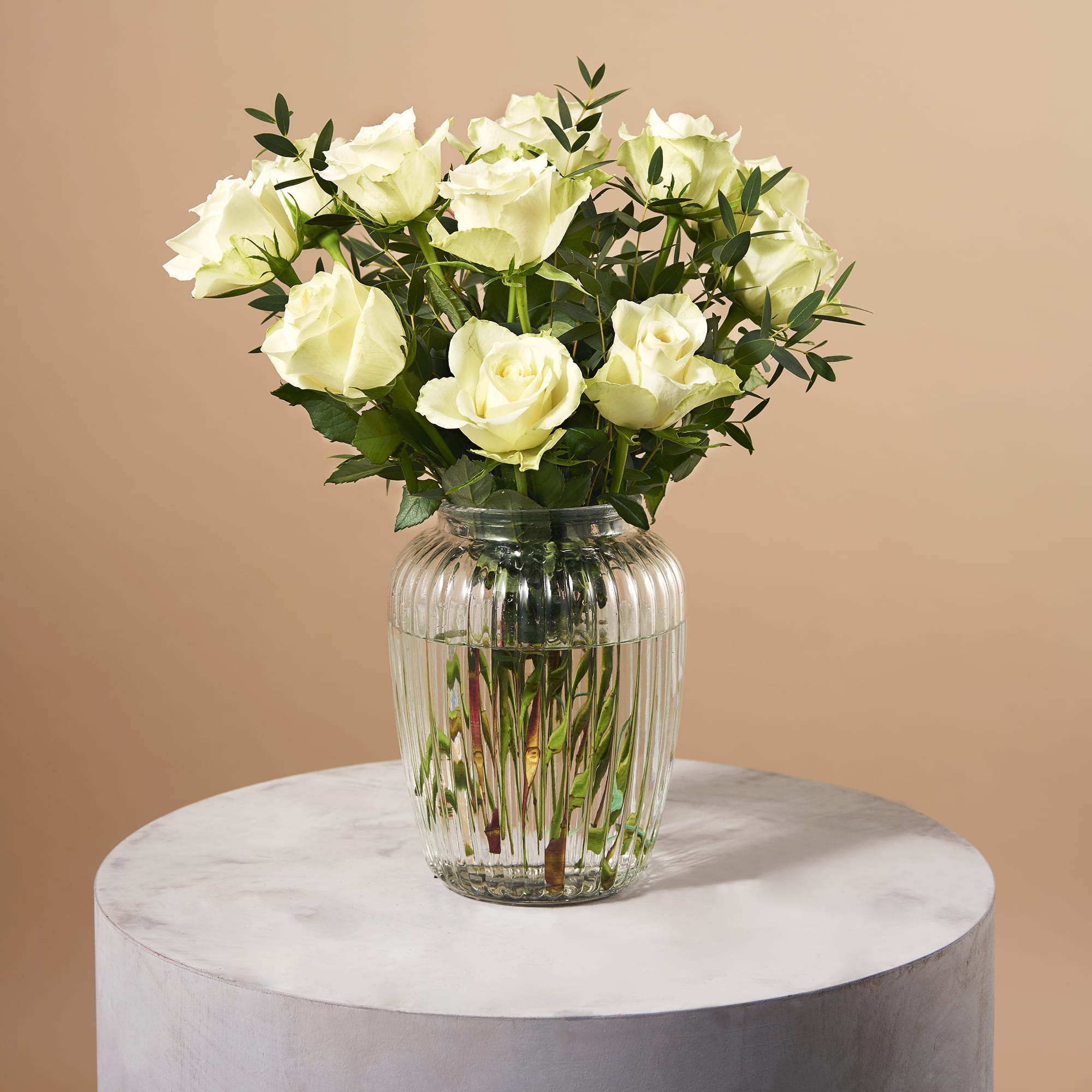 Roses represent love, happiness, hope and new beginnings.
Lilies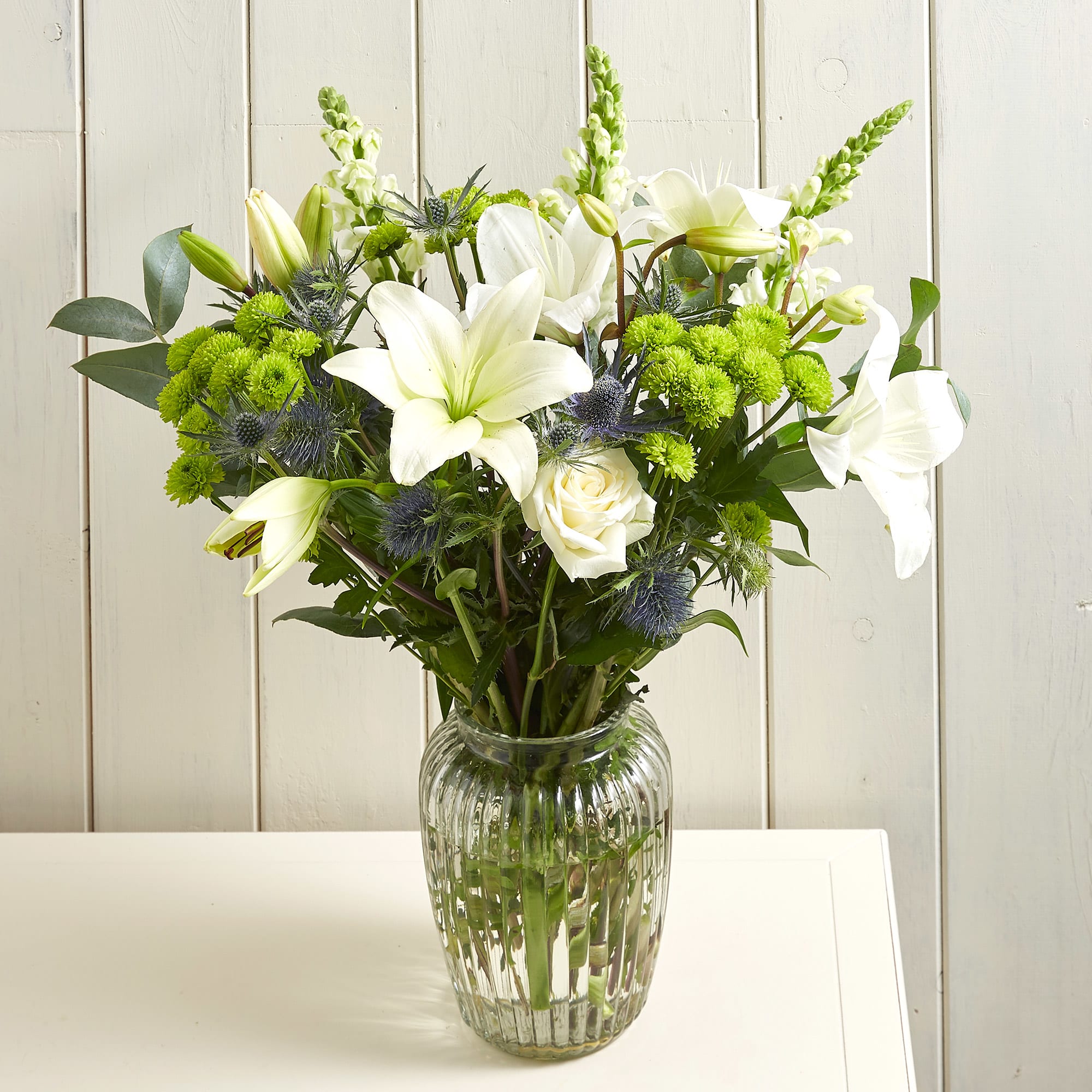 Lilies represent innocence, majesty and purity.
Carnations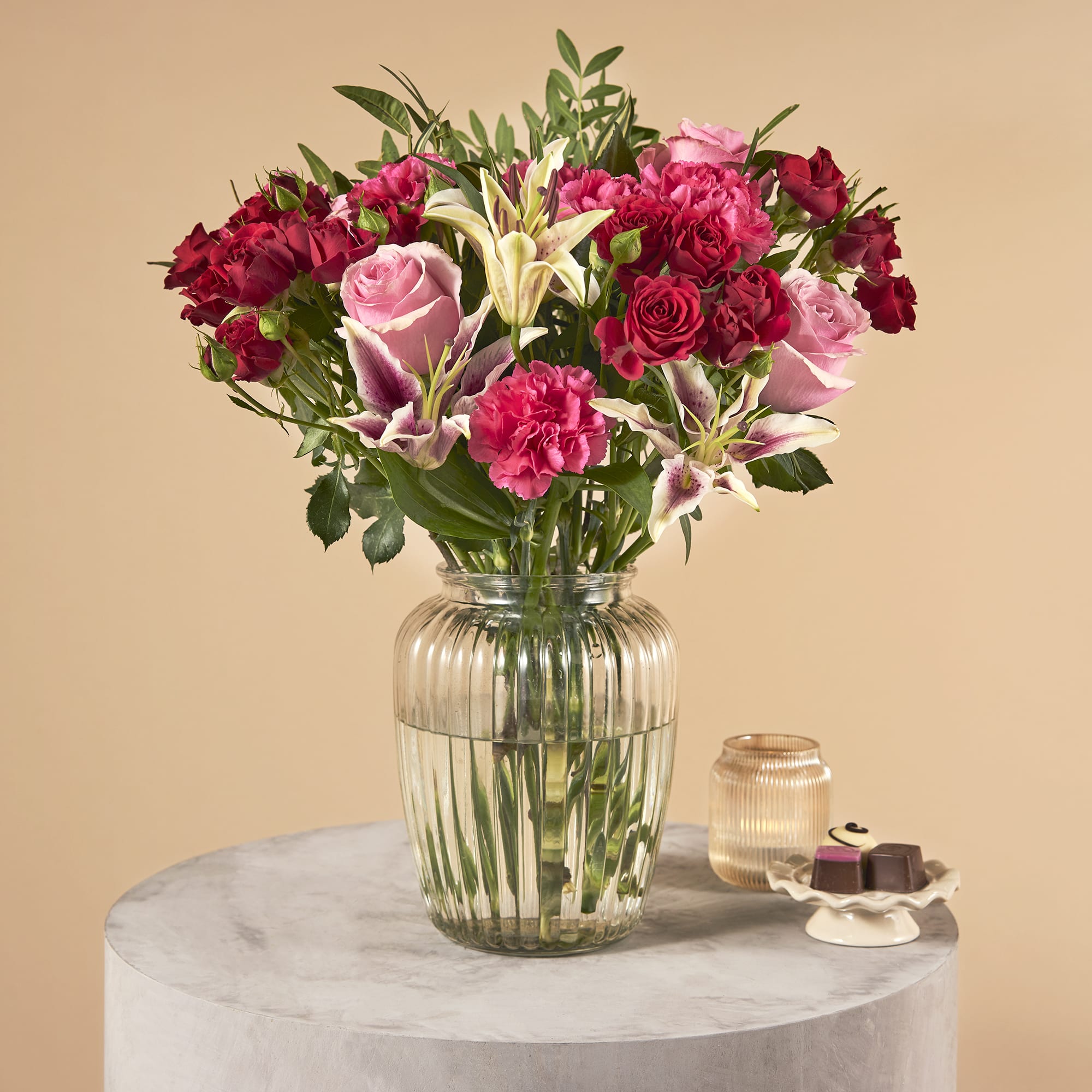 These blooms represent devotion and remembrance.
Gerberas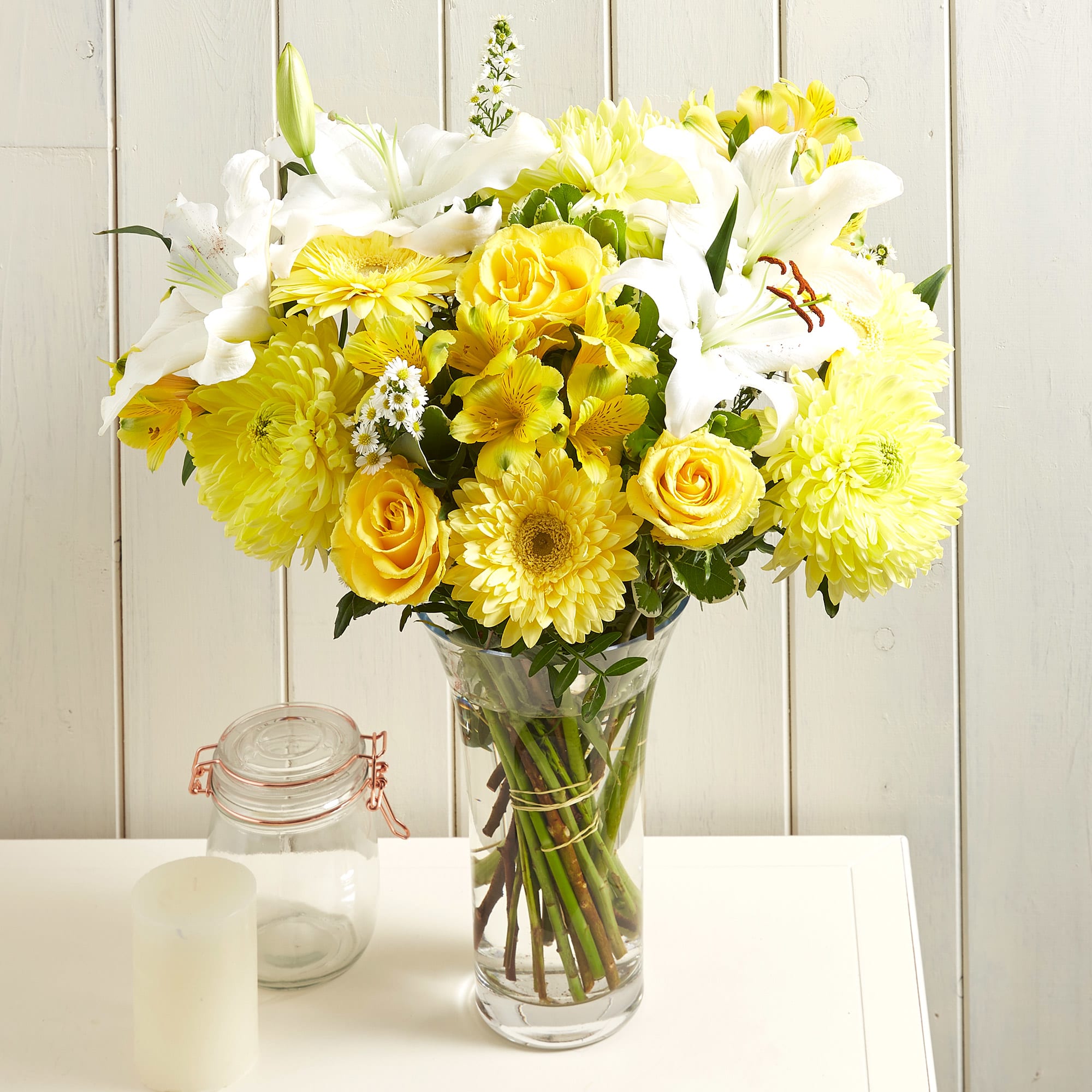 These flowers represent innocence and purity.
The color of flower you choose is also important. Blooms can take on various meanings depending on their hue. Red roses, for example, symbolize ever-lasting love while pink roses are symbolic of grace and elegance. You can also think about the deceased's personality when considering a flower's color or type.
Who should you send them to?
Bereavement flowers and sympathy flowers should be sent directly to the home of the bereaved family. Such arrangements tend to come in the shape of white or muted pastel toned flowers, with the most prevalent flower varieties to express condolences being lilies and roses. It's also a good idea to send flowers at the correct time by taking advantage of next day delivery.
What messages to write?
When sending bouquets and flower arrangements to a funeral, it's important to include a card with a message, so that the family knows whom the flowers are from. Condolence messages to go with a sympathy bouquet typically express heartfelt sympathy for the loss of a loved one. From generic messages, such as "I'm so sorry for your loss" and "Please accept our heartfelt condolences", to personal notes, there are many ways to show you're thinking of those who have lost a family member.
Many find it difficult to comprise a sympathy message, especially at such a challenging time. With this in mind, all that is needed are a few kind words of commemoration that offer comfort. If you need a little help to get started, there is plenty of inspiration out there. Serenata Flowers have a number of suggestions when it comes to sympathy messages, and in many instances, keeping things simple is the preferred option.
Different types of arrangements
There are an array of flower arrangement options for funerals, with each serving a different purpose, as we've detailed here.
Wreaths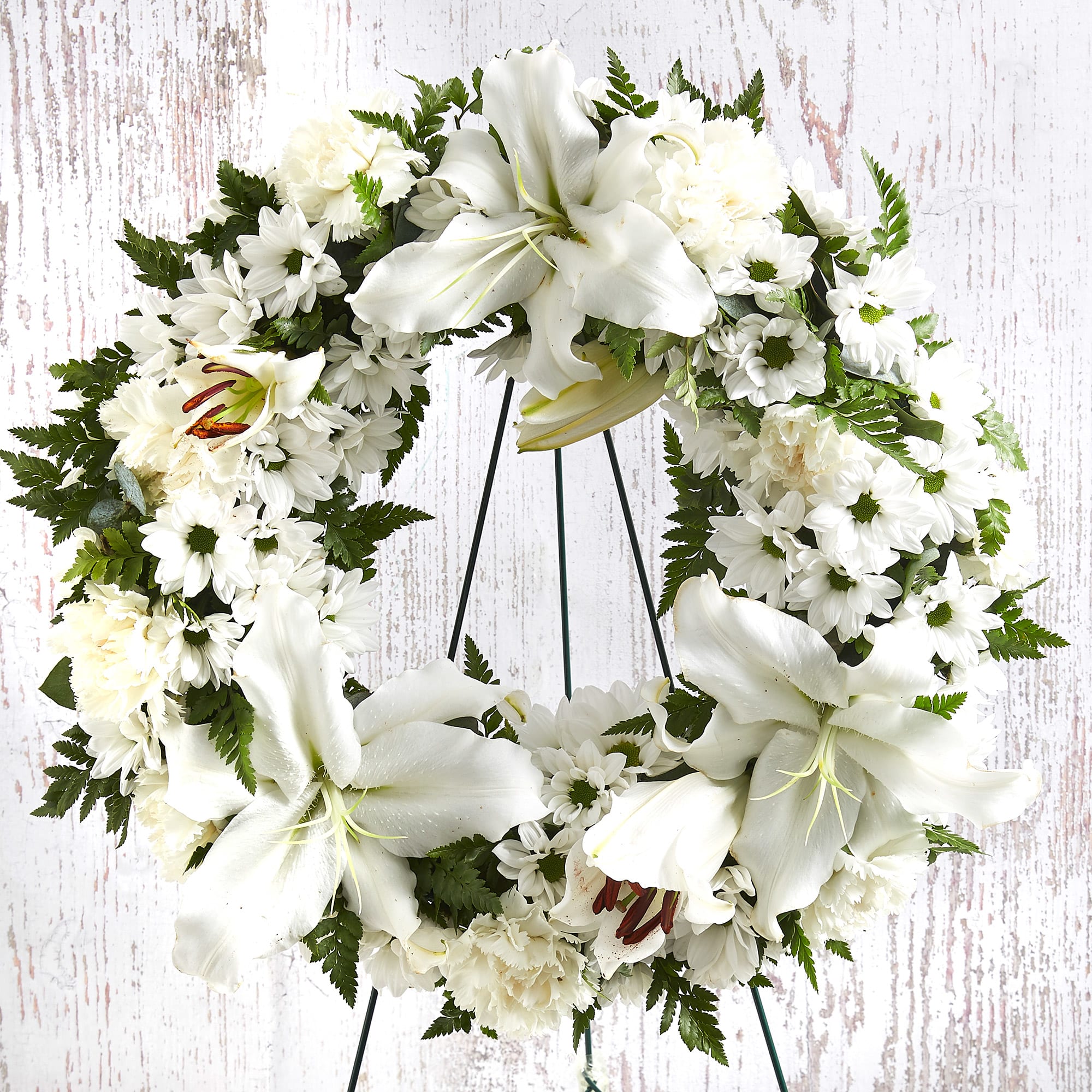 The wreath is symbolic of emotion and never-ending love, and comes in the shape of a traditional circular design.
Sprays and sheaves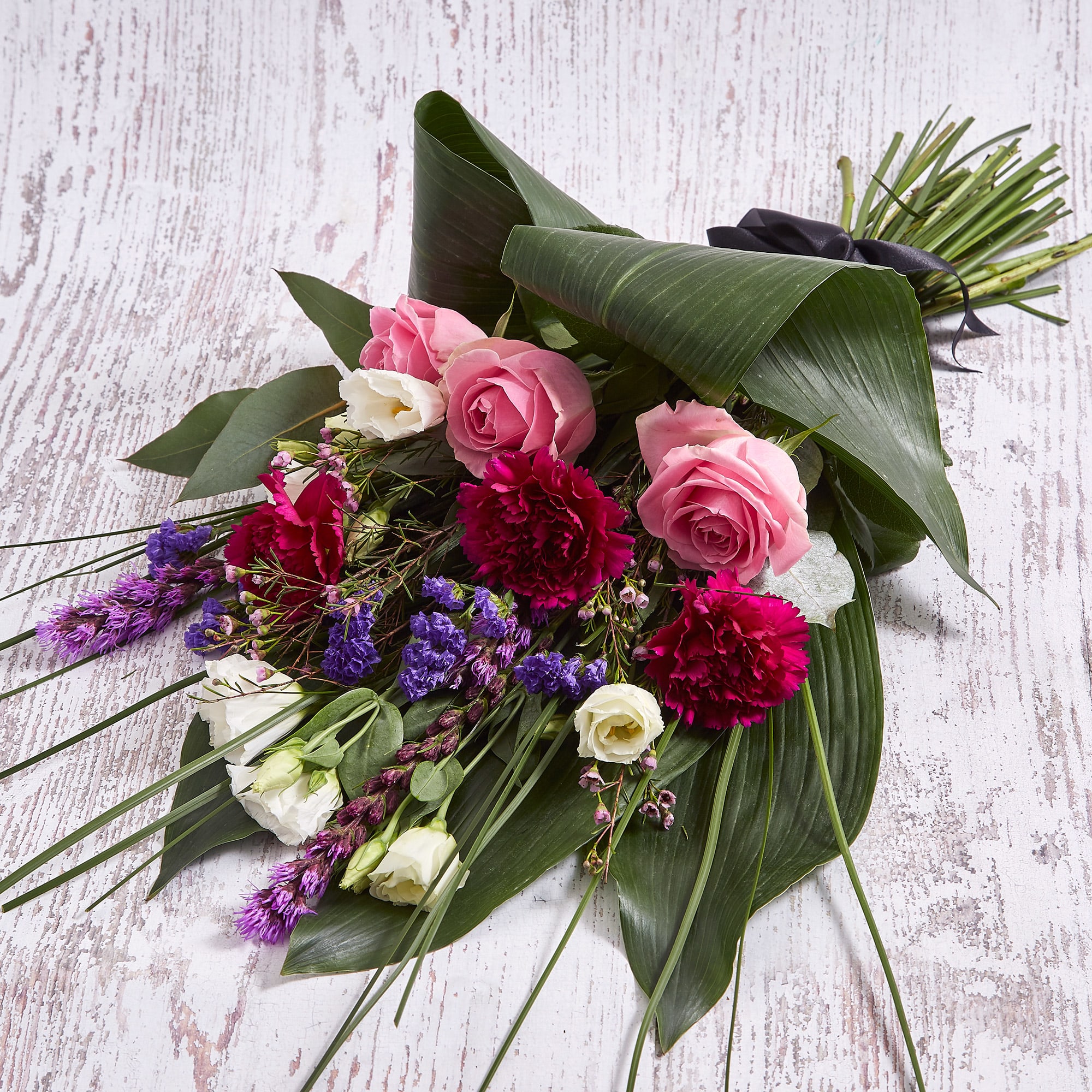 A spray or sheaf arrangement is very similar to that of a hand-tied bouquet but instead, is arranged to sit flat. This makes it a good option for those wishing to invest in a display that they can lie next to the casket or graveside.
Posies and baskets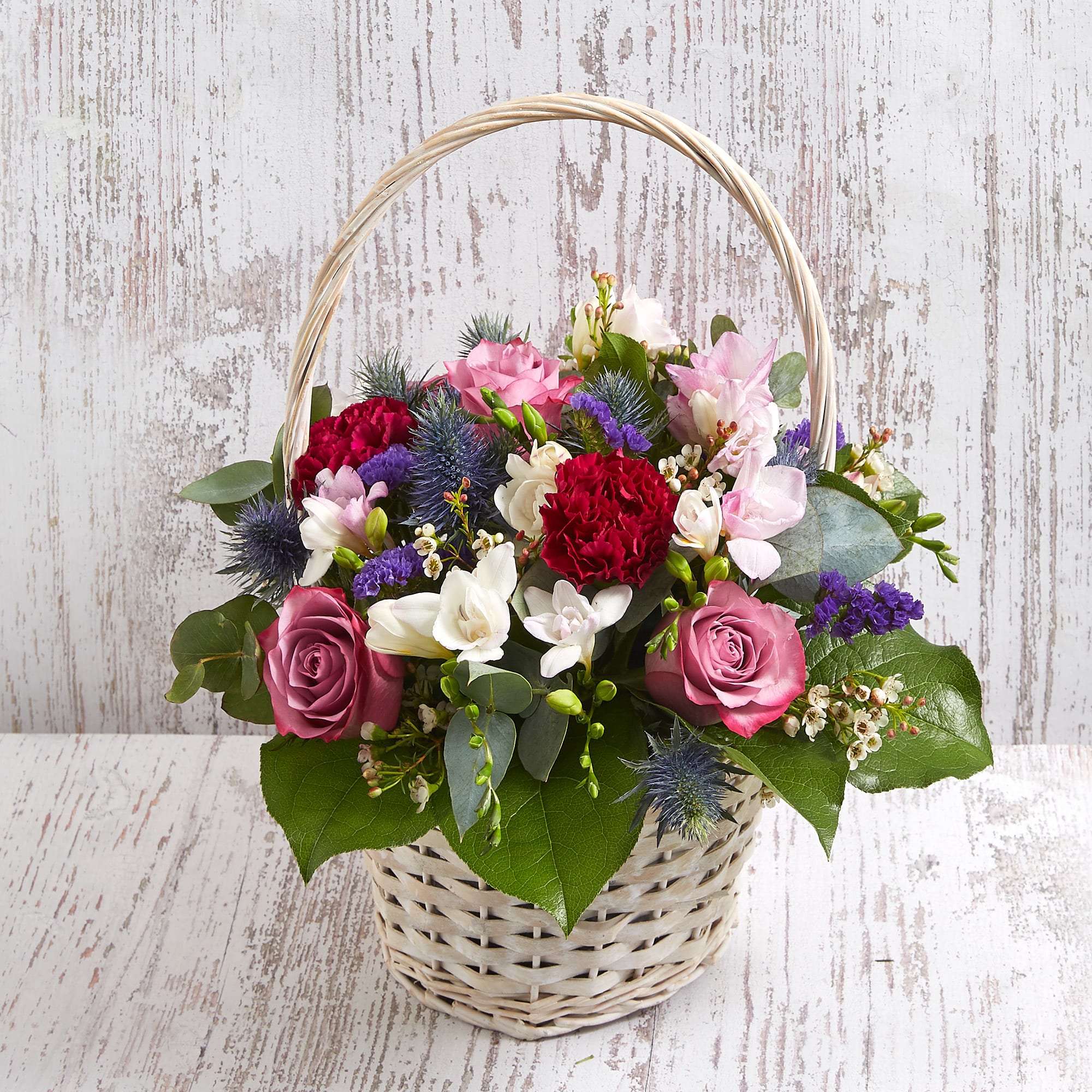 The delicate Posy is a popular choice for distant family members and younger children to give to the deceased family and comes in a round dome-shaped design.
Regardless of whichever floral display you choose, and provided that you follow the correct funeral etiquette, you will be able to show that you're thinking of those who have lost a loved one at a difficult time.