Receiving a beautiful bouquet of fresh flowers is always a wonderful feeling. Why not share the joy with others and you could win a voucher for £30 to spend on flowers!
Take a photo of a Serenata bouquet, upload to Twitter, Pinterest or Facebook using hashtag #serenatabouquet and you're in to win it!
A winner of the best photo will be selected every month from all the entries using the hashtag.  The gallery of all entries will be available on our Facebook page.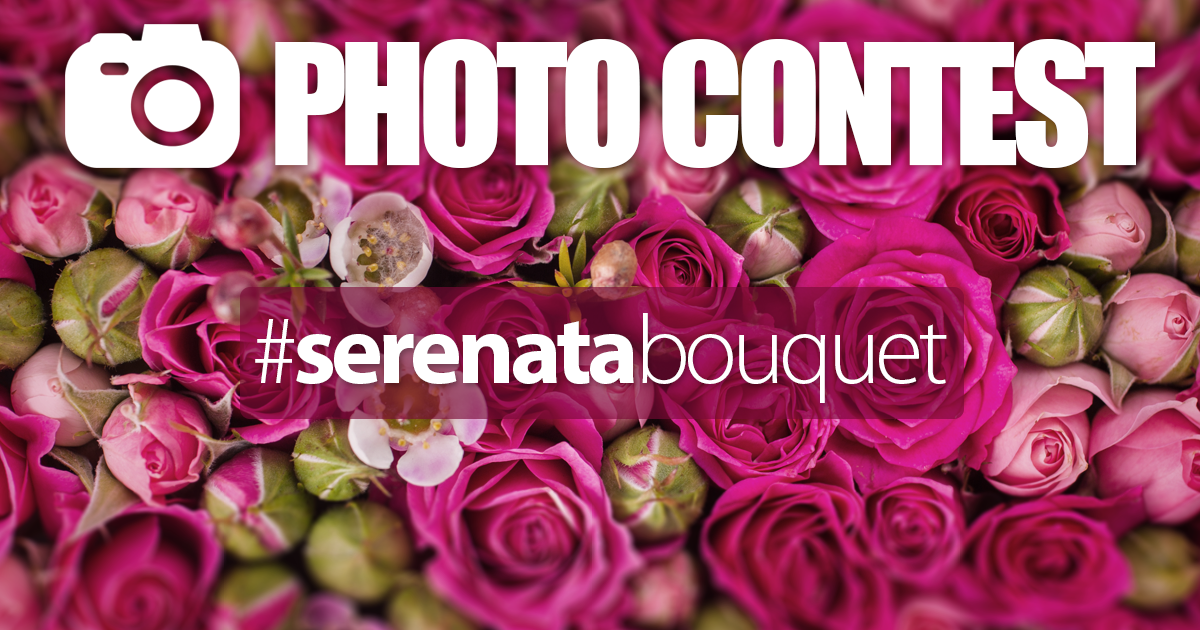 Terms & Conditions:
To enter you must take a photo of a bouquet from SerenataFlowers.com and use a hashtag #serenatabouquet. You will be then asked to claim your entry and enter your details. There are unlimited number of submissions. The best picture will win £30 voucher to spend on flowers from SerenataFlowers.com. This competition is run monthly and one winner will be selected every month.  We reserve the right to moderate the images received and deny entry of any image that we may deem inappropriate. 
Inappropriate Content
Obscene, provocative or otherwise questionable content will not be considered. We retain sole discretion as to what constitutes inappropriate content.
Use of Image
By using our competition hashtag (#serenatabouquet) and claiming your entry you agree that your image can be used for marketing purposes.