With Father's Day just around the corner, now is the time to start thinking about the perfect card to give your Dad.
Inside, as well as a personal message, you may wish to add a unique Father's Day Quote.
Read on to discover our top picks…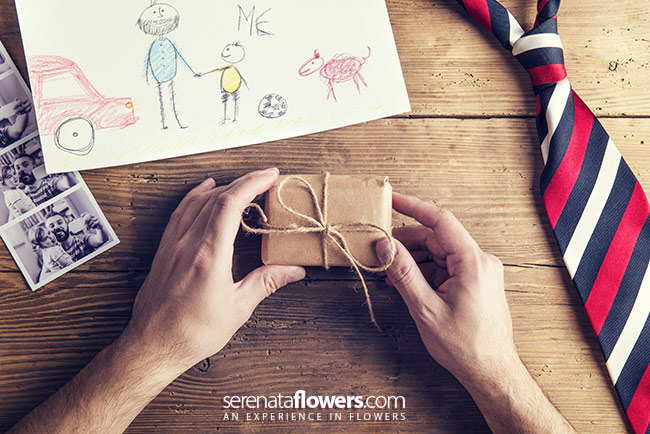 Famous Father's Day Quotes from Authors and Celebrities
There is an abundance of famous quotes to choose from, many of which your Dad will have already heard of. When choosing a quote to pop in a Father's Day card, opt for something that reminds you of the main man in your life.
William Shakespeare: 'When a Father gives to his son, both laugh; when a son gives to his Father, both cry.'
Jim Valvano: 'My Father gave me the greatest gift anyone could give another person, he believed in me.'
George Herbert: 'One Father is more than a hundred schoolmasters.'
Tiger Woods: 'My dad was my best friend and greatest role model. He was an amazing dad, coach, mentor, soldier, husband , and friend.'
Wade Boggs: 'Anyone can be a Father, but it takes someone special to be a dad, and that's why I call you dad because you are so special to me. You taught me the game and you taught me how to play it right.'
Frank Abagnale: 'A real man loves his wife, and places his family as the most important thing in life. Nothing has brought me more peace and content in life than simply being a good husband and father.'
John Wooden: 'The most important thing in the world is family and love.'
Funny Father's Day Quotes to Tickle your Dad
If you're looking for a quote that will brighten up your dad's day and make him laugh out loud, something humorous is guaranteed to suffice.
E-Card: 'For Father's Day I bought you something nice with your money.'
Jerry Seinfield: 'You can tell what was the best year of your father's life because they seem to freeze that clothing style and ride it out.'
Dave Attell: 'When you're young, you think your dad is Superman. Then you grow up, and you realize he's just a regular guy who wears a cape.'
Rita Rudner: 'I gave my father $100 and said, "Buy yourself something that will make your life easier." So he went out and bought a present for my mother.'
Bob Odenkirk: 'My daughter got me a "World's Best Dad" mug. So we know she's sarcastic.'
Jimmy Fallon: 'Father's Day is important because, besides being the day on which we honor Dad, it's the one day of the year that Brookstone does any business.'
Rodney Dangerfield: 'Me and my dad used to play tag. He'd drive.'
Erma Bombeck: 'We wondered why when a child laughed, he belonged to Daddy, and when he had a sagging diaper that smelled like a landfill, 'He wants his mother'.'
Clarence Darrow: 'The first half of our lives is ruined by our parents, the second half by our children.'
Mark Twain: 'When I was a boy of 14, my father was so ignorant, I could hardly stand to have the old man around. But when I got to be 21, I was astonished at how much the old man had learned in seven years.'
John Kinnear: 'Sometimes I am amazed that my wife and I created two human beings from scratch yet struggle to assemble the most basic of IKEA cabinets.'
Sentimental and Inspirational Father's Day Quotes
This inspirational selection of Father's Day quotes has been written by some of the most renowned and revered personalities of our time and give us an insight into Fathers throughout the various stages of Fatherhood.
Unknown: 'The most important thing a father can do for his children is to love their mother.'
Philip Whitmore Snr: 'Any fool can be a Father, but it takes a real man to be a Daddy!!'
Yellowcard: 'Father I will always be that same boy who stood by the sea and watched you tower over me, now I'm older I want to be the same as you.'
John Mayor: 'Fathers, be good to your daughters. You are the god and the weight of her world.'
Unknown: 'A Father carries pictures where his money used to be.'
Johann Schiller: 'It is not flesh and blood but the heart which makes us Fathers and Sons.'
We hope you can take some inspiration for your card – we'd love to know if you have any other funny quotes for Father's Day too as we're always looking for motivational ideas.
Sources: brainy quotes, rd.com, fathers day celebration