One purchase proving extremely popular during the pandemic is flowers. More of us than ever before are ordering bouquets of beautiful blooms, filling our homes and insta feeds with an injection of colour and fragrance.
Whether sending them to a friend, family member, or colleague, there is an array of arrangements to choose from, meaning you'll have plenty of choices if you're planning to brighten up their home.
Why send flowers during a lockdown?
Sending blooms to those we're unable to visit in person at the moment is a great way to let your nearest and dearest know that you're thinking of them. A bouquet of blooms complete with a cutesy note can help you to stay connected with those you love, brightening up their day (or even week) – as when cared for correctly, many of today's bouquets boast a lengthy vase life.
They often arrive in bud form, which allows the recipient to watch them bloom at home, all while thinking of the wonderful friend or family member who sent them.
Online florists
As we're all unable to visit brick-and-mortar stores at present, online florists are proving the go-to when it comes to sending flowers online in lockdown. Asides from delivering to a variety of locations across the UK, as well as a handful of places overseas, they allow blooms to be ordered at the click of a button.
From baskets to bouquets, there are plenty of options to choose from, many of which can be sent out with same or next day delivery.
Bold is better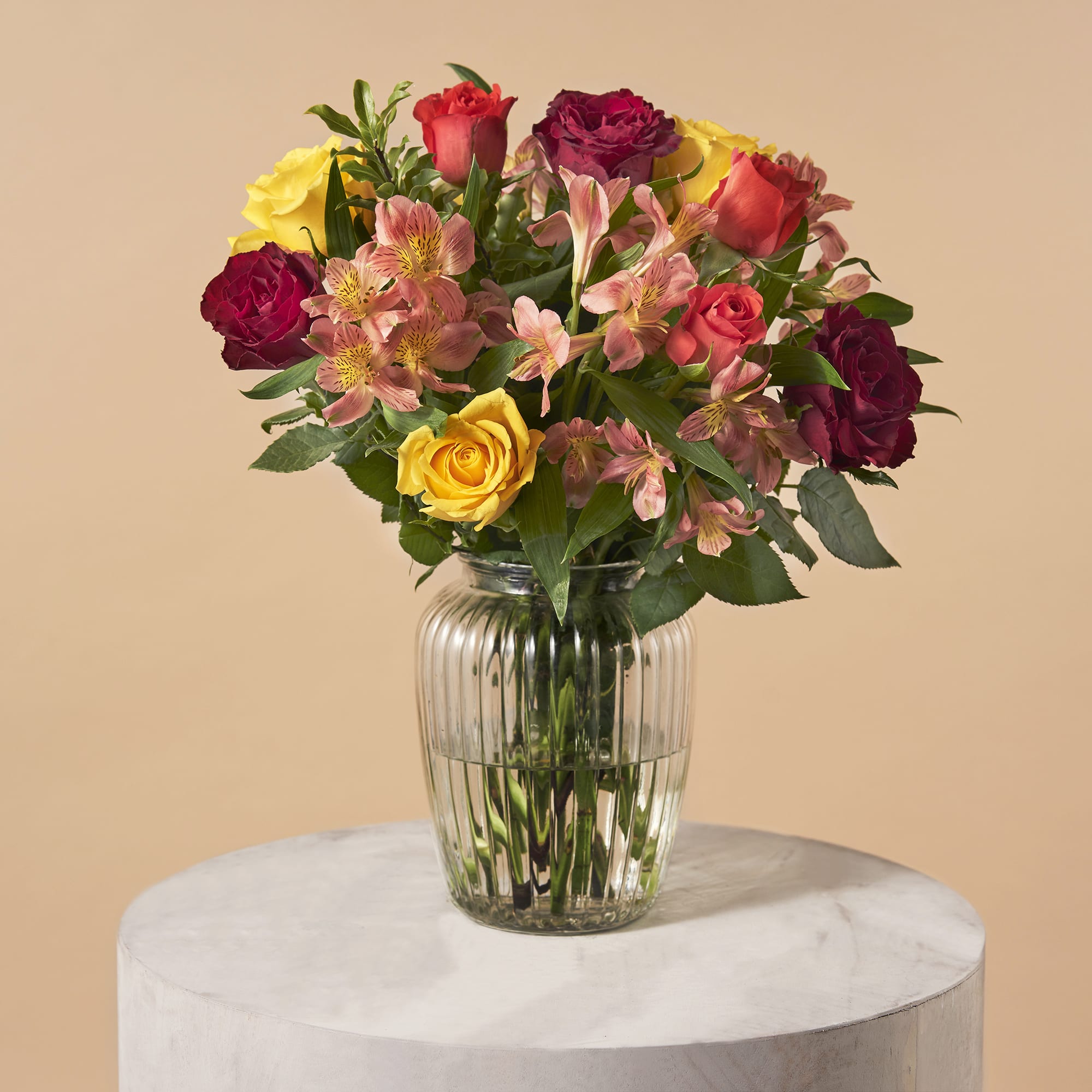 What better way to get someone out of their lockdown laze than with a bouquet of ravishing blooms in an assortment of bold, beautiful hues? Alongside lifting the spirits of loved ones, hot-hued flowers promise to add some much-needed colour to our homes.
They can act as a godsend to those who are feeling a little low now that their interiors are free of festive cheer and décor that goes with it. Colourful arrangements, such as the Burst of Joy bouquet from Serenata Flowers, promise an instant pick-me-up!
Letterbox flowers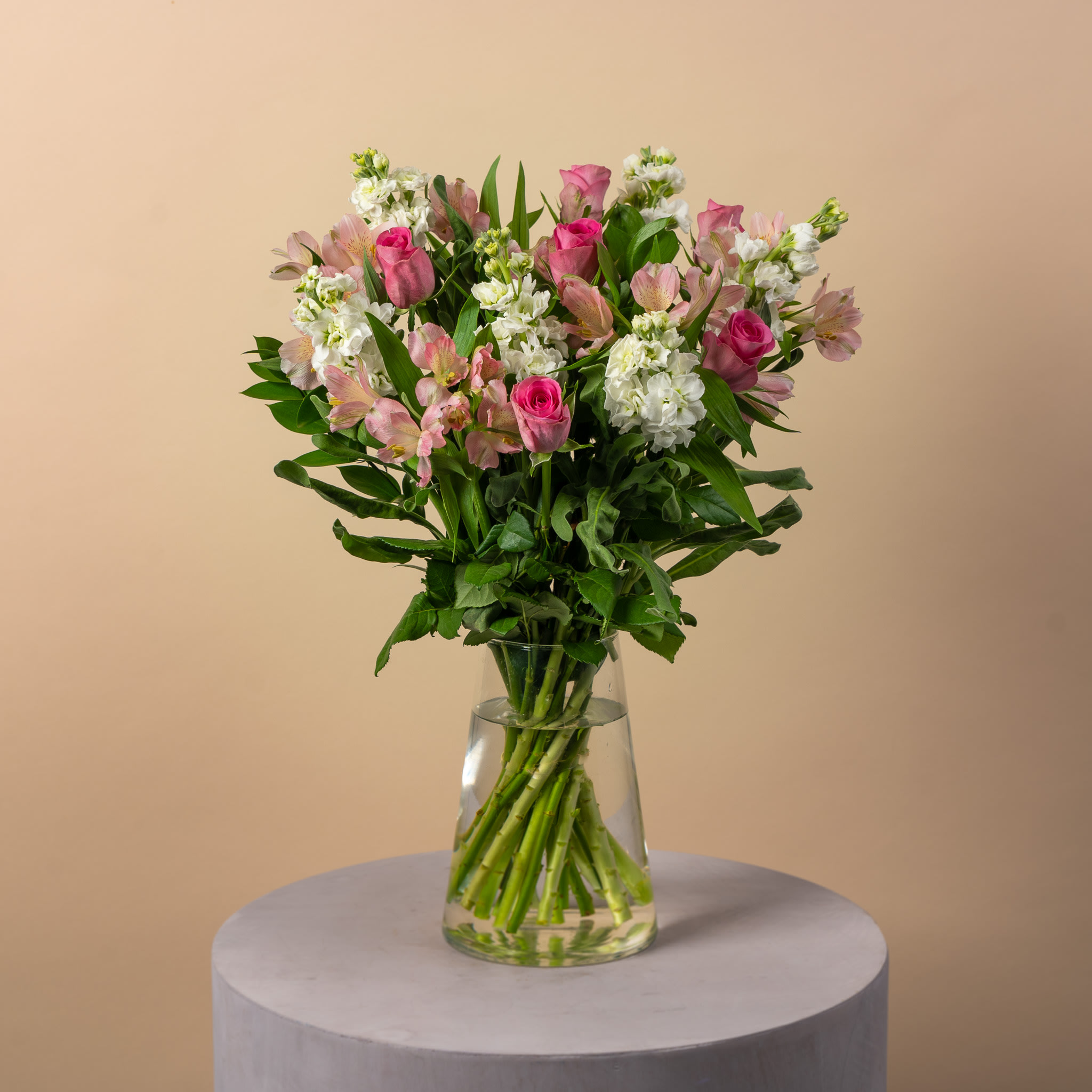 Letterbox flowers are the perfect option to send during the lockdown. With many of us hiding away in our homes, even answering the door to the delivery man can be a daunting experience. Thankfully, letterbox flowers don't require any interaction in the slightest, as they're slim enough to slide directly through a letterbox.
These blooms are also a great option to send to essential workers, as they're guaranteed to put a smile on the faces of those returning home from a long shift.
Snow kissed blooms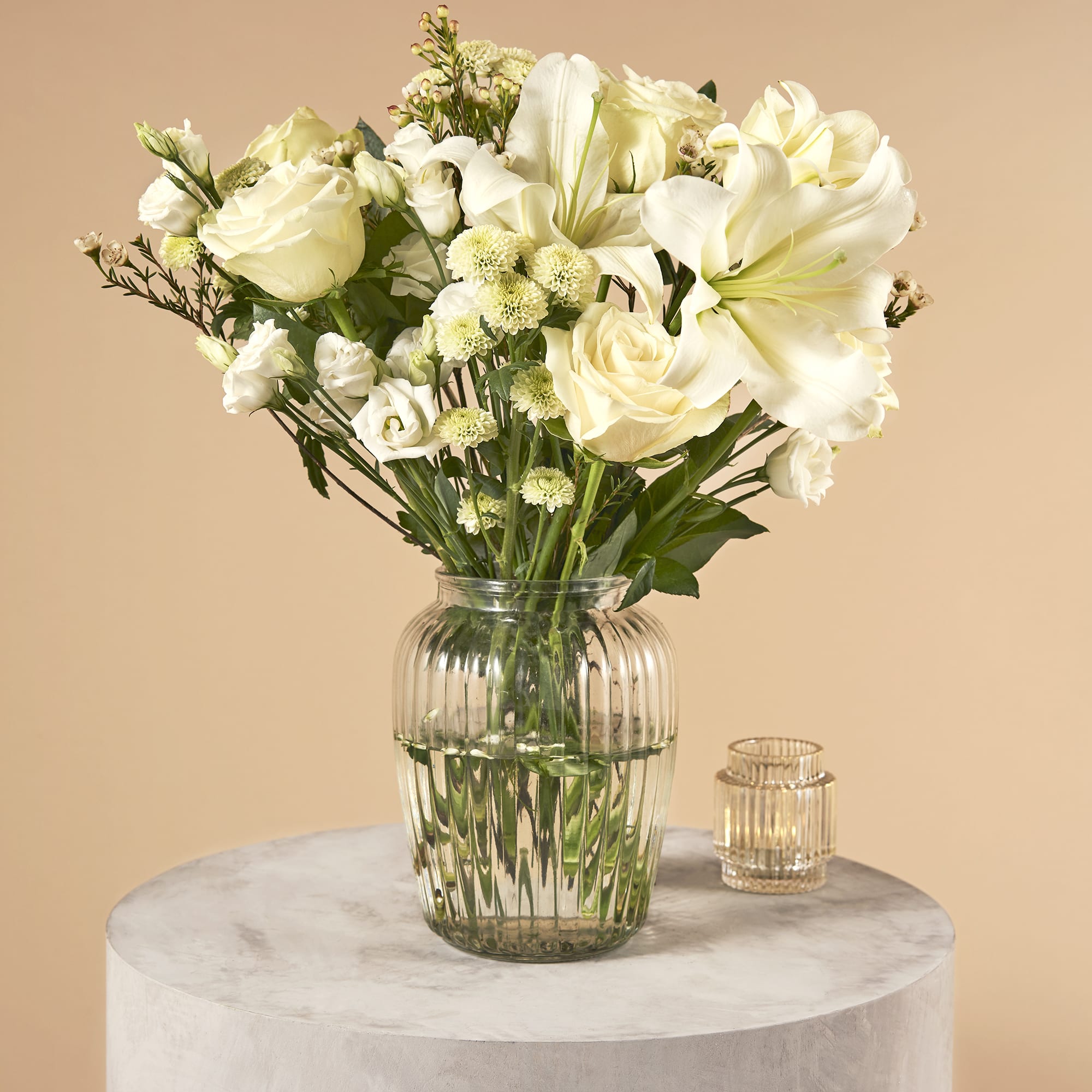 It's always a good idea to send blooms that are in season, such as the many snow-kissed blooms available from Serenata Flowers. These arrangements are predominantly made up of fresh white and soft cream shades, with a hint of pastel purple or dusty pink.
These bouquets are perfectly suited to any taste, as their softer shades are guaranteed to complement a range of interior decor styles. One of the bestsellers is the Peace Bouquet, made up of a combination of wax flowers, lisianthus, freesia, and large-headed roses, all set upon a backdrop of pistache foliage.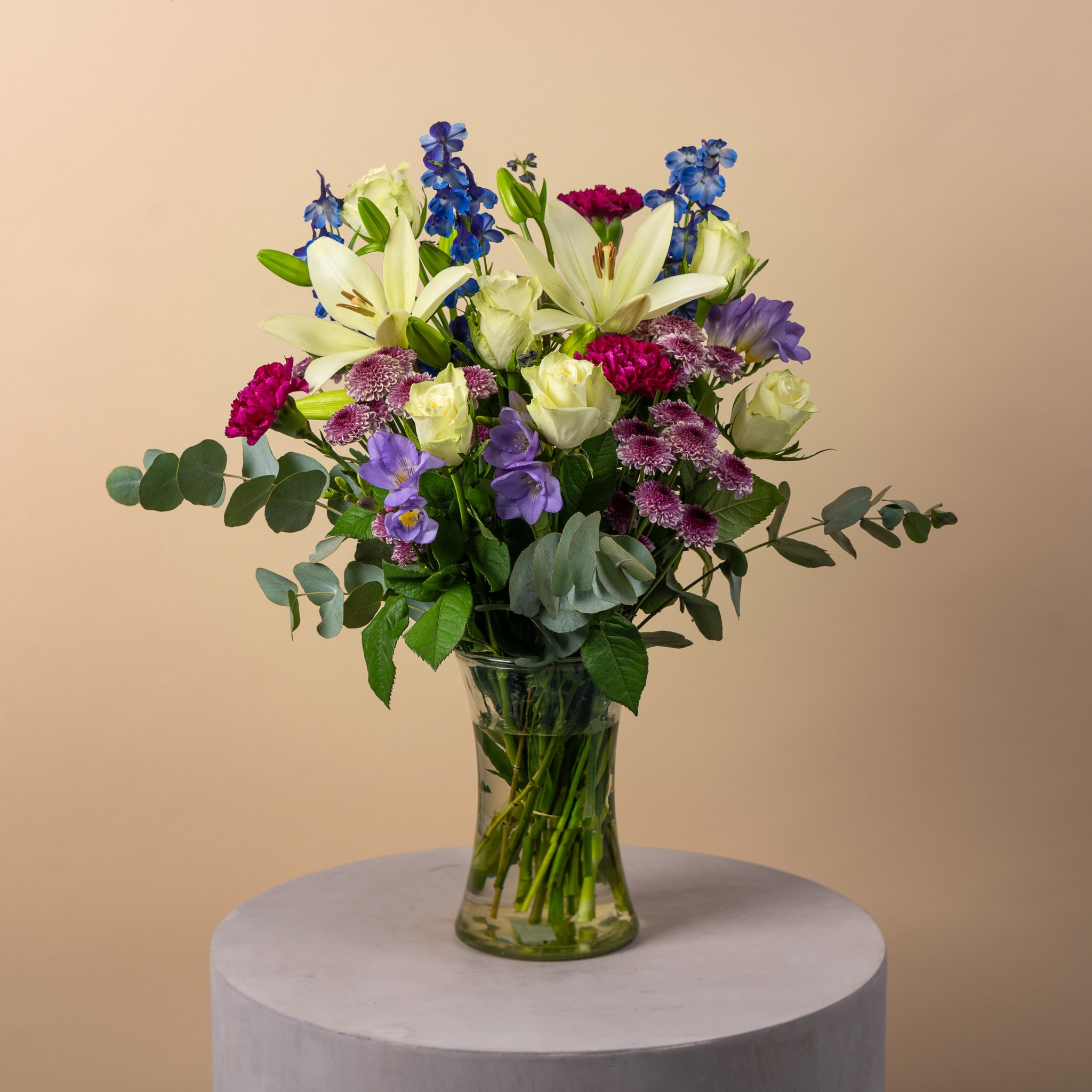 Winter Skies is another popular choice for lockdown, particularly as the colours nod to those of the NHS. This beautiful bouquet arrives in bud form, ready to bloom, boasting an assortment of blue delphiniums, blue freesia, and white large-headed roses, set against the soft green foliage of eucalyptus and salal.
Subscription flowers
As well as one-off deliveries, many are treating their loved ones (and themselves) to flower subscription services, enabling them to prolong the joy flowers that bring.
Unable to leave our homes, a number of us are choosing to spend money normally reserved for party attire and evenings out on floral embellishments, looking to flowers as a much-deserved indulgence in uncertain times.
House plants
As well as bouquets, house plants are proving a popular gift option in lockdown, particularly as the majority of us are now working from home. What better way to add a little greenery to your interior than through a handful of potted plants? Asides from offering numerous health benefits, plants are a great asset to those who wish to bring a little of the outdoors inside.
Relatively low maintenance options include the Snake Plant and Spider Plant, hardy options that can last if left unwatered or uncared off for a short time.
Whether sending blooms to a friend or to yourself, there are many reasons to invest in flowers during the lockdown. On top of adding colour to the home environment and putting an instant smile on the faces' of loved ones, beautiful blooms also benefit our mental wellbeing, reminding us of the world that's waiting to be rediscovered outside.