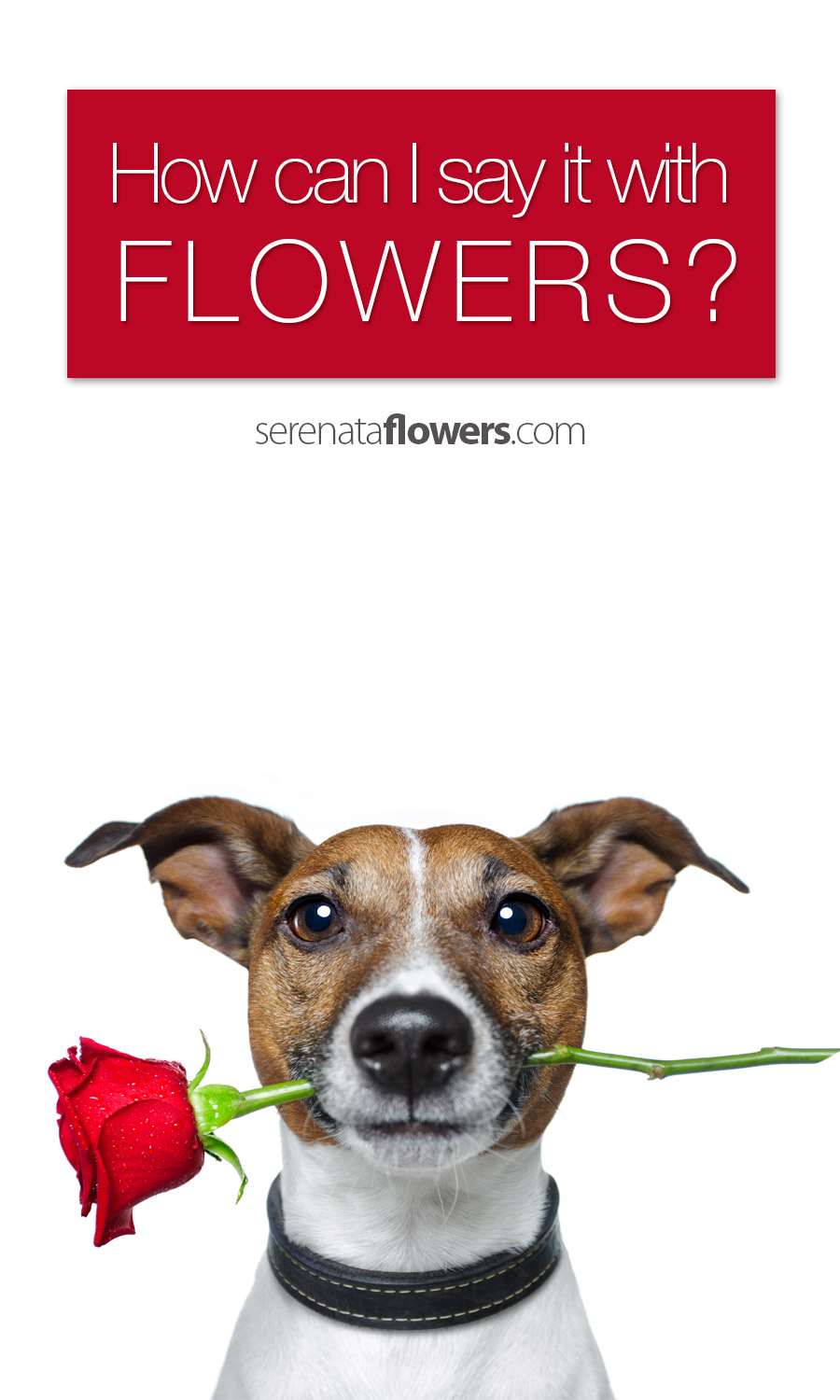 Nothing says it quite like flowers….but what if you're not quite sure what it is you are trying to say?
Most people don't think about the meanings of flowers before sending them, but in days gone by when people communicated more through symbols and gestures, flower meanings were extremely significant and conveyed the perfectly appropriate sentiment for each and every occasion.
If you are not familiar with the various flower meanings then do not fear! We at Serenata Flowers have got it covered. Here's our breakdown of the perfect posies to give to every significant female in your life…
Wife
This obviously depends on the reason you are giving your good lady flowers (a token of love, thoughtfulness, as a nice surprise or perhaps for a reason more sheepish and apologetic).
Let's presume you are bestowing blooms on your one and only because you love her; it doesn't take a budding botanist to know that roses are the flowers of love (hence why they are the most sent flowers on Valentine's Day).
There's something about a rose (its beautiful appearance and decadent scent) that make it the most fitting flower to send your true love.
Mum
Did you know that a pink carnation symbolizes the love of a woman, particularly a mother? Or that a rose is also a popular choice to give to mum? According to history, roses were sacred to the Greek goddess Isis who was seen as the ideal mother, but they also have links to the Virgin Mary.
If we're honest though, your mum is going to be thrilled at receiving any kind of bouquet from her kids so you can always pick something which you know is a personal favourite.
Colleague
There are some instances when it is fitting to give a female colleague a bouquet of flowers; perhaps she has just had a baby, maybe she has reached a target or it could be that she is leaving the job.
Be thoughtful and choose a bouquet that comes in a vase so she can display it proudly on her desk. Opt for colours like orange and yellow as orange increases oxygen supply to the brain and stimulates mental activity while yellow is a cheerful and energetic color that will brighten up her office.
First date
You don't want to come on too strong after a first date so perhaps leave the roses until you're one year anniversary and go for something a little more subtle after your first date. An array of sweet peas which symbolizes departure after a good time and gladiolus which implore remembrance are ideal options and look great when arranged together.
---
Serenata Flowers offers a five-star flower delivery service in the UK – take a look at our recent special offers and take advantage of our discount codes to get fresh blooms at unbeatable prices. Free delivery in the UK from Monday to Sunday.
---
Local And International Delivery
Flowers By Occasion And Holiday
Specialized Gift Ideas