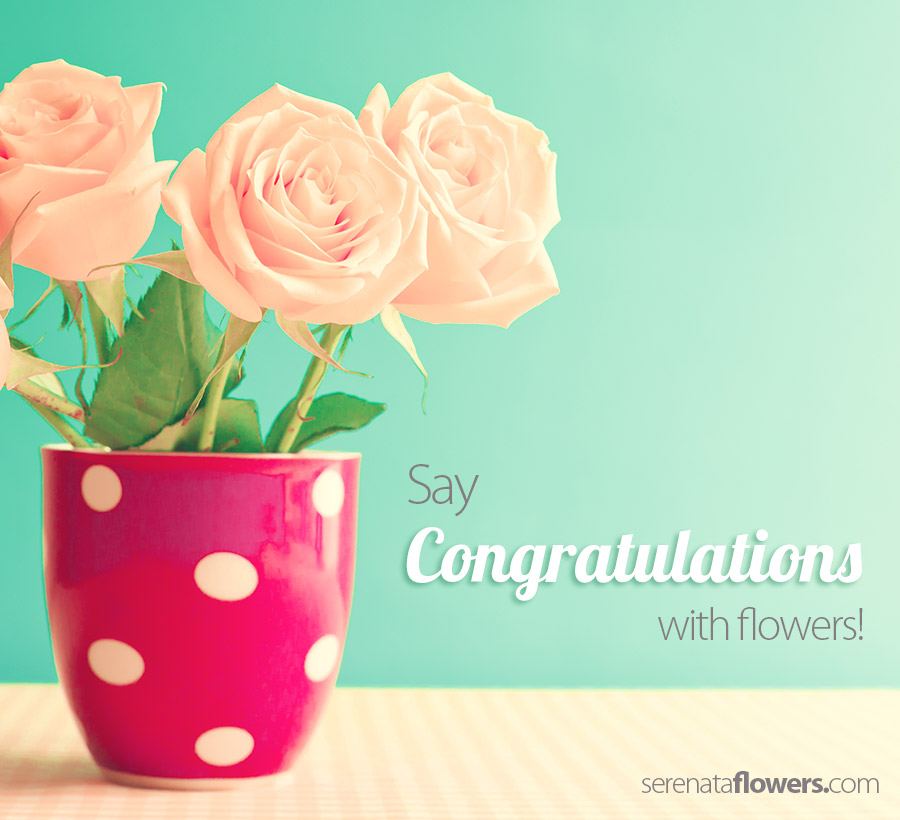 Whether you are congratulating someone on a promotion, a new baby or graduation; flowers are the perfect gifts.
In fact, one of the top five most common reasons people send flowers is to say 'congratulations'.
There are hundreds of tips out there to help you choose the right way to say congratulations.
However, one of the most important aspects to keep in mind is the recipient's favourite colours. By handing him or her a bouquet of their favourite colours, you are demonstrating that you have invested real time and effort into your gift.
Colors
Bright, vibrant colours are a great way to say congratulations to somebody. Brighter colours are normally found in tulips and roses, whilst more subtle colours are common in bluebonnets and lavender flowers.
It is also a good idea to take into consideration the kind of flowers you are looking for; does your friend have a favourite flower? This will narrow your search for colour a great deal and make the whole process a lot easier.
The recipient
Who your flowers are for should also be considered. For example, if your recipient is a lover then red roses stand for love, romance, beauty, and passion and would, therefore, be the ideal congratulations gift. Moreover, daisies and daffodils mean friendship and again are ideal for a congratulations bouquet.
Are you still indecisive?
If you are still indecisive about what kind of flowers and colours to choose, ensure that you have a mixture of bright colours and different types of flowers.
The use of exotic flowers would also make the bouquet a little different and unique.
Arranging your flowers
The arrangement of flowers within a bouquet is vital to how they appear to your recipient. It is also a good idea to try and be a little unique with the presentation of them. For example, if you are giving roses; try to put a purple velvet ribbon around them to add a little more color. Also, if you wanted to give the flowers as a gift with a vase, try to match it with the occasion.
Delivery
In some instances, you may not be able to hand deliver your flowers to say congratulations due to distance or other commitments. Therefore, asking your local florist to deliver these for you with a note from yourself can also be a nice touch; SerenataFlowers.com deliver bouquets of flowers for all occasions.
---
Serenata Flowers offers a five-star flower delivery service in the UK – take a look at our recent special offers and take advantage of our discount codes to get fresh blooms at unbeatable prices. Free delivery in the UK from Monday to Sunday.
---
More on Congratulations:
---
Local And International Delivery
Flowers By Occasion And Holiday
Specialized Gift Ideas