Forgetting a birthday right up until the last minute happens to the best of us. From hectic work deadlines to busy social lives, to unplanned getaways – all of these factors can cause a special date to slip our minds. Thankfully there are a number of ways to save forgotten birthdays, meaning you can keep yourself in the good books for a little while longer…
Put reminders in your digital diary
Traditional calendars are less than perfect when it comes to keeping track of birthdays, especially as they require you to pencil in important dates by hand! You also need to check the calendar on a daily basis to ensure you don't miss anything, and this can be difficult, especially if you're away or traveling a lot. Adding reminders, complete with several prompts, to your phone or email is a much better initiative, and is far more effective. You can set a prompt as far in advance as you desire, reminding you to send a card or present to a special someone in plenty of time – removing the need for any last-minute panic.
Take advantage of gift suppliers who offer next day delivery
You could always say Happy Birthday with flowers, as such a gift is guaranteed to make someone's special day last long past sunset. Birthdays come once a year, so take the opportunity to spoil someone with a beautiful birthday bouquet.
A number of online florists and gift suppliers offer next day delivery on a variety of goods, including beautiful bouquets, handcrafted chocolates, and fine wines. All make great birthday presents, particularly if you've forgotten to send a birthday gift in advance. Online florists such as Serenata Flowers allow you to place an order as late at 10pm for next day delivery.
Birthday blooms available for next day delivery
With an array of blooms to pick from for next day delivery, you should be able to find something that matches the recipient's tastes, the décor of their home, or that is their favorite color. Some of the options available include:
Perfect Pinks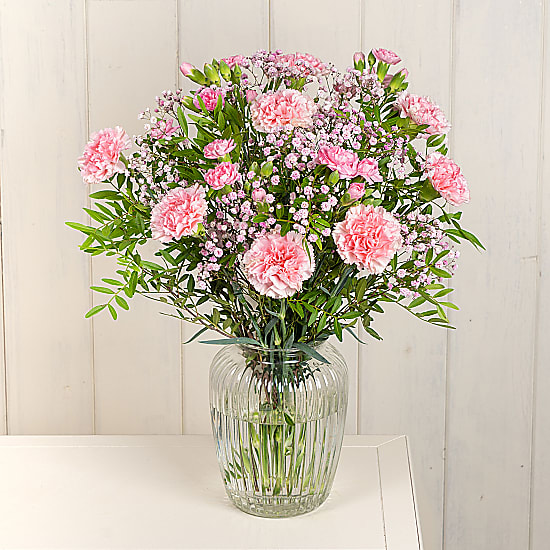 Dusky pink blooms in the shape of lily flowers, classic roses, frilly carnations, delicate alstroemeria, and sweet pink gypsophila can create a serene display of effortless elegance.
Winter Skies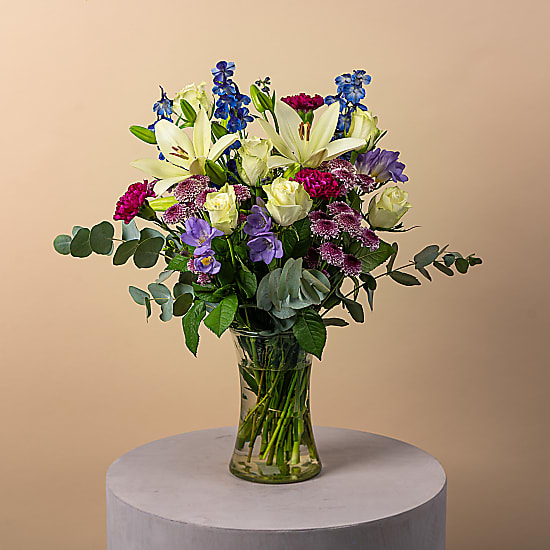 Add an instant injection of energy to the home with a glorious bouquet brimming with wonderful winter hues.
Aztec Sun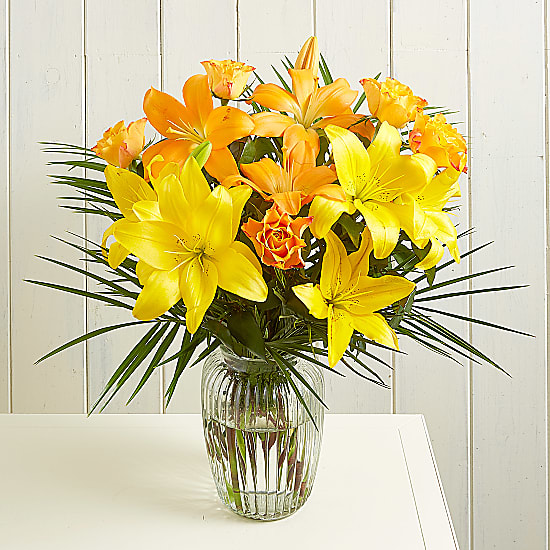 Golden sunset tones create a cheerful birthday bouquet with hues guaranteed to brighten up anyone's day.
Twilight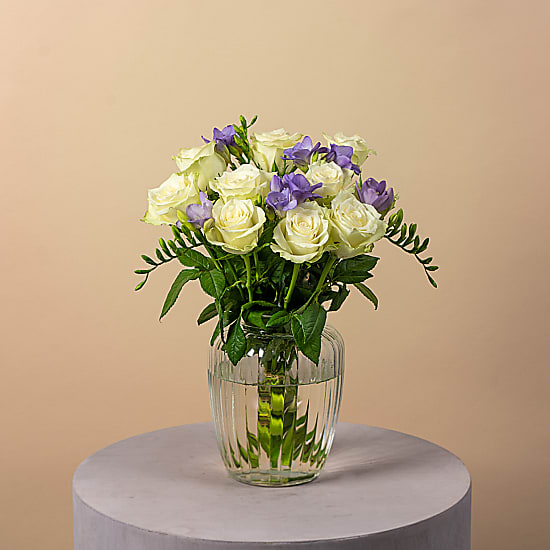 Silvery starlight shades of lavender freesia perfectly contrast the petals of white roses. Another great option for a special birthday gift.
Same day delivery
As well as next day delivery, same day delivery is a great way to save forgotten birthdays – providing you order by a certain time. Sending a bouquet of blooms to a special someone on their special day is guaranteed to provoke a smile! Simply select from the same day delivery range, order before 3pm, and voila – forgotten birthday fixed! Serenata Flowers have a number of same-day delivery options to choose from including:
English Hedgerow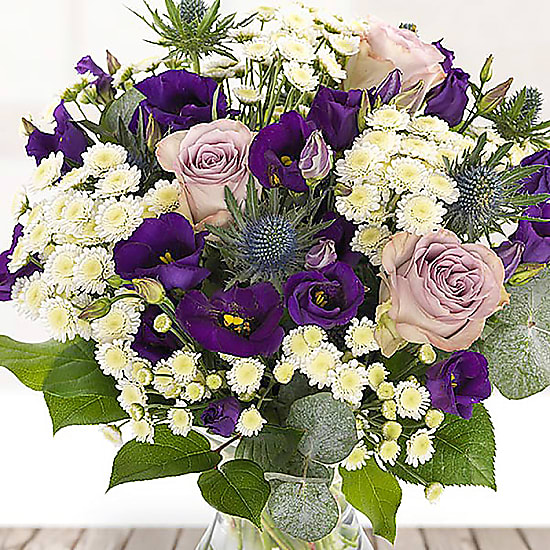 A bouquet created using the finest and freshest lilac, purple and white stems. The flowers are hand-picked and hand-crafted to create a special birthday gift.
Strawberry Crush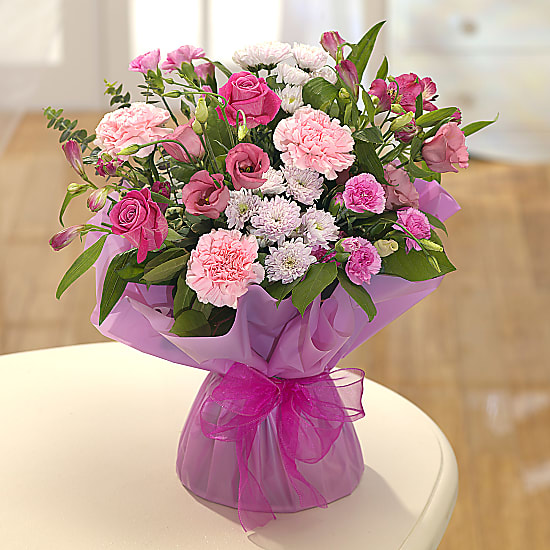 A combination of bold and soft shades, including pastel hues and rich pink flowers in the shape of roses, carnations, and lisianthus.
White potted orchid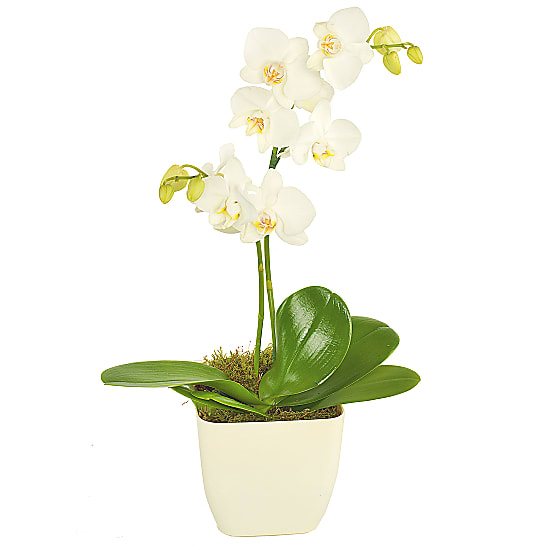 A great present to choose if you're looking for a gift that will keep on giving. Nothing says class and elegance more than a white Orchid plant delivered directly to the recipient's door in a matching pot.
Pay the birthday girl or boy a visit
If you really have run out of time, pay the birthday girl or boy a visit. You can easily conger up a birthday breakfast, lunch or dinner on their special day, and all that is required is your time and a little culinary skill.
Get creative
If you're trying to stick to a budget or don't have time to place a gift order, get creative and make your own. You may wish to bake a birthday cake, try your hand at creating a cute card, make a photo book filled with fun memories or get artsy with handmade jewelry. Whether you send a handmade gift to a loved one or deliver it directly to their door yourself, it's the thought that counts and this is a sure-fire way to put a smile on the birthday boy or girl's face.
Send a belated birthday gift
A late gift is better than no gift at all. It still shows your nearest and dearest you're thinking of them, even if the present arrives a little post their birthday. Add a note or card to explain why the gift didn't arrive on time and pick something you know they'll love, such as a floral arrangement, a taste-tantalizing food hamper filled with delectable treats, a wine gift set or a personalized card complete with an equally personal note. Visit SerenataFlowers.com for more gift ideas.