Proposing on Valentine's Day is always a good idea.
Whether you choose to go all out or keep it low key, there are a number of ways to pop the question…and not all of them have to cost the earth!
Read on to discover a few of our favorite proposal ideas, that might provide a little inspiration if you're on the verge of popping one of life's biggest questions…
1. Old Memories
Do you have a great story of how the two of you met?
Returning to your favorite spot not only proves you remember the exact moment you crossed paths, it's a great way to make the relationship come full circle.
Whether you take a picnic, write the words in the sand of your favorite bay or carve your names into a tree, there are a number of ways to celebrate your love for one and other.
You can even return to the same spot every year to celebrate your anniversary.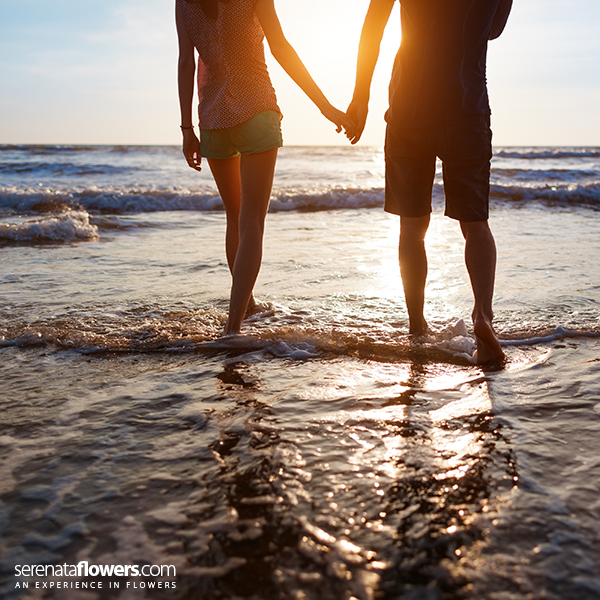 2. Movie Style
If you're both fans of the movies…make a video and pop the question in front of the entire theatre!
It's certainly something she'll never expect and something she'll remember forever.
If you prefer to keep it personal, hire the theatre out and invite only your nearest and dearest.
Providing she says yes, you can combine both the proposal with the engagement party…just make sure she's wearing one of her favourite dresses before you leave the house!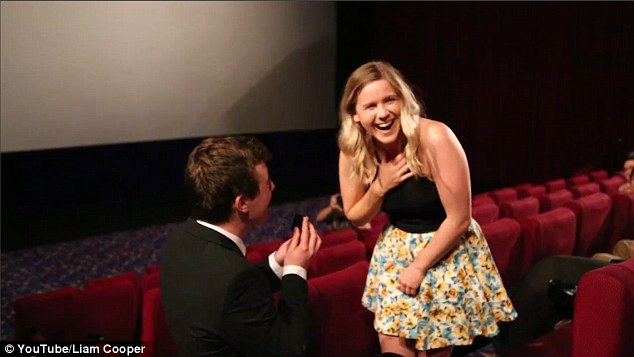 3. Simple and Beautiful
A proposal doesn't have to cost the earth, and a simple, carefully planned, romantic proposal is sometimes all you need.
Set up an arrangement of candles in the living room, invite your other half over for a romantic dinner (preferably her favorite dish) and spell out the words "Will You Marry Me?" in rose petals.
Low-key proposals have just as much effect as over-the-top escapades if timed right.
4. Use local Icons
Take a trip to one of Newcastle's most iconic and visually stunning venues – the Baltic.
With its open space and astounding views, what's not to love?
Wait until night and pop the question to a backdrop of colorful lights and an impressive skyline.
If this location is too far afield, choose somewhere with an equally impressive backdrop…preferably one of her favorite cities!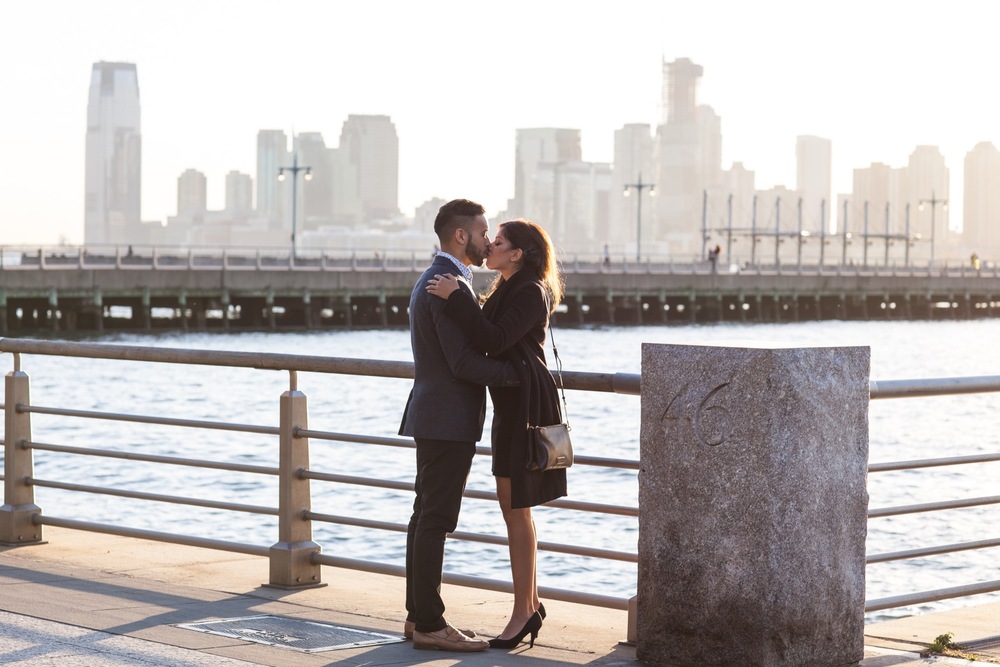 5. Make it an Adventure
Organize a scavenger hunt and get your loved one to work for the ring.
This is both a fun and creative way to propose and one that will allow you to venture to all of your favorite places together.
Of course, you'll have to end this little adventure down on one knee!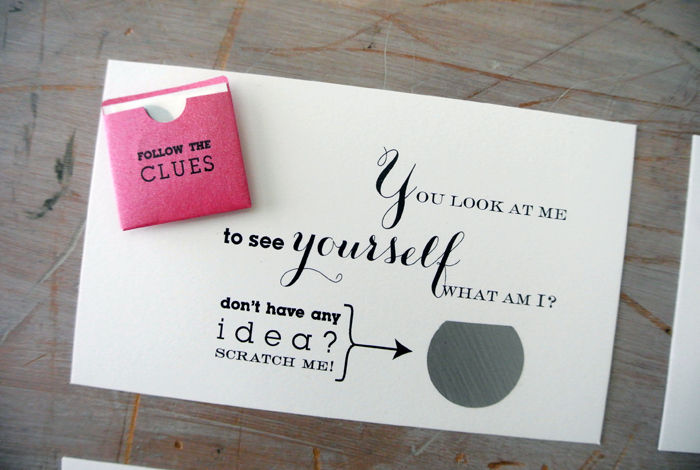 6. Go Abroad
Paris, the city of love, never fails to impress your true love.
However, in order to plan an extraordinary and unforgettable experience, you'll need to do your research. From visiting the Sacre Coeur at sunset to journeying to the very top of the Eiffel Tower, to planning a picnic at Vert Galant on the Ile de la Cite, there are plenty of romantic gems to choose from in the city.
If you need a little help planning your proposal, you'll be pleased to know there are a number of companies willing to help you to pick the perfect location in the city of love too.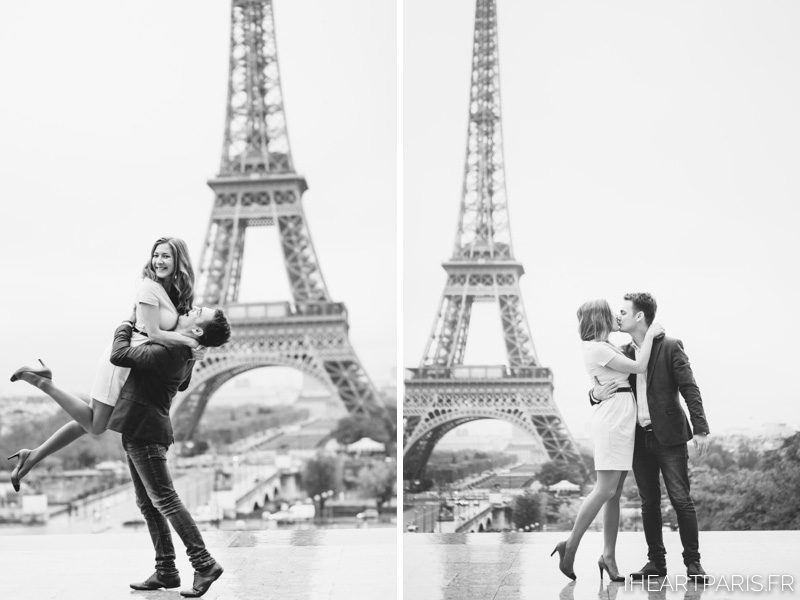 7. Sky Message
Looking for a more unusual way to propose? Write your marriage message in the sky!
Take your loved one to a romantic bay or hidden spot – just make sure she's looking up at the right time!
Watching her face as the words 'will you marry me?' form in front of her eyes is something you'll both never forget!
This is certainly an idea suited to the romantic at heart. However, it's also one that creates a great deal of organization, perfect weather conditions and the perfect location!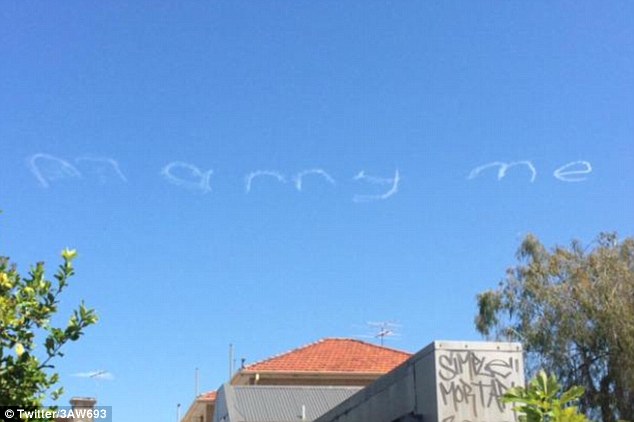 Popping the question is never easy.
Just remember you don't need dancers, singers, limos, helicopters, guitarists, flowers, mariachi bands, and jugglers to make your proposal a success – a couple of 'big' surprises and a little careful planning can all help to ensure she says yes!
Do you have any other brilliant proposal ideas that can help the true romantic to pop the question?
We'd love to hear them if you do…