Times have changed: plants are no longer solely for women, but for men too!
However, when it comes to plants, men aren't exactly well known for their reputation as green thumbs so you should keep this in mind when you're choosing a plant gift for your male recipient.
There's no doubt about it that plants are fantastic when it comes to boosting home decor and feng shui – not to mention the air quality.
And believe it or not, not all plants require copious amounts of TLC, there are in fact a few that can cope with a little-unintended neglect from time to time.
So, to help you choose the perfect plant gift for your man-friend, we've chosen the very best plants that just about anyone can care for and enjoy.
Plant Gifts for Men
The Snake Plant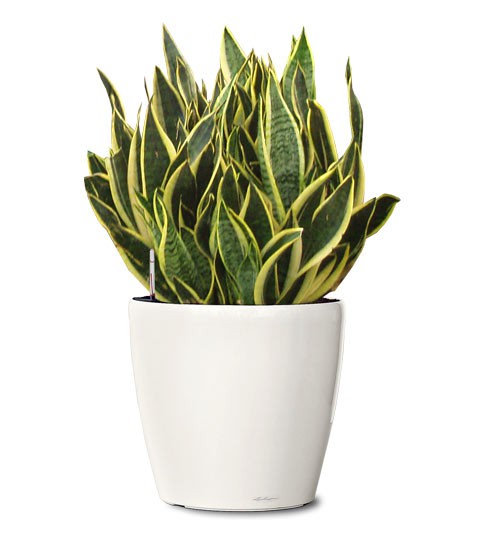 If a prize was available for the most tolerant plant, the Snake Plant, also known as the Sansevieria, would most definitely win. Caring for the Snake Plant is extremely easy.
In fact, they can be neglected for weeks on end yet still look fresh and beautiful.
With their strappy leaves and architectural shape, they have the ability to survive low levels of sunlight, drought, and even insect issues.
Any bachelor would lap up this plant, especially as it's believed that the Snake Plant actually keeps the air inside the home clean by removing the toxins – in short, representing the perfect houseplant.
When it comes to growing a Snake Plant, everything is quite straight forward.
However, the most important thing to keep in mind is to remember that they rot easily, so it's vital to ensure that draining soil is always used.
The Ponytail Palm Tree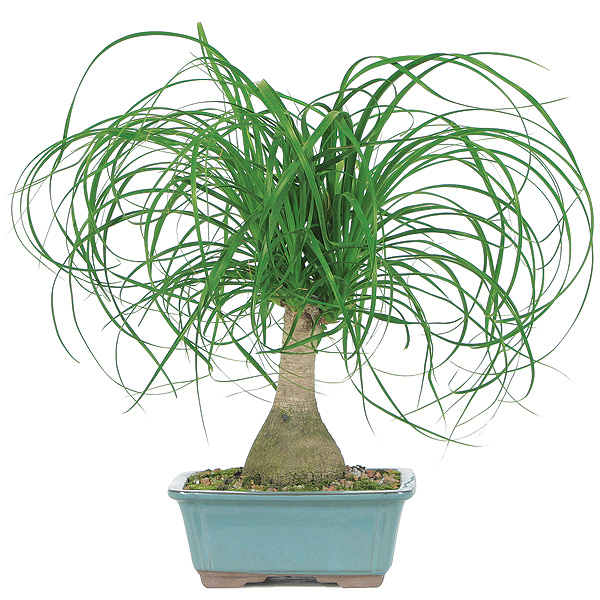 Over the past few years, the Ponytail Palm Tree has become a popular houseplant for men and it's easy to see why.
With its sleek bulb-shaped trunk and long leaves, it's definitely something to behold.
Couple this with the fact it's simple to look after, and you've got the perfect house plant.
Growing this plant couldn't be easier, while technically it requires large amounts of sunlight, because it's such a forgiving plant it'll be okay if it only has this half of the time.
In fact, you could even keep it in low-levels of light most of the time and find it's perfectly happy.
As long as you place this plant outside during the warm summer months, there's no reason it won't continue to flourish.
The Jade Plant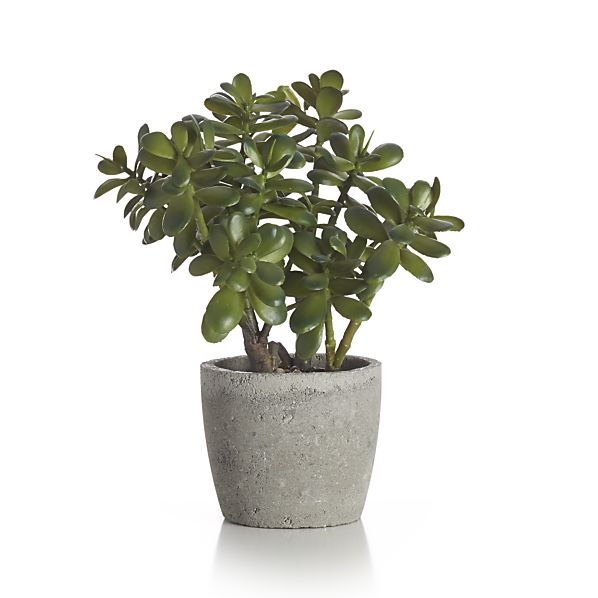 Easy to care for and simple to grow, the Jade Plant is often placed in the home and the office because not only does it look great, but it takes little to no maintenance to thrive.
Many consider this plant a symbol of good luck but more than that they're the perfect plant for just about any man.
The most important things this plant requires is plenty of water and light.
The only thing any Jade Plant owner needs to know is that it must be watered regularly and properly.
Never leave this plant to completely dry out as the roots can rot and the plant will die pretty instantly.
The Yucca Plant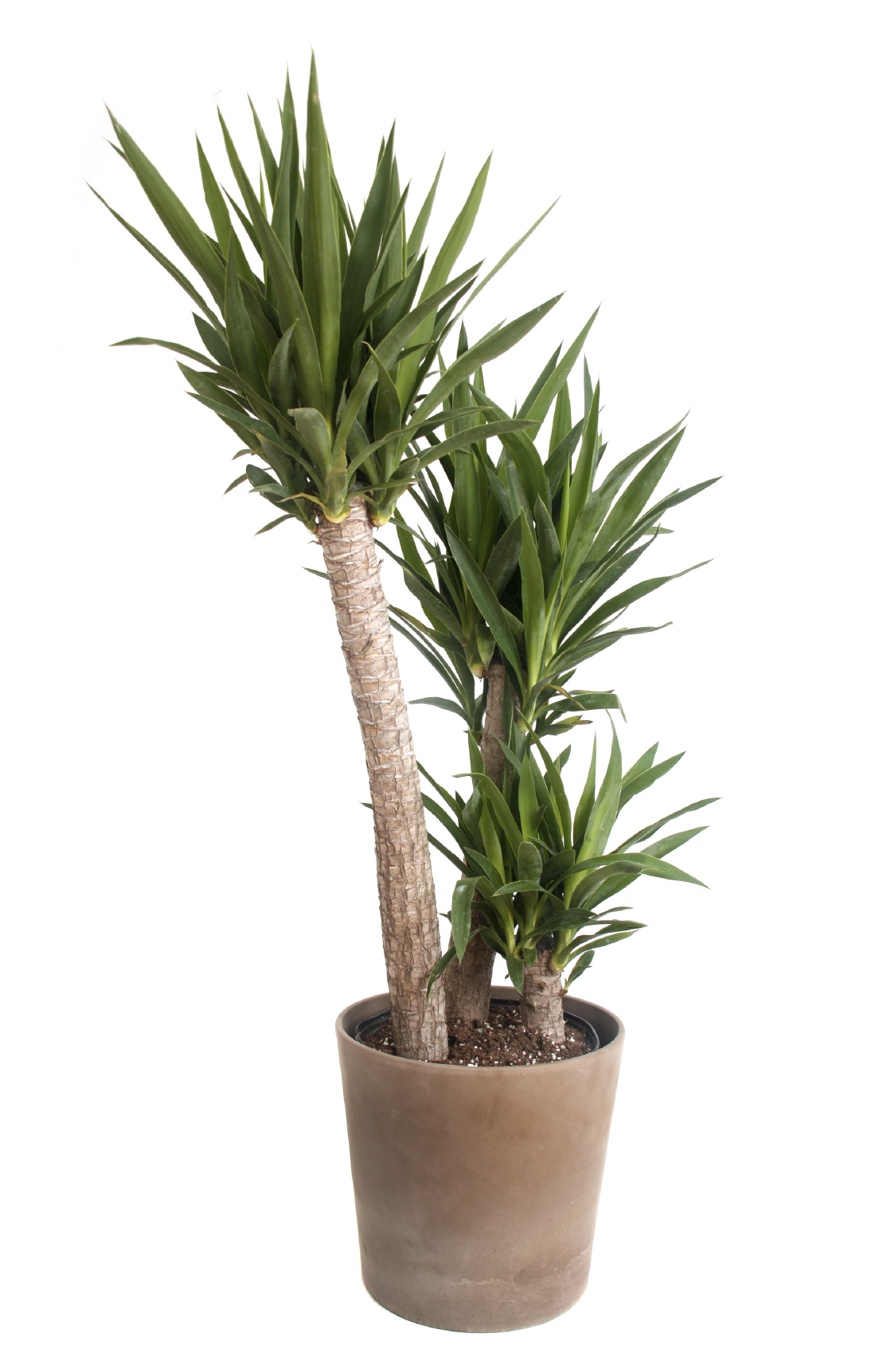 For men who just love a bit of interior design, the Yucca Plant is just for them.
Fantastic for creating the ultimate focal point and adding to an internal display, this plant is just what any bachelor needs.
With more than 20 species of the Yucca Plant on the Earth, the color of their leaves can differ.
However, no matter their color, once they are placed in a sunny to partly shaded location indoors, they are pretty easy to care for.
It should be carefully considered where the Yucca Plant will live though, simply because it does require a small amount of direct sunlight to keep its leaf color in tip-top condition.
The Bonsai Tree
No man should have his own place without a Bonsai Tree to complete the décor!
Traditionally outdoor plants, they have now been cultivated to be inside and are regarded as pot plants and as a result, grow well inside our homes.
The best thing about this gorgeous plant is that it's easy to look after and does most of the maintenance for itself.
The only thing that is recommended is that a special potting mix is used when being planted and it is watered regularly.
This plant should also be given plenty of space to grow to ensure the nutrients aren't taken out of the soil too quickly.
So why not choose one of these five plants as a gift for your male friend and watch him become a master of all things leafy.