Peony season is almost upon us! From the months of April to June we get to welcome these beautiful blooms into our British gardens. Coral peonies are the first to arrive, shortly followed by traditional pink peonies in the early summer.
What's not to love about this beautiful cloud-like bloom? Keep reading to learn more about this prevalent summertime flower…
The history of the peony flower
There are numerous tales in existence as to how the peony bloom first got its name. One such tale suggests the name originates from the Greek word Paeon. Paeon was the physician of the gods in Greek mythology.
Having extracted a liquid from a peonies root, which cured Pluto, Paeon was said to have angered Asclepius, the god of medicine and healing – and also his tutor. In order to protect Paeon from Asclepius, Zeus, turned Paeon into a beautiful flower.
Another Greek myth surrounds a nymph named Paeonia. Having attracted the attention of Apollo, it is said that Aphrodite turned Paeonia into the plant we know today out of spite and jealousy.
In the gardens of China, Peonies are said to date back to 1000BC. By the eighth century, they were introduced to Japan, which is now a major supplier of the peony.
In the Eastern world, instead of being used for their aesthetic appeal, peonies were mainly used for their medicinal properties. Both the seeds and roots were often used to treat the likes asthma and headaches and to relieve pain associated with childbirth.
It wasn't until the 1800s that peonies were first introduced to Europe, having been discovered by the explorers of the period. Their beauty caught the attention of Impressionist painters, including Manet and Renoir, who include the blooms in a number of their works.
Today, they're one of the most prevalent flowers in existence and are used in a variety of ornamental gardens, as well as in bouquets and floral arrangements.
Peony facts
Find out more about this prevalent bloom and discover why you might want to add peonies to your home or garden space. They require minimum care when grown outdoors and should be planted in sunny spots that aren't overly exposed to high winds. You may want to add them to borders or to hanging baskets.
Most of today's peony plants come in the shape of hybrids of the native true varieties.
It is thought that peonies have been on Earth for more than 4,000 years!
All in all, there are around 40 peony species, all of which originate from Europe, Asia, and North America.
In terms of height, peony blooms can grow up to 25 cm in diameter.
They're available in every hue imaginable – apart from blue – and are bowl-shaped in style.
These blooms flower from late spring to early summer.
Peonies have the natural ability to perform self-pollination.
Sweetened petals and partially cooked peonies are consumed in China as desserts. Fresh petals can also be added to salads or used as a garnish in cocktails.
The peony is one of the most prevalent blooms for use in summer wedding bouquets and is also the official 12th wedding anniversary flower.
The peony, as a perennial, can live for up to 100 years when cared for correctly and cultivated under optimal conditions.
This bloom is one of the world's most adored perennials. Few blooms boast petals as delicate and rich in texture as the peony. They also offer a stunning fragrance and promise to add an instant injection of hue to the home or garden, when placed in a bouquet or when planted on a border.
As well as being extremely aesthetically pleasing, these blooms are in fact extremely low-maintenance, yet have the ability to last for lengthy periods.
Different hues represent different emotions
If you intend to gift a beautiful bouquet of peonies to a loved one, it's important to research what the hues mean. Each individual colour stands for something different.
White peony blooms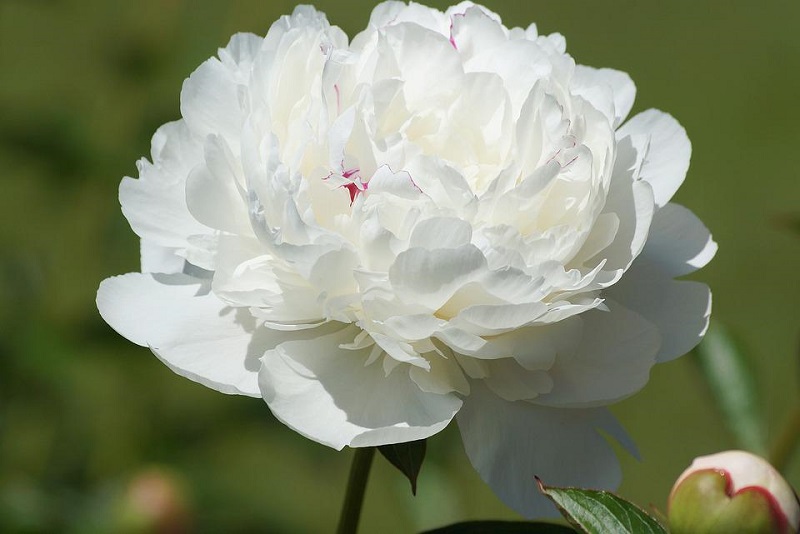 Subtly elegant, timeless, and incredibly sophisticated, the white peony boasts a reserved appeal. It exudes romance, whilst injecting any room in the home with a crisp, airy, beach-like aura. This bloom denotes feelings of enduring beauty and is unmatched for its regal appearance.
Light pink peony blooms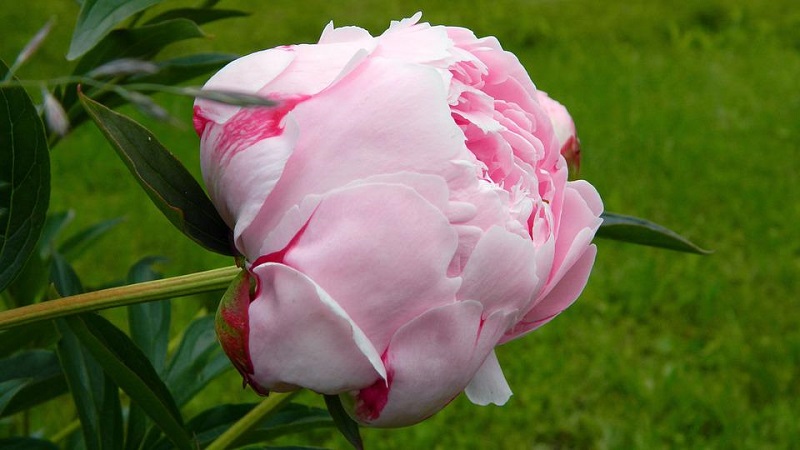 One of the most prevalent peony hues is light pink. Subtle and pale in style, blush tones are often associated with luck, romance, and prosperity. They're equally suited to Valentine's Day gifts and anniversary celebrations.
Hot pink peony blooms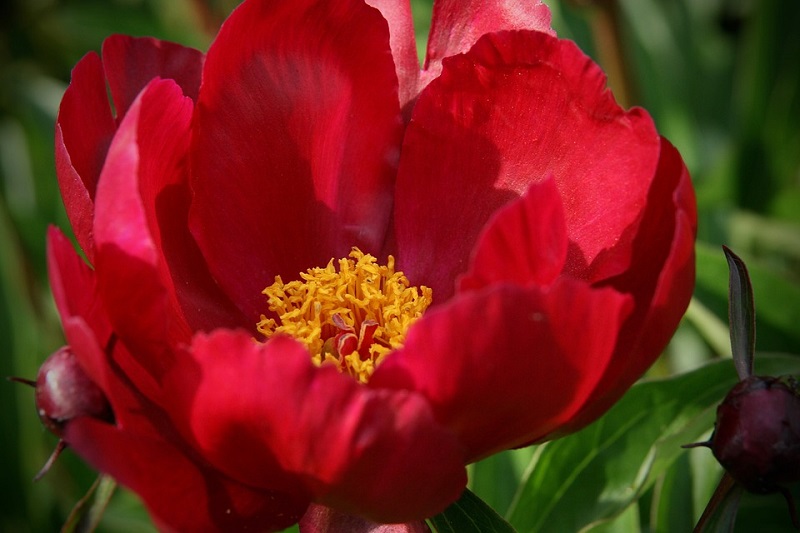 Hot pink peonies are eye-catching, bold, and passionate in style. This intense hue conveys passion and drama in a single look. This is why this colour is often associated with feelings of deep appreciation, allure, and attraction. Pink peonies are also symbolic of joy, radiance, happiness, and romance, thanks to their uplifting shades.