Hampers are a great gift for all of the family.
They're available in a range of sizes, styles , and qualities. From meat hampers to fruit hampers, to hampers brimming with sweet treats and organic beauty goods – there is something to suit every persona.
With so many of us trying to stay healthy in this day and age, organic produce is high on the agenda. Local and farm produce is a big business and as such, it's no longer a chore to find moreish (yet healthy) organic hampers. In fact, some even prefer them – especially when the treats are just as yummy!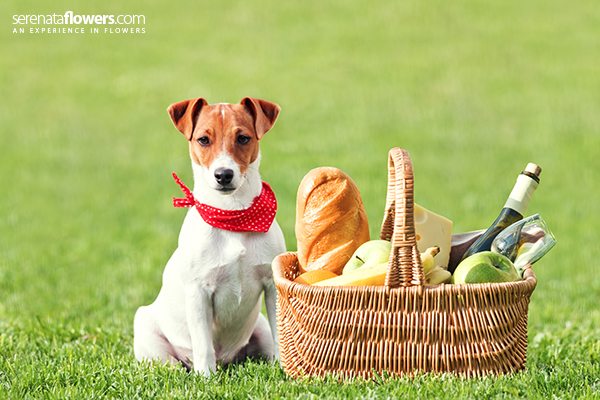 What will I expect to find in an organic hamper?
Christmas is the time to eat and drink as much as our bodies will allow, however, this doesn't mean you have to dine on foods that affect your health. An organic hamper is a great choice for those who wish to indulge in home-cooked and local produce and this doesn't mean sacrificing your usual treats – it simply means replacing the bad stuff with an abundance of pantry items, superfoods, vegan bath products, cured meats, cheeses, oat biscuits, organic wine and delectable treats – all of which are grown and created without the use of pesticides, chemicals, genetically modified organisms, and growth hormones. The products found in organic hampers guarantee great taste and the highest seasonal standards.
Vegetables and Fruit
Obtaining organic fruits and vegetables is one of the easiest ways to avoid digesting pesticides, antibiotic residues and innately modified foods. When we eat organic produce, our pesticide exposure levels drop dramatically. Organic is also much better for our skin, our hair, our overall health, and the environment.
Meat
Organic meats come from animals that have been allowed to roam free and have been raised on organically grown grass or feed. Unlike none organic animals, they're not given growth hormones to speed up their development.
What to watch for when buying organic hampers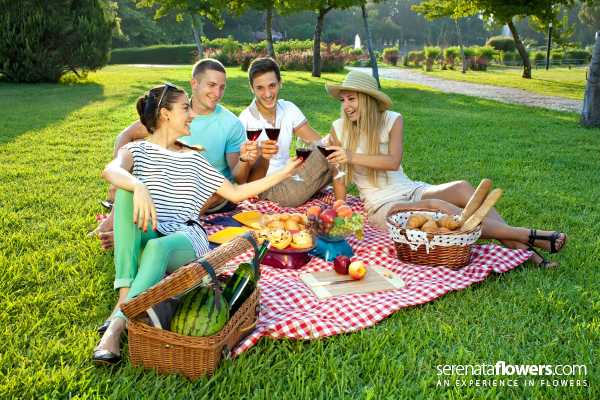 They say wholesome food – enjoyed slowly – is the key to a good life, which is why buying organic produce is so important. You are what you eat after all, and putting chemicals into our bodies surely isn't helping us to stay healthy. Today, more and more of us are aware of the undesirables that go into our food, which is one of the reasons organics hampers are becoming so popular.
Organic foods, such as those found in organic hampers, are deemed a better choice for both the environment and your health. Why? Because they're not exposed to any nasties, nor are they made from ingredients our body is unable to digest. However, not all products are 100% organic and choosing pure food can become a little complicated if you're unsure of what to look for. This is when doing your homework is a must!
How do I know if the products are legit?
If you want to know that what you are buying is 100% sustainable sourced and an all round organic product, you need to look for the USDA green-and-white "certified organic" symbol. This is marked on everything from canned items to fresh and frozen options. The majority of organic products have a code on them that begins with a 9.
From the beginning to the end
A number of organic hampers house various loose-leaf teas, freshly pressed cold juices, and almond milk coffees, as it's not just food that is grown organically. They also often come in a recycled basket or box, which once empty can be reused time and time again.
Something different
Organic hampers aren't solely limited to food and drink alone and a number of today's beauty products are also marked organic – with more and more companies choosing to produce items that are chemical and paraben free and most importantly, aren't tested on animals. Natural oils, perfume-free face creams, and idyllic body butter are just a few of the items you may find in an organic beauty hamper.
Regardless of whether you choose an organic hamper brimming with homemade jams, locally sourced produce, fresh farm eggs, deli meats, and organic chocolates, or a hamper brimming with health beneficial beauty products, there is certainly something for everyone. There are even versions available with fresh fruit smoothies, detox teas and 100% raw chocolate – these hampers are great post-Christmas when everyone is feeling a little like they may have over indulged! On top of this, gluten-free and vegan organic hampers are also becoming more prevalent, and feature products suited to certain dietary requirements.
With such an array of options, you may find it hard to pick just one organic hamper that you like. Of course, when you opt to create your own, you can pack it full of any number of organic products to really surprise the person you intend to gift.
More about hampers: