Adding a little greenery to the office environment not only looks aesthetically pleasing; it's a proven way to boost productivity.
From wellness benefits to air purifying advantages, there are a number of reasons why you should invest in an office plant.
Best Office Plants to Boost Productivity
Here we've listed some of the best plants to place in the work environment…
The Spider Plant
This particular specie of plant is an ideal option for offices with plentiful shelves. Simply pop this low maintenance plant into a hanging basket, close to a window, and enjoy its many benefits. The Spider Plant enjoys partial sun – this is worth bearing in mind when deciding where to place the plant. However, it also thrives in shade, which makes it an even better option for a windowless office or a small cubicle.
The Spider Plant boasts numerous benefits including the ability to improve indoor air quality. It's also able to help reduce stress at work, making it an asset in fast-paced office environments.
Research suggests this plant specie is among one of the top choices when it comes to removing VOCs (volatile organic compounds) and other unwanted pollutants from the air. Air-cleansing plants are able to decrease particulate matter (which is also know as dust) and increase relative humidity. Because of this, it's renowned for its stress-reducing properties and common allergy-eliminating assets.
As indoor air pollution is a major problem in a number of offices today, investing in a variety of plants, particularly Spider plants, is one surefire way to decrease pollution in the office, which in turn makes the work environment a much better place to spend the day.
How to care for your plant
If you wish to embrace the Spider Plant's many benefits, you must take good care of it. Although an almost maintenance-free specie, it does need a little TLC every now and again. Begin by planting your new green friend in a pot that is big enough to leave the plant room to grow. It's important to plant the Spider Plant in a rich potting soil, which is available from all good garden centres. Once the plant is safely in its new home, it needs little more than a highly fluorescent light to get by. If you travel for work a great deal, you can guarantee the Spider Plant will still be standing on your return. Signs your plant isn't happy include lackluster, brown and droopy leaves. If you notice this, move the plant into the sunshine for a few days.
Philodendron
Asides from being extremely good for your health, this lush green shrub is also said to be impossible to kill. It frees indoor air of excess carbon monoxide and VOCs – all of which can be harmful to human health. In fact, VOCs are often the cause of drowsiness and headaches – two factors that definitely don't help with a heavy workload. Research suggests this exact specie is proven to boost productivity as a result.
How to care for your plant
Choose a size-appropriate pot or hanging basket (depending on where you choose to place your plant) and fill it with rich, loose potting soil. Water about two times every week in order to keep the soil moist and the plant in tiptop condition.
The Peace Lily
This picture perfect plant makes a great centrepiece and is the perfect office companion.
Regardless of whether you place it next to a window or in the middle of the office, it promises to thrive in all environments. It's also, according to NASA, one of the best plants to buy into if you wish to improve air quality. This specie is said to remove more harmful VOCs from the air than any other plant in existence.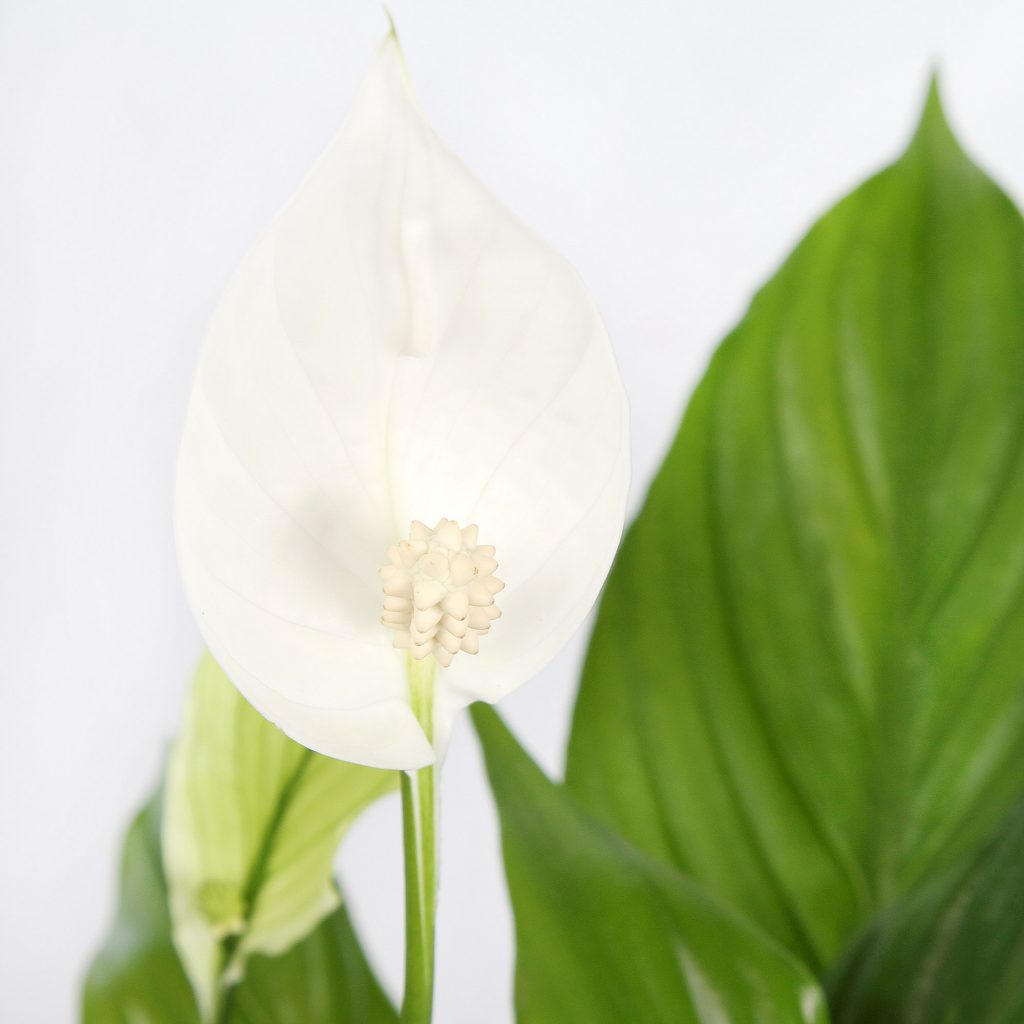 How to care for your plant
Choose a pot with good drainage and ample space. Place the Peace Lily in rich, healthy potting soil and water every few days or when necessary. If you allow the soil to dry out, you'll notice a lack of leaves and flowers.
Golden Pothos
Another favourite of NASA's, the Golden Pothos is a must for the work environment. This eye-catching office plant will remove up to 73% of VOCs from the air. It's especially useful in sealed chambers and as such, makes an ideal option for a smaller office.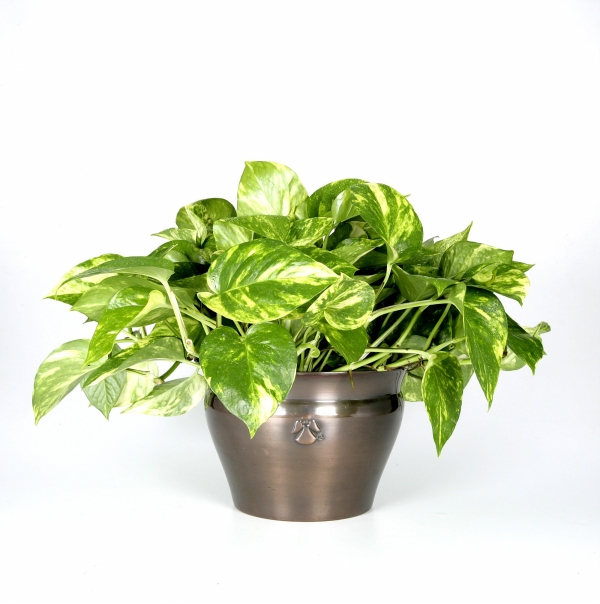 How to care for your plant
Choose a pot that is bigger than the plant and fill with rich potting soil. There is no need to repot the plant as it grows and thrives when slightly root bound. You should also keep the soil a little on the dry side.
Lemon Balm
Another great when it comes to office plants is Lemon Balm. This sweet smelling specie will act as a ray of light in the office environment. It thrives in both full sunlight and shade, meaning you can place it wherever you desire. Asides from improving your wellness, this particular specie is also renowned for its mood boosting properties, which makes it an ideal addition to an office.
How to care for your plant
Choose a pot with good drainage and a vessel that allows for enough room for your office plant to grow. Although the plant enjoys all lighting conditions, it must be kept moist! If you're extremely busy, make sure you set a reminder in your calendar to water your Lemon Balm plant each and every day!
---
Local And International Delivery
Flowers By Occasion And Holiday
Specialized Gift Ideas