New Year Weddings: The perfect floral arrangement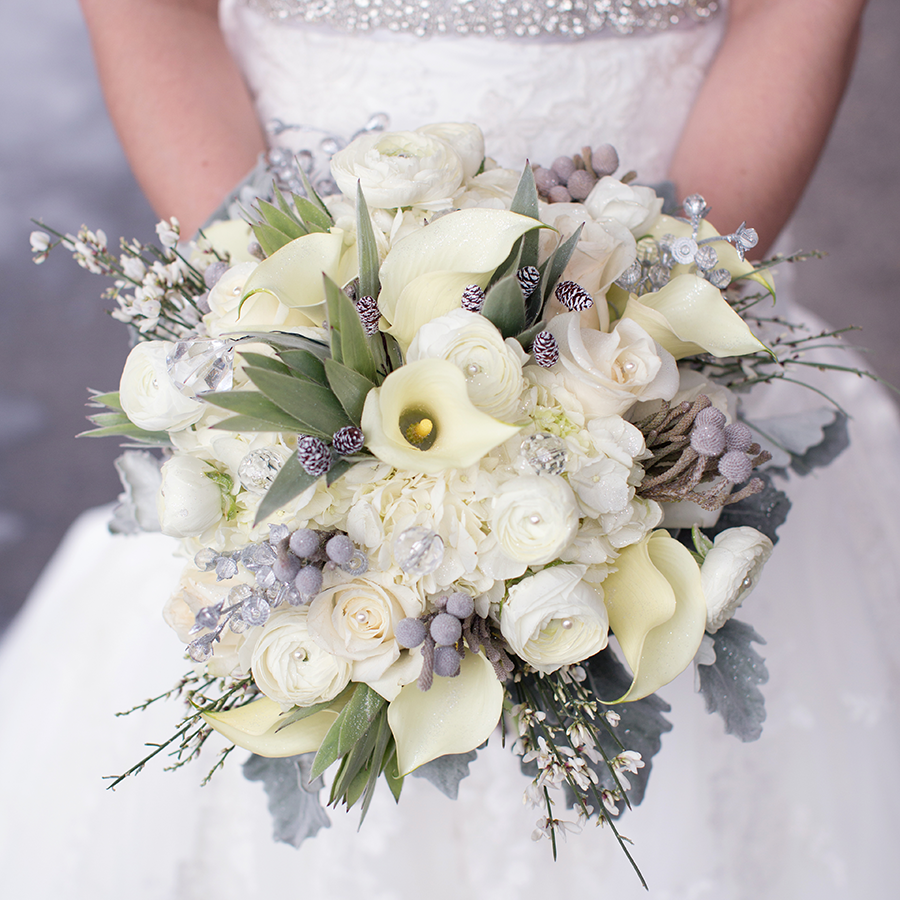 New Year is a wonderful time to get married.
Everyone is in festive spirits, families are coming together and it's all about celebrating our hopes for the future, welcoming change and embracing the next chapter of our lives.
Flowers are a key feature of any wedding, but with the special atmosphere surrounding this unique time of year, you can really make the most of your floral arrangements by capturing its essence of celebration and vitality.
Whether your big day is falling around the New Year period or you plan to say your vows as the clock strikes 12, here are some ideas for your New Year flower choices:
New Year's Eve
Getting hitched on the big day itself is becoming a more and more popular choice for couples. It's already the ultimate party – why not make it one no one could possibly forget?
With such an immense backdrop, you can really go to town with your theme and flower arrangements on New Year's Eve. There's nothing holding you back from a colour scheme packed with golds, silvers, festive reds, deep-berries or opulent jewel tones.
Pick out your favourite varieties of flowers in your chosen colours, considering large, bold blooms to reflect the occasion and then mix in some more unusual festive elements that you may not be able pull off under different circumstances – think glitter, champagne corks, sparklers and crystals.
Flowers that are full of life
If you've decided to tie the knot around New Year rather than on an actual day, it's a great opportunity to focus on the joy of new beginnings and fresh starts – and your floral arrangement is the perfect way to mirror this positive outlook.
Many winter flower bouquets and centrepieces are full of whites and creams. These schemes are a beautiful way to take a step back from the richness of Christmas and the glam of New Year's Eve and head towards simplicity and understated chic instead.
Crisp, frost-hued flowers retain a subtle element of wintery charm without the need for reds or golds and reflect the clean slate of a New Year as well as the purity of marriage vows. Add a New Year card to the bouquet of flowers.
For more inspiration, check out Serenata Flowers' great selection of winter flowers and discover their huge range of bouquets for every occasion.