If you're planning to get your mum flowers this Mother's Day, we've put together a helpful guide to reveal what you need to think about.
1. Book in advance
When considering Mother's Day flower delivery, it's important to place orders in plenty of time.
This is after all one of the busiest seasons. If you leave it until the last minute, the recipient may be left disappointed.
However, ordering too far in advance will likely mean the flowers will wilt before the big day.
Certain florists will allow you to place an order in advance, yet still pick a future delivery date. If you wish for the order to get there on time, being organised is key!
2. Choose wisely
Choose a trusted florist. It's important to pick a florist that has been recommended by a friend or family member, or one that boasts great reviews online and by word of mouth.
There are a number of reviews and recommendations available online, written by those who have used one or many of the flower delivery services available today. This is a great way to whittle down the many options and pick a trusted provider.
3. Things to check before confirming your order
When it comes to Mother's Day flower delivery, check your final order before pressing confirm.
Have you selected the right size, style and colour? Is the bouquet in question suited to those you are gifting? For example, will it match their existing décor? Does the order total include delivery cost, and more importantly, does the florist deliver to the recipient's location?
The last thing you want is a phone call a few days post placing your order, stating the florist doesn't deliver outside of the UK, or an email stating an additional delivery charge is required in order to process your order. This will likely delay your order, meaning the recipient is likely to be left disappointed.
4. What will suit the recipient's lifestyle?
If the recipient boasts a hectic work and social life, it's a good idea to choose a florist that offers various delivery time slots. If they work nights, you won't want to wake them up with an early morning delivery service. Similarly, if they're at work all day, a later delivery service would be preferable.
One way to combat this is to send the flowers to the individual's place of work. It's likely they have a receptionist manning the building, who will be able to ensure the safe delivery of the bouquet to the correct recipient.
5. Check the small print
Some online florists showcase bouquets in vases, boxes and baskets on screen. This doesn't always mean the suggested bouquet will arrive with these items, and they're often available at an extra cost. A message will usually pop up as you proceed through the order, asking if you'd like to add additional extras such as a vase, a card or a message.
Other additional extras include the likes of champagne, chocolates, a teddy bear or a hamper.
6. Bouquet or plant?
Although bouquets are beautiful in their own right, they don't last forever. If your Mother has a hectic lifestyle to contend to, why not gift her a plant instead.
The likes of Orchids and apple trees, when cared for correctly, will last for many years – allowing you to gift the special lady in your life with a gift that keeps on giving!
7. Delivery notes
When placing an order over the phone or online, you'll often be given the chance to add a delivery note. This may include tips on how to find the address, which neighbour to leave the bouquet with if the recipient is out, or the best times to deliver. It's always a good idea to add a note for the delivery driver, as this will ensure the safe delivery of your gift. You can also add your own contact details as a backup!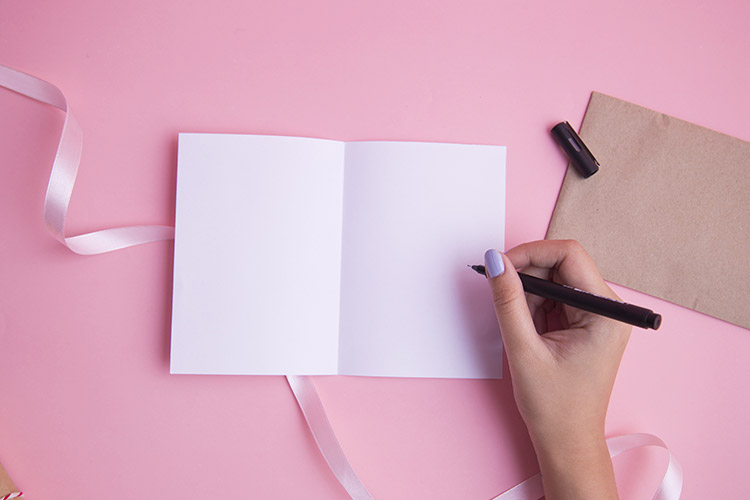 8. Season
When choosing a bouquet of flowers or a plant for your mother this Mothering Sunday, pick wisely! If you intend to order her favourite bloom, it's a good idea to check that this particular specie of flower is in season. If not, you may have to look further afield or order from a specialist florist.
This is likely to bump up the Mother's Day flower delivery cost and also, the gift may take a little longer to arrive. These are all factors to take into consideration prior to ordering flowers online or from a brick and mortar florist.
9. Budget
If you have a particular budget you would like to stick to, be mindful of hidden charges and additional delivery costs.
A number of florists will add a delivery charge onto the order at the end of the confirmation, which can bump up the price! Other florists offer free delivery. It's therefore a good idea to shop around prior to picking a vendor. The last thing you want to do is spend time placing the order, only to realise the final cost is above your budget.
10. Be wary of next day delivery cut off times
If you wish to opt for a florist offering next day delivery, it's a good idea to check the cut-off time before placing your order.
More often than not, you will have to have placed the order by 12 midday to secure next day delivery. Always read the small print before going through to the payment screen. It's also worth checking what methods of payment the florist in question accepts. The majority of today's online and brick and mortar stores will accept all major credit cards, whilst smaller brands may only accept the likes of PayPal or debit cards. If you want to pay in a certain way, check this information in advance.
Find the latest flowers discount code!
Read more about Mother's Day: