It's never been easier to buy Mother's Day flowers online, which means you have no excuse not to send the main lady in your life a lovely bouquet of bold and bright blooms on this special day. This year, Mother's Day 2020 falls on Sunday 22 March; even though it's a little way off, it's never too early to start considering gifts for your mum, including beautiful bouquets, pretty flower baskets, hardy plants and more.
Just remember the number one rule – get your order in early to ensure your chosen Mother's Day bouquet is delivered on time and to the right location, be this to her home or work address. Whether you're looking to treat your mum to a premium bouquet, or you're searching for the most unique Mother's Day flowers available, there is a bouquet style, size and shade to suit all, as well as a range of delivery options too.
What to consider when sending flowers by post
Flower delivery services have blossomed in recent years, with a huge array of plants available. Online florists not only offer a wide selection of bouquets for all occasions, including Mother's Day, but they also offer the likes of same and next day delivery on certain products and even those particularly suited to Mothering Sunday.
When ordering from an online florist, you do not need to worry about how to package the product yourself, nor when to send it. The only factors you need to take into consideration are the hue, style and ensuring you order the bouquet before the cut-off date for Mother's Day.
Add a little something extra
The best Mother's Day flower delivery offerings don't just send blooms by post, as you'll be able to select from an array of other add-ons in the shape of wine sets, bottles of champagne, artisan chocolates, cuddly toys, decadent hampers and more, meaning there really is something to suit all tastes. It's also a great way to ensure that your mum remembers the upcoming Mother's Day for a while to come.
Order in plenty of time
Certain bouquets may offer same-day delivery, whilst others may take two days to make it to your mum's door – keep this in mind when ordering for a particular occasion such as Mother's Day. It's also a good idea to check the cut-off time for same and next day delivery as you often have to order before a certain time to ensure the blooms are delivered on the day you need.
Choosing a bouquet that allows for this is perfectly suited to those who live further afield and for those who leave buying presents to the very last minute.
Pick her favorite bloom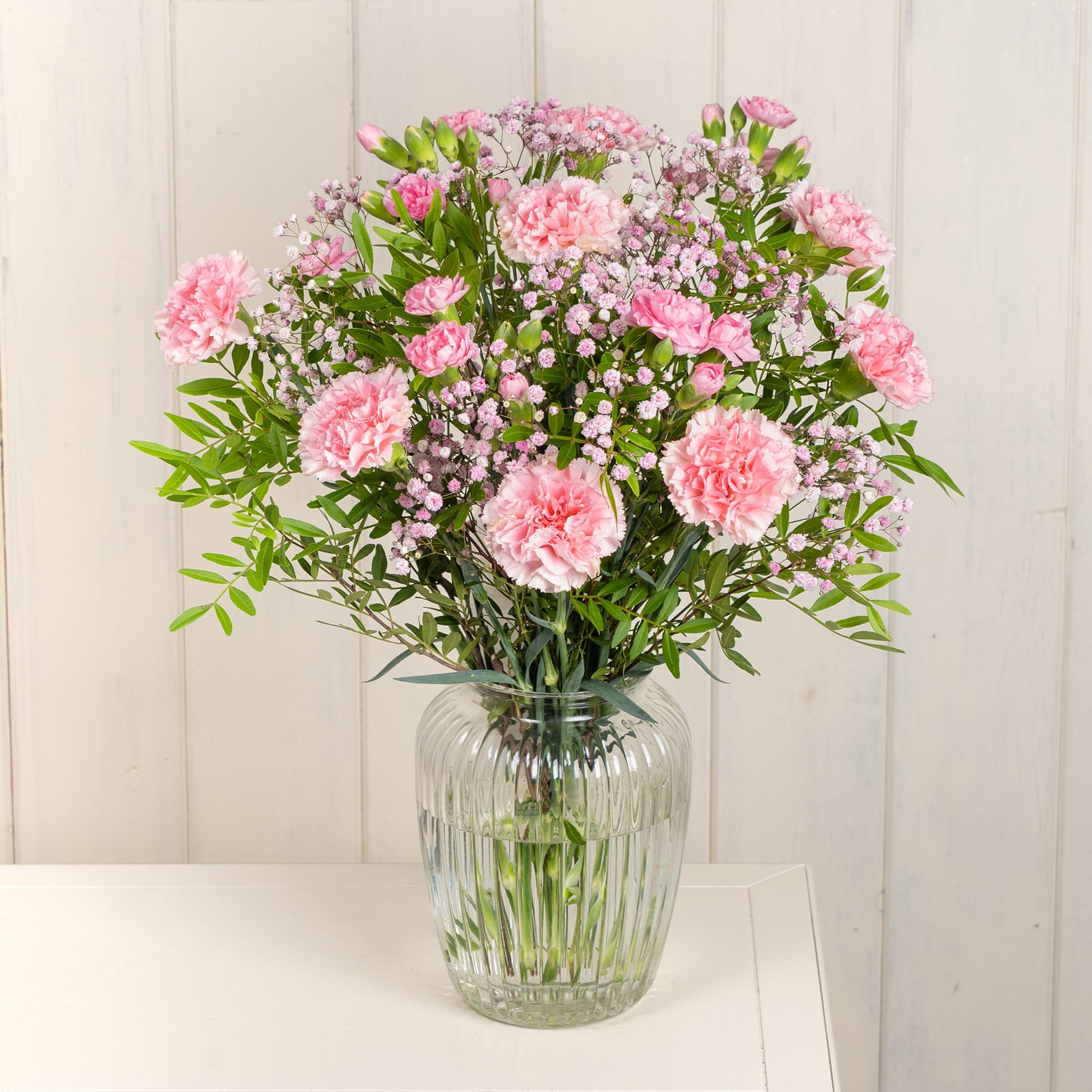 Don't forget to give plenty of consideration to what you know your mum likes! If she has a favorite flower, choose a bouquet that comprises this exact bloom or better still, a bouquet fashioned solely around her preferred flower. From perfect pinks to white lilies to winter skies, twilight and velvet parfait, Serenata Flowers offer a huge selection of Mother's Day bouquets, all of which are guaranteed to put a smile on your mum's face.
They also come in a range of sizes, hues, and prices, meaning there is something to suit her tastes and your budget. On top of this, you can expect the same and next day delivery for no extra cost provided that you place your order before the cut-off time.
Choose a delivery that works around her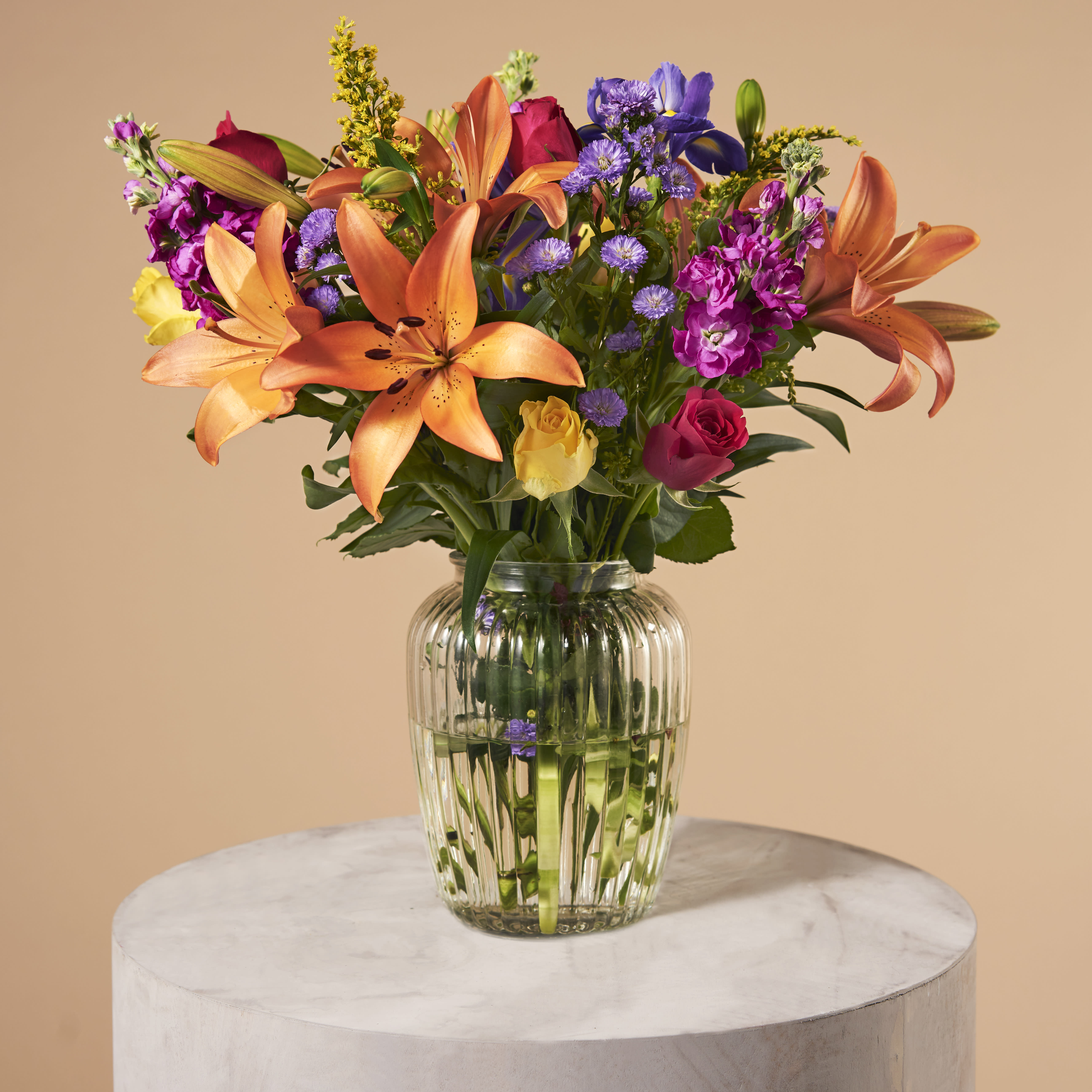 If your mum has a busy social life or works on Sundays, choose a product that she doesn't need to sign for, such as 'letterbox flowers'. These blooms come in the shape of bouquets of flowers that arrive packed flat, inside ventilated letterbox-sized boxes, so the recipient doesn't need to be home when the delivery arrives. Instead, they'll be surprised by the package as soon as they walk in the door.
Letterbox flowers often come with plant food to ensure the best possible lifespan and pro tips on how to care for and arrange your letterbox blooms. They make a great gift option for busy mums and for those who are also a little creative. They can add these blooms to any container or vase they desire, or they may even wish to break the bouquet up and place it in various vases around the household.
Sending overseas
If your mum lives in a different country to you, worry not! You can still surprise her with a beautiful bouquet this Mothering Sunday, simply by checking the options available for international delivery. It's worth keeping in mind that this can take slightly longer for delivery, so be sure to place your order in plenty of time.
Even if you can't be there in person, a beautiful bouquet of blooms, complete with a sweet message, will show your mum that you're thinking of her.
***
Choose our Flower Subscription to regularly make your dearest one happy!