From awe-inspiring glasshouses to woodland walks and meadows packed with blooms, there are an array of horticultural gems in the UK. So what are you waiting for? Roll up a rug, pack, and picnic, and plan a trip to one of Britain's best gardens!
Irrespective of the weather, these sanctuaries are open all year round and boast a variety of different blooms throughout the year, from bright geraniums to blossoming blankets of snowdrops.
Some of these flower gardens are even found on the grounds of stately homes and house greenhouses the size of your average home, take the Royal Botanic Gardens at Kew, South London as a fine example.
If you're looking for some garden inspiration, or just want to bask in the beauty of blooms, here are our top picks of flower gardens to explore in all corners of the UK…
Blenheim Palace and Gardens, Oxfordshire, England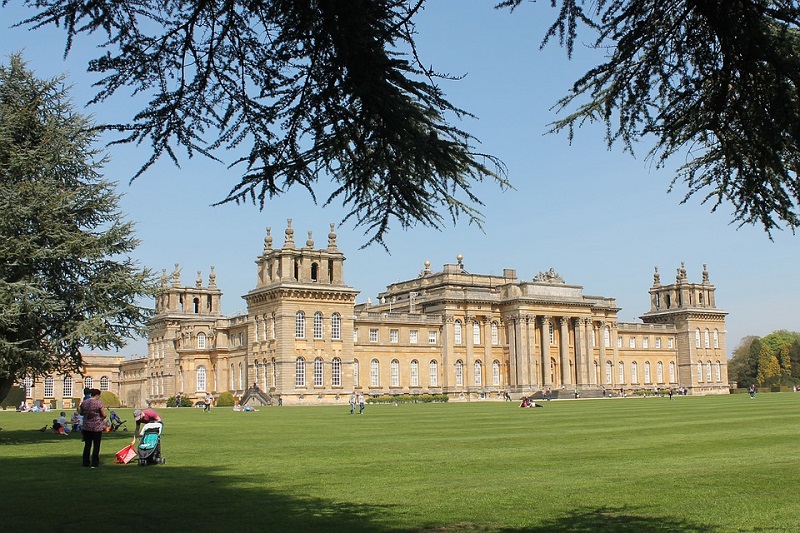 This is a great garden to visit if it's an impressive variety of blooms you are after. The parklands at Blenheim Palace are designed to be explored. Designed by renowned landscape gardener Capability Brown, this Oxfordshire estate is packed with history – if being a UNESCO World Heritage Site isn't enough, it was also the birthplace of Winston Churchill.
There's a whole host of things to do and see here — from Italian gardens to water terraces, a secret garden, and a rose garden. In addition, why not explore the Churchill memorial garden and the equally celebrated formal gardens?
RHS Wisley, Surrey, England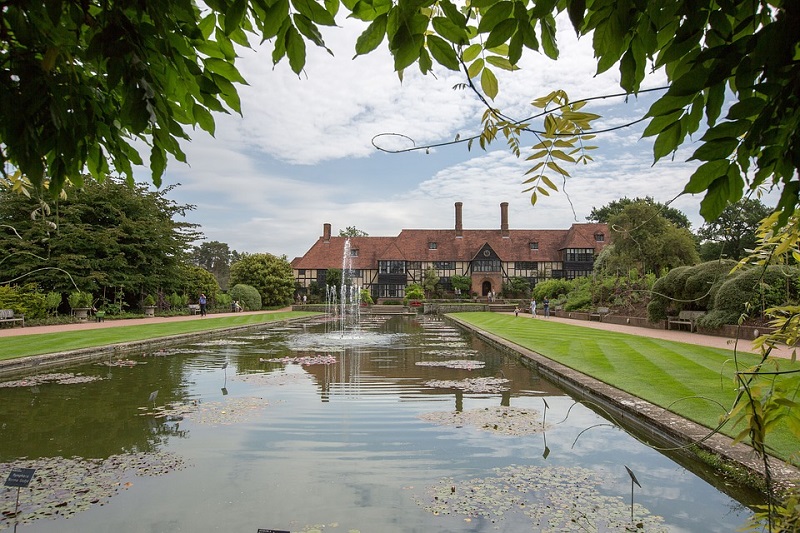 A fantastic place to see if you're looking for garden inspiration. Established in 1878, it is the second most visited garden in the United Kingdom. Initially set up by Victorian entrepreneur George Ferguson Wisley, it is home to an array of plants that are notoriously difficult to grow.
The green-fingered businessman first established Oakwood Experimental Garden as an impressive 60-acre site in Surrey, but it has now grown into an incredible 240-acre oasis that bears his name.
The Model Gardens are the perfect place to visit if you're looking for inspiration for your own garden at home, as they include a variety of growing options, all of which work with smaller spaces.
Down House, Biggin Hill, England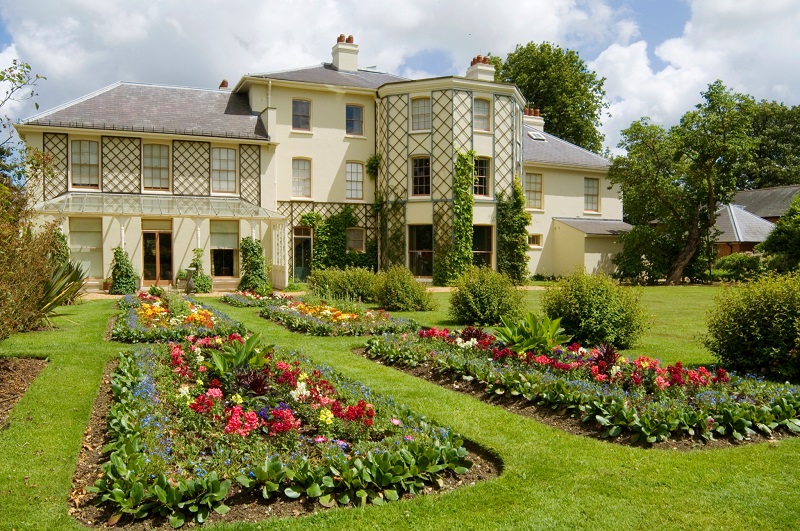 If you enjoy scientific history, this is the garden in Biggin Hill for you. Once home to Charles Darwin, it was a space where the famous English naturalist worked on his evolution theories and those of natural selection. Visitors are able to view the space where he penned his greatest achievement – the Origin of Species.
However, it is the exterior space where his work really shines bright, as the garden also doubled up as Darwin's unique laboratory. Today, visitors can view mock-ups of his many famed experiments.
Stourhead Garden, Wiltshire, England
Packed with fascinating landscaping, Stourhead is often described as 'a living work of art'. It was first unveiled in the 18th century and is now home to an impressive estate spanning a whopping 2,650 acres. It is here you can discover a series of awe-inspiring neo-classical gardens, all of which sit around a huge man-made lake.
There are also temples, grottos, and an impressive Palladian house to explore. Home to the source of the River Stour and a variety of rare trees, there are plenty of eye-catching blooms to see at this Wiltshire attraction too.
Royal Botanic Garden, Edinburgh, Scotland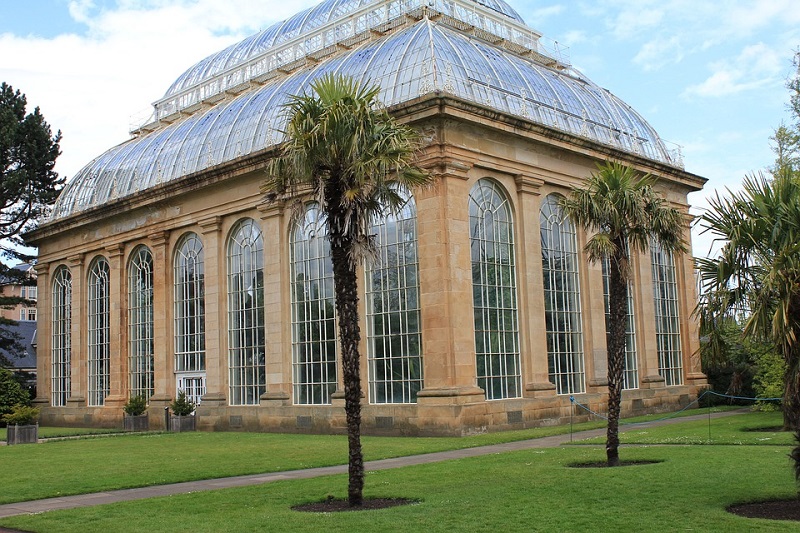 A great option for those wishing to see a handful of giant redwoods and take in a breath-taking view of the Edinburgh city skyline. The Royal Botanic Garden in Edinburgh showcases 300 years of horticultural expertise, a total of ten glasshouses (each offering a variety of climates), and two nearby Victorian villas. Spanning 70 acres, it focuses on conservation and is one of the world's most diverse plant collections, making it a must-see!
Around half of the world's 1,000 rhododendron species can be found in Edinburgh, as well as its other three gardens in Benmore, Logan, and Dawyck. Or head to the Rock Garden for one of the best views of Scotland's capital city – it is well worth the effort!
Botanic Gardens, Belfast, Northern Ireland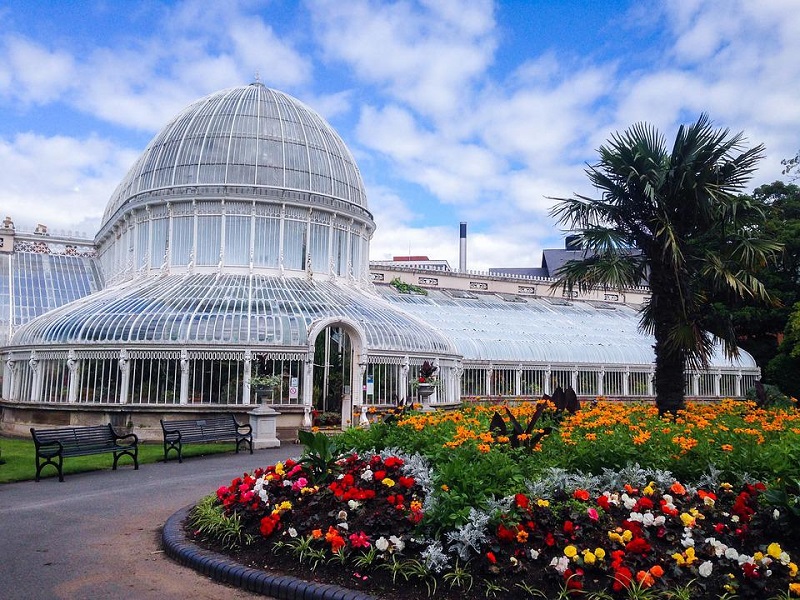 This garden is renowned for its stunning glasshouse and picturesque Botanic Gardens. Located in Belfast, it is a great spot for the locals to spend their lunch break. Spanning some 28 acres, this garden's most celebrated feature is the Palm House conservatory, which is said to be one of the earliest curvilinear cast iron glasshouses in existence across the globe.
Both the pretty rose gardens and the tropical Ravine House are some of the other highlights here. From bright tropical plants to an abundance of lush greenery, the gardens come alive in the spring and summer, while there's often music and other events on the grounds too – providing a mix of beautiful blooms and banging beats!
Sources: thetimes.co.uk, housebeautiful.com, countryandtownhouse.com, pixabay.com