International Women's Day is celebrated on 8 March every year. It focuses on women's rights and the celebration of their social, cultural, economic and political achievements around the world. In some locations, it's even a public holiday.
It first began its journey in 1909, post an event held in New York City (entitled Women's Day), which was organized by the Socialist Party of America. Following the success of this, the International Socialist Woman's Conference decided to make International Women's Day annual occurrence. It was then adopted by the United Nations in 1975.
Themes for International Women's Day
Every year, IWD adopts a new theme. Last year was 'Be Bold for Change'. The theme for this year is 'Balance for Better', with the focus on forging a more gender-balanced world. Plans are currently underway to celebrate women's achievements and to challenge bias in 2019.
From conferences and concerts to festivals and fun runs – there are many ways to celebrate International Women's Day. You can raise awareness, celebrate achievements and rally for change with family, friends, and colleagues, with the goal of driving a more gender-balanced world. Whether you piggyback on an event taking place in your area, create your own, or invest in one of the International Women's Day event packs, which contain branded balloons, pens, bunting and more, all efforts are appreciated.
IWD flagship event partnerships can also be found in abundance, with event management companies, professional bodies, industry associations and chartered institutes worldwide partnering with IWD to raise awareness.
IWD is not country, group or organization specific, and if you're looking to do something more low key, sending a bouquet of flowers to the strongest women you know is a great idea. This could be your mum, your sister or even your best friend. Serenata Flowers offer international flower delivery, as well as flower delivery all over the UK, including same day and next day delivery options, meaning you can share the love as far afield as desired.
How will you be honoring the event?
This year, the International Women's Day message is more important than ever. In 2014, the World Economic Forum anticipated global gender parity to be a reality by 2095. This prediction has changed to 2133. This means that women around the world are getting fewer opportunities than they once were and progress towards closing the gender gap in education, economics, and social aspects has slowed down.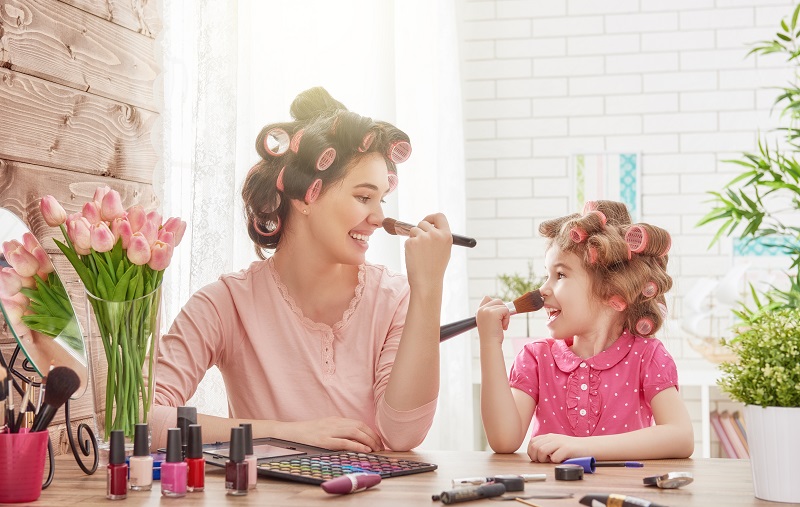 Ways to celebrate
This year, woman and men around the globe will be embracing International Women's Day and using it as a voice to honor all that has been achieved to date, helping to make a notable difference to the lives of women around the world. There are numerous ways of doing this, a number of which we've listed below:
Make a pledge: One of the easiest yet most important ways to celebrate International Women's Day this year is by pledging using the campaign's official hashtag (#BalanceforBetter) on social media. By making a pledge, you promise to help girls and women around the world to achieve their dreams, demand gender equality in leadership positions and challenge typical gender biases. By pledging, you're working towards closing the gender gap in education, politics, and economics. This is a great thing to promote in the office – you can even leave a pledge card on every employee's desk!
Attend an event near you: There is likely many IWD events taking place in your town or city. Use the campaign's official website to search for everything that's happening near you. You could spend the day at a tech conference, a career festival or a networking event to help spread the positive message.
Donate to a great cause: There is an abundance of incredible organizations that help women around the world – all of which are worth donating to. Whether it's ensuring women's economic independence or preventing violence against women, it's important to find a cause close to your heart.
Bask in female creativity: Women have made huge contributions around the world through technology, politics, and art. Celebrate IWD 2019 by visiting a local art gallery or museum, embracing any artwork on display created by women. If you prefer written art, visit a local bookshop and buy a new book by a female author.
#BalanceforBetter in women's sport for 2019: On a global basis, slow gains are being made when it comes to increasing media coverage of women's sport. On top of this, securing better sponsorships for women's teams and tournaments, greater respect, heightened support and equal pay is on the agenda! The media can play a huge role in encouraging and supporting women's equality in the sport by increasing coverage on a whole. Celebrating the accomplishments and successes of women in sport is certainly one way to forge equality.
In addition to this, we can celebrate the journalists, media outlets and broadcasters who go out of their way to cover and champion women in sport, as well as the sponsors who show their commitment to supporting and driving forward this change.
Advocate for yourself: One of the best things you can do as a woman on International Women's Day is to support yourself. Whether at home or in the workplace, it's important to speak up about your requirements. It's unlikely you'll be handed equality, which means you have to fight for it. The best place to start? By exercising your own voice!
Sources: internationalwomensday.com, bustle.com