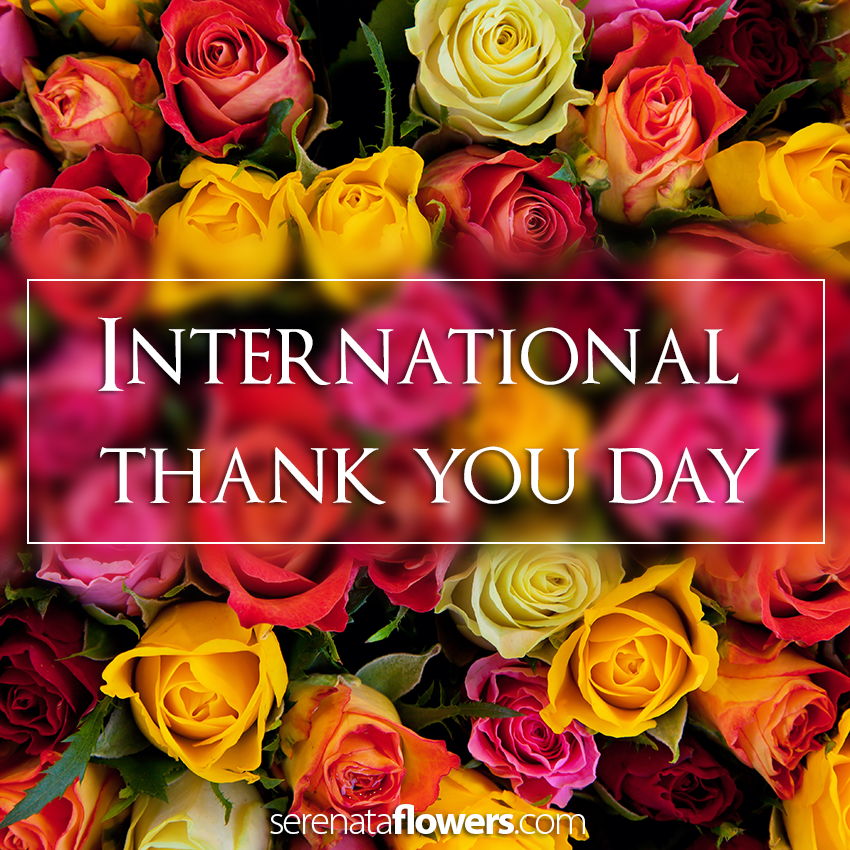 Gracias. Danke. Grazie. Asante. Sukria. Thank you.
Sunday, 11 January 2015, marks the International Thank You Day, a day dedicated to appreciating our blessings and special people in our lives!
It is an internationally celebrated holiday, although its origins are unknown. Some people believe it was invented by some clever card company to boost card sales. No matter what the origins, it is a great excuse to show a little appreciation to the people who made difference in your life and the little things that make each day worthwhile!
It doesn't take much to make someone feel special, sending a short 'thank you' message, sharing an old photo or just a random phone call can make someone feel appreciated and valued.
Join us and tell your friends, family, the postman, that guy that makes the coffee every morning, or anyone else you can think of that you appreciate them!
Two little words can make a difference and it turns out can have health benefits too! Some research has found that thanking others more often may improve well-being, physical health, strengthen social relationships, produce positive emotional states and help you cope with stress. When you're healthier and less stressed your heart doesn't have to work as hard to pump blood to the body, which is great for long-term heart health!
Let's get started then – here are some Thank You messages or you can say thank you by sending flowers.
Thank You for reading!