Are you looking around your kitchen and think it could use a bit of greenery?
Growing your own mint might be just the thing for you!
The bit of greenery will make your kitchen feel and – more importantly – smell fresh! Mint is one of those low maintenance plants and has a wide variety of uses in cooking or for making cocktails. Sainsburys Money Matters Blog put together this helpful guide that tells you all you need to get started!
Mint Facts
Mint is known as Mentha, originating from a Greek word of Mintha. It belongs to the Lamiaceae or mint family.  There are many varieties and hybrids of mint in nature and mint is growing on almost all continents.
Mint is a herb known especially for its aromatic nature, the leave colors can vary from dark green to gray-green all the way to purple and sometimes even pale yellow.  Mint produces white to purple flowers, depending on variety.  Mint likes wet environment and moist soil, usually grows 10-120 cm tall and can spread quickly over the surrounding area. Some gardeners consider it too invasive and keep it in containers.
Let how to grow your own mint!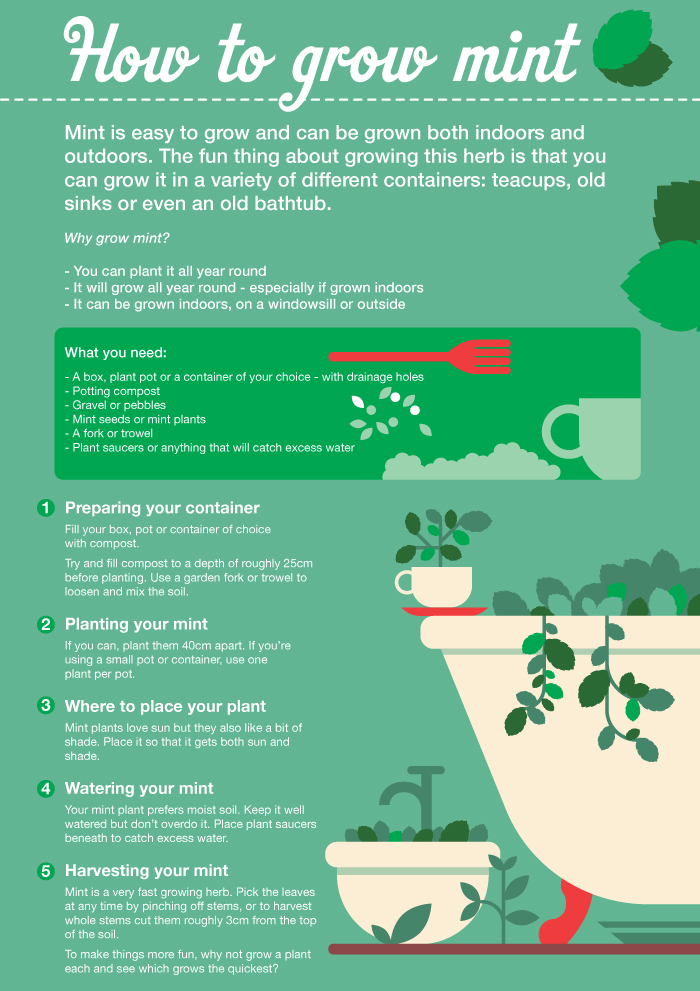 More Gardening Resources:
Flower Resources – Benefits of a Green House
Garden treasures – where do butterflies come from?
Flower Inspirations: Container Gardens, Arrangements and More
Horticulture and Botany Careers Guide
Are you a better chef than gardener? Grow your own herbs!
10 plants to plant in Autumn & Winter