Looking for a little flower power? Look no further than our capital. It's here you'll discover an array of independent florists and flower shops, all stocking the latest blooms, plants and bouquets.
Whether it's Valentine's Day, Mother's Day or a friend's birthday, a fresh bouquet of flowers from a London florist is guaranteed to put a smile on a loved one's face. Instead of opting for the local garage, do your research and ensure you pick the best of the bunch…
How to find the best London florist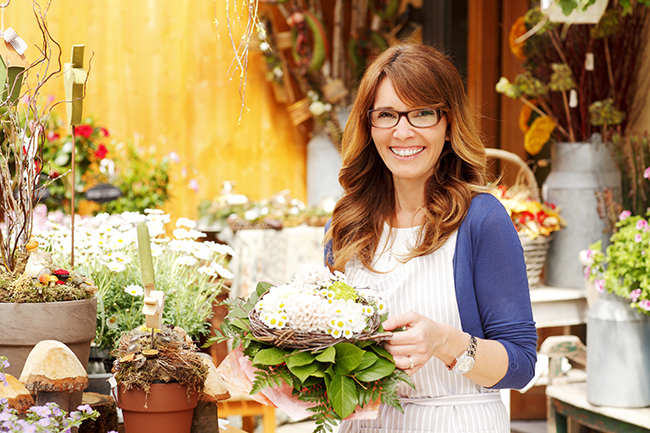 Pick three London florists
Choose three potential florists – preferably stores that are based on recommendation. If you pick too few florists you won't have anything to compare them too. However, if you pick too many, you'll find yourself drowning in information.
Questions to ask your London florist
When you first visit a potential florist, refrain from sharing your ideas with them. Simply ask them a number of questions such as: 'What are your main styles?' 'What is the usual budget you work too? 'If certain flower species are unavailable for my event, will you substitute them without my approval?' Enquiring about their portfolio is also a great idea – images of past bouquets and centerpieces will give you an idea of the florist's panache and whether their style is for you.
Think about the occasion
If you're gifting a friend, then a beautiful bouquet will suffice. If you're planning the flowers for a dinner party or better still, a wedding, something more substantial is bound to be required. If it's the latter you're looking for, asking your potential florist how many weddings they've catered for is a good place to start. Experience is a clear indicator of expertise.
Think about the season
When choosing flowers for a future event, it's important to discuss seasons with your florist. Just because they have a certain bouquet in stock now, this doesn't mean the same style of flowers will be available six months down the line. If a florist promises you he or she is able to get the flowers you want, regardless of the season, be prepared to pay three to five times more than you usually would. It's likely they'll have to be shipped in from abroad.
What's your budget?
Factoring in your budget is a must, regardless of whether you're buying just the one bouquet or an entire army of them. If you need to stick to a budget, it's important you're open and honest about how much you have to spend from the beginning. A good florist will have a variety of options to offer, especially if you're open to new ideas and alternatives.
Keep an eye out for any hidden extras, such as delivery fees, vase rental, ribbons and set-up costs (particularly if the florist is hand delivering flowers to an event). If you want your florist to decorate your home or a venue with your purchases, you must be prepared to pay them an hourly fee.
Enquire about your chosen bouquet's lifespan
If you're looking for a bouquet of flowers that will last a long time, it's important to do your homework. Asking your florist for recommendations is a great idea. Alternatively, you can always purchase a floral-embellished bouquet from the likes of Serenata. Buying online will entitle you to home delivery, which means there's no risk of yours truly damaging the goods in transit.
Read reviews
If there are too many London florists to choose from in your area, do your research. From online reviews to personal recommendations, there are a number of ways to scour out the best flower shops in your city.
Looking for a hassle-free option?
If London is a little out of your comfort zone, or you have little time to spend shopping in the city, a trip to SerenataFlowers.com is a great, hassle-free alternative to your London florist. Boasting a range of flowers, plants and hampers – you're guaranteed to find an arrangement to suit all. All options are accompanied by an image, as well as a star rating based on customer reviews, whilst special offers and free delivery are available Monday to Sunday, meaning you're sure to find a great deal from the comfort of your very own home. If you're looking for a gift to send a family member, loved one, friend or colleague, simply pop in their address instead of your own.