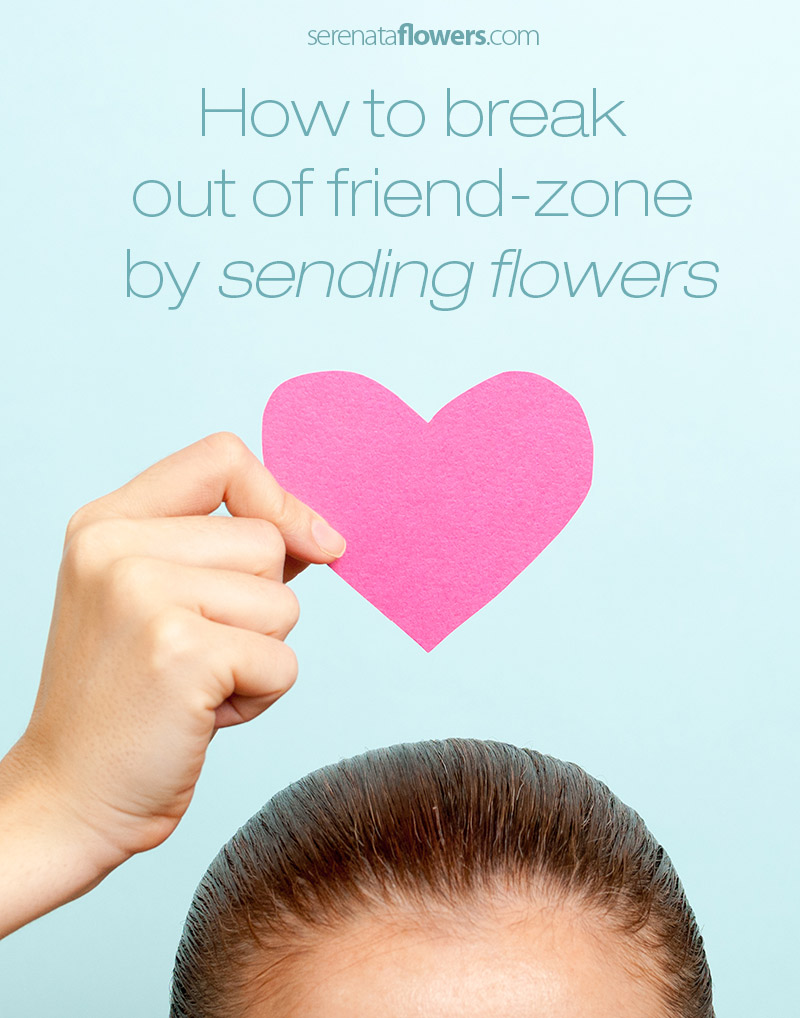 No matter what your age, there is nothing more frustrating than being stuck in the 'friend zone' with someone who you have much deeper feelings for. Plucking up the courage to tell them how you feel is always going to be difficult but you never know…they might just feel the same.
If you'd struggle with a face-to-face confession then why not opt for the long-distance approach? Sending a text over something this important is never advisable, but what about flowers? With an elegant bouquet and a personalized card that's full of sentiment, you could just step out of the friend zone and straight into a new relationship.
Roses
The most obvious flower choice for any declaration of love is the rose, but that doesn't mean there isn't plenty of room for personalization. Red and pink are the colors most commonly associated with romance but that doesn't mean you have to ignore every other variety of rose. If your special friend loves the colour yellow or is a big fan of peach then why not pop a few of these roses into the bouquet too and show them just how much they mean to you.
Iris
For those who want to avoid the clichés with roses, irises are an ideal second choice. The beautiful petals have a distinctive shape and colour that's sure to warm any heart and as they are a flower associated with feelings of admiration, faith and hope they are ideal for anyone looking to make a declaration of love.
Sunflowers
A great summery choice, sunflowers are almost guaranteed to put a smile on their recipient's face. The meaning behind this flower is adoration and loyalty which means that anyone looking to step out of the friend zone can show the target of their affections that their feelings run deeper than mere infatuation.
Carnations
Thought to represent love and fascination, carnations are another traditional choice for romantic bouquets. Available in a range of colours and generally considered a cheap but attractive option, carnations can easily be slotted into a bouquet of other flowers (roses perhaps) to convey deep sentiments of love.
Orchid
Another flower which represents love, orchids are also associated with beauty and strength which are the perfect sentiments to show when trying to tell someone you love them. As orchids are available in a range of colours, you can pick the perfect variety for your friend and even consider gifting it as a potted plant rather than a bouquet if you want them to show that your love for them is ever growing.
---
Serenata Flowers offers a five-star flower delivery service in the UK – take a look at our recent special offers and take advantage of our discount codes to get fresh blooms at unbeatable prices. Free delivery in the UK from Monday to Sunday.