Are you looking for a sweet way to say Happy Birthday to your man?
Here are plenty of ideas to put in your greeting card!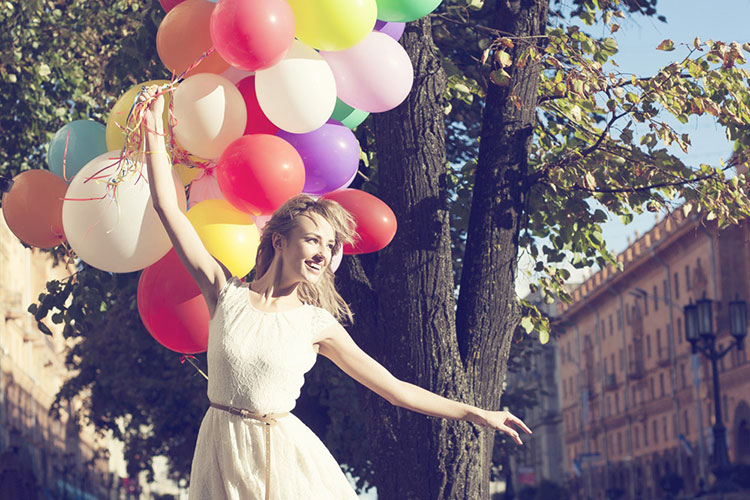 Happy Birthday Messages for Him
You are a special person for me. So, you are going to receive a special place in my heart and special wishes for Birthday as a boyfriend. Happy Birthday
Happy Birthday to the man who has always been there for me. Whether rain or shine, I'm so happy and grateful that I can call you mine.
Wishing a Happy Birthday to the man who is not only the perfect boyfriend but a best friend as well.
Your Arms are like my home, where I get the peace and strength to live. Happy Birthday to the person who is full of comforts.
 I never thought I could love anything more than I love ice cream- until I met you. Let's go out for some ice cream on your special day! Happy Birthday!
This greeting is for my knight in shining armor. You protect me, you love me. I am your princess, here to wish you a happy, and beloved, birthday.
Happy Birthday to the sweetest person I know! Have an awesome day and stay blessed. Happy Birthday!
Today is an extra special day for me as today is your Happy Bday, Although every day is special for me just because of you. With a lot of love and smile only for you!
For the guy who can charm me from across the room with just a smile, I hope this day brings everything you want and more!
For your Birthday I bought balloons, a big cake, and a gift- but there's one thing you will get that's absolutely for free: my love!
There is nothing cozier than cuddling up to a nice warm fire on a cold snowy day. Well… unless it's cuddling up to you on your birthday, my love.
Whether it's your birthday or not, I am always going to be right by your side through it all. Happy Birthday!
Every day is a Birthday for me as you gift me with your presences every day. Thank you for giving me the best gift anyone has given me. Happy Birthday Darling
My love grows stronger for you as each year passes by, so on your birthday, let's take the time to make your birthday a happy one!
My love grows stronger for you as each year passes by, so on your birthday, let's take the time to make your birthday a happy one!
My love for you grows with each passing birthday, so let's make this an extra special day where our love gets even stronger. Happy Birthday my love!
Happy Birthday to the cutest and best boyfriend, without whom I can never imagine my life full with so much love and happiness!
To my prince who protects me and loves me through it all- your princess is here to wish you a very special birthday!
When there is a fire, most call the fire department, but I call you instead, even though you are the one who started the spark! Now put out those candles on your birthday cake!
Many People have many desires in life. But they can't have those fulfilled. For me, I am having what I want, baby. I am so happy to celebrate your birthday alone with you. Happy Birthday my dear Boyfriend!
You give me the joy, love, and light in my life. I hope you have the happiest and craziest Birthday ever.
Happy Birthday to the man who makes me feel beautiful and loved, the one who listens to me and holds my hand every step of the way. This day is for you, my love.
To the most handsome birthday boy, you have a quiet strength that makes my heart sing. I love you and cherish our time together.
For your birthday, I got the balloons, the cake, and the streamers. But I also bought you something that didn't cost me a thing: my love! Happy Birthday!
All the nights that I spent with you are the best. I always try to cuddle you next to a cozy fireplace. This is what I want on every cold evening. Today is you Birthday let's spend this night in the same way.
As a second pass my love for you also raises, so, let's celebrate the special day where love gets even stronger like you my love! Happy Birthday lovely Boyfriend!
 I never understood or even knew what love was until I met you. Happy Birthday my love.
When I looked up at the sky that night, I made a wish when I saw a falling star. My wish finally came true, which is why I am here with you. With all of my love, Happy Birthday!
On your birthday, I thought about putting just one candle on your cake to portray that you are truly one of a kind for me.
I am making your Birthday sweeter as I am coating it with me. Sometimes silly Birthday Quotes are best to go!
My dream of a Perfect person come true with the first meeting with you. You become my special one just after the first meeting. I wish we both remain the same always, no matter whatever comes. Happy Birthday my special One.
Today, on your birthday, I thought about putting several candles on your cake. But then I decided I will only put one, to symbolize you're the only one for me. Happy Birthday!
When I hold an adorable puppy, it reminds me of when I hold you. You give me that warm fuzzy feeling. Happy Birthday!
What else does a man need for a happy birthday?
A great gift of course!
And what a better way to shop for gifts than online and at SerenataFlowers.com.
Here are just some of our suggestions for great birthday gifts for him:
Wine Hamper – we don't know a man who would say no to a good bottle of wine! Even better if it is delivered straight to his door as a surprise first thing in the morning! You don't even need to make any difficult decisions about his favorite grapes – with our wine hampers, you get to taste the best of our online wines accompanied with some crackers and well-matching cheese.
Beer Hamper – did you know even beers win awards? Our award-winning beer hamper could tell a story! Spoil him with something a bit more unique than what he can get at his local pub. Artisan beers and ciders accompanied with nibbles in our beer hampers and ale hampers all with free delivery.
Pampering – does he like to indulge himself once in a while? Why not let him get pampered at the comfort of his own home with one of our pampering hampers! Choose one specifically designed for men, or choose some of our more neutral ones
Bottle of Champagne – and not just any champagne, but our award winning Bernard Remy Champagne! There's never enough bubbles on the birthday party!
Masculine blooms – if he's not afraid to break any traditions, why not spoil him with some masculine blooms – opt for shades of dark blue or some exotic floral arrangement
Are you inspired yet?
Source: herinterest.com, happywishesboyfriend.xyz, wishesquotes.com, birthdaywishes.guru