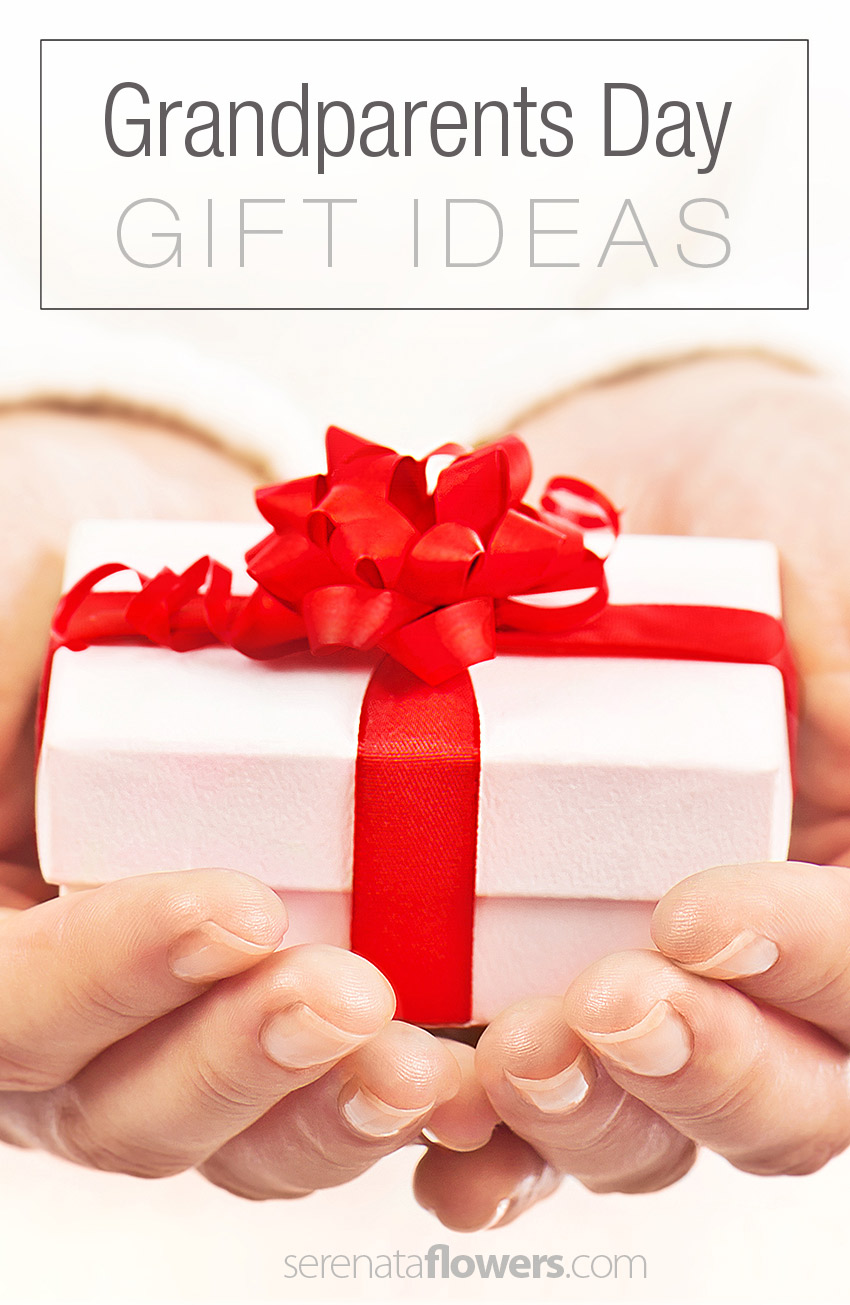 Grandparents play an important role not only in the lives of their children, but also their grandchildren. So, it's important to celebrate and thank them.
It may not be widely advertised, but each year in the UK, an entire day is dedicated to this special generation. 'National Grandparents Day' takes place annually on the first Sunday of October.
If you're struggling for the perfect gift, here are some of the best Grandparents Day ideas to give you a little inspiration:
Personalized gifts
Personalized gifts can be treasured forever and it demonstrates that you have put a lot of thought into the present. There are all kinds of personalized gifts you can invest in, so try and opt for something that fits in with the interests/personalities of your grandparents. Are they sentimental?
If so, a personalized photo frame with a family photograph or personalized photo album would make an excellent gift. If your grandparents are young at heart, a customized mug could be a great idea. No matter what your budget is, there is always a personalized gift to suit it.
Hampers and flowers
Who doesn't love to receive a hamper full of goodies? There are plenty of suitable hampers for Grandparents Day available online. If your grandparents love gardening, the 'Woodlands Watering Can' hamper is a great choice. Featuring both gardening and pampering gifts, this tasteful and useful hamper will really brighten up their day.
Some hampers even feature floral gifts such as the 'White Wine Gift Basket'. Packed with a bottle of white wine, pralines and a mini white roses pot plant, this is a fantastic gift that is sure to enhance their day.
If you simply want to send flowers, an online florist can help you create the perfect bouquet. Does your grandparent have a particular favourite flower? If not you can choose one of the recommended flowers for grandparents. The great thing about flower delivery is the fact that it can often be sent the next day, making it a perfect choice for those who have left it until the last minute.
Hand-made gifts
You don't have to have a lot of money to send the perfect Grandparents Day gift. Hand-made gifts are not only affordable, but they are also often better received than standard gifts. It shows you have a put a lot of thought and effort into the gift. A hand-made card is a particularly good choice. This doesn't have to be displayed all year round and it is something that can be kept forever. Another option is to make something. If you're not generally very good at crafts, there are some excellent kits you can buy that make it a lot easier.
Useful gifts
While it certainly doesn't apply to everyone, a lot of older people suffer from age-related memory loss. It can be a lot harder trying to remember things. Therefore, a good gift idea is something that will make remembering important things much easier. It could be something simple such as a basket to keep remotes in or a key finder device. There are plenty of useful gifts out there and they will be greatly appreciated.
Memory books
As you get older, you often find yourself thinking about times gone by. If your grandparents are starting to find it harder to remember things, a memory book could be a fantastic gift. They can write down all of their treasured memories and read it back whenever they want to reminisce. This is a beautiful, thoughtful gift that they are bound to really appreciate.
Classic DVDs
Surprise them with a collection of classic DVDs. Did they have a favourite TV show growing up? Or maybe they like reminiscing about old cartoons? A classic DVD collection will really make their day and keep them entertained.
Things which grandparents don't always want
Now you have seen a list of things that make a great Grandparents Day gift, what about the things you shouldn't buy? There are a few things that you might want to steer clear of, including
It isn't that these make rubbish gift choices, it is more than these are the things that many grandparents already have a lot of. Many older people are watching what they eat, so while sweets might seem like a nice treat, it might not fit in with their diet. Ornaments and candles are two things that many older people have in abundance, so try to avoid them as well.
There are so many great gifts you can give this Grandparents Day. Try to make the gift as personal and as useful to your grandparents as possible. Think about what they really love and then search for a gift that fits their preferences. It doesn't matter how much money you have to spend, even a hand-made gift alongside flowers from an online florist is sure to be greatly appreciated. Don't forget to add a thoughtful message to go with your selected gift!