Do you know when is Grandparents Day in 2015? It falls on Sunday, 4th October 2015!
Grandparents Day has been celebrated in the USA since 1978 and officially recognized by other countries on various dates. It is a celebration and recognition of what the older generation has done for us, and what contributions seniors made throughout the history.
There are different ways how each country celebrates this day and most of them celebrate it on a different day too, for example in Australia they celebrated the first Grandparents Day in November 2010.
Whatever you're planning to do to celebrate, don't forget we need to show our love to our grandparents all year round, not just on their special day! If you would like to send a gift to your grandparents, here are some of our most popular options for your grandma and grandpa.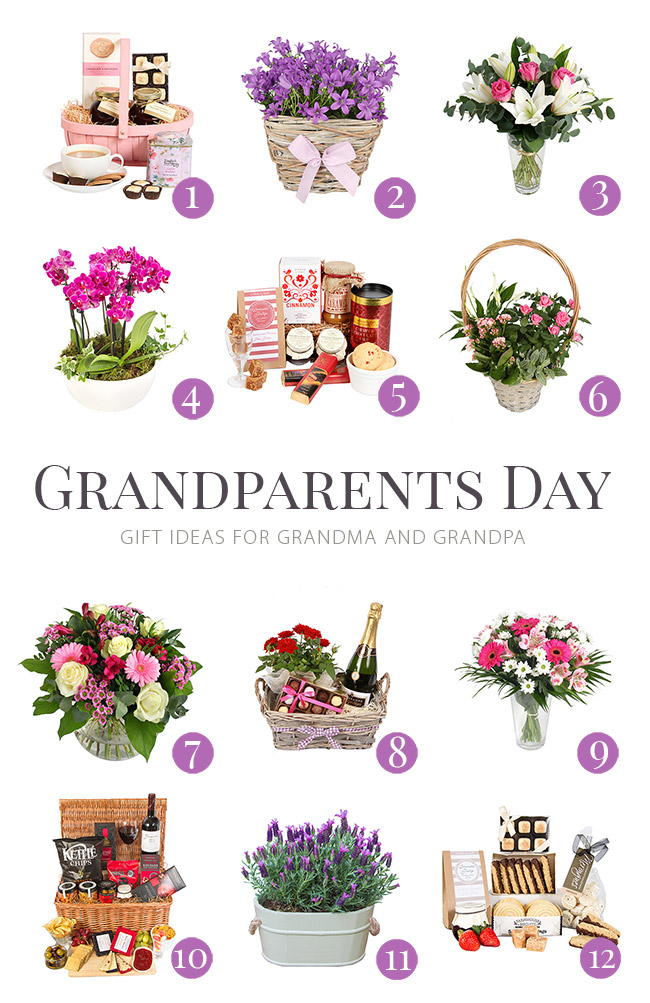 1. Time for Tea Trug (out of stock), 2. Campanula Basket (seasonal available in spring), 3. Secret Garden bouquet, £24.99, 4. Orchid Planter Pink, £49.99, 5. Sugar Blush, £29.99, 6. Pink Blooms Gift Basket, £24.99, 7. Beautiful Smile bouquet, £29.99, 8. Champagne Gift Basket, £69.99, 9. Sugar and Spice, £19.99, 10. Sweet Treats, £29.99
All of the above can be ordered from SerenataFlowers.com
All prices correct as on 20 September 2015.