The golden wedding anniversary is one of the most notable wedding anniversaries that can be celebrated. It's rejoiced by the happy couple and their friends and family. The traditional gift for the fiftieth anniversary is gold, so with this in mind, we've put together a number of personalized and meaningful gift ideas and symbols below…
Jewelry
Both optimism and wealth are associated with gold. This metal is equally as beautiful, as it is strong and resistant to corrosion. Asides from gold jewelry, the 50th-anniversary gemstone is Imperial or Golden Topaz. Look for necklaces, bracelets, cuff links and rings that feature this jewel.
A beautiful bouquet of blooms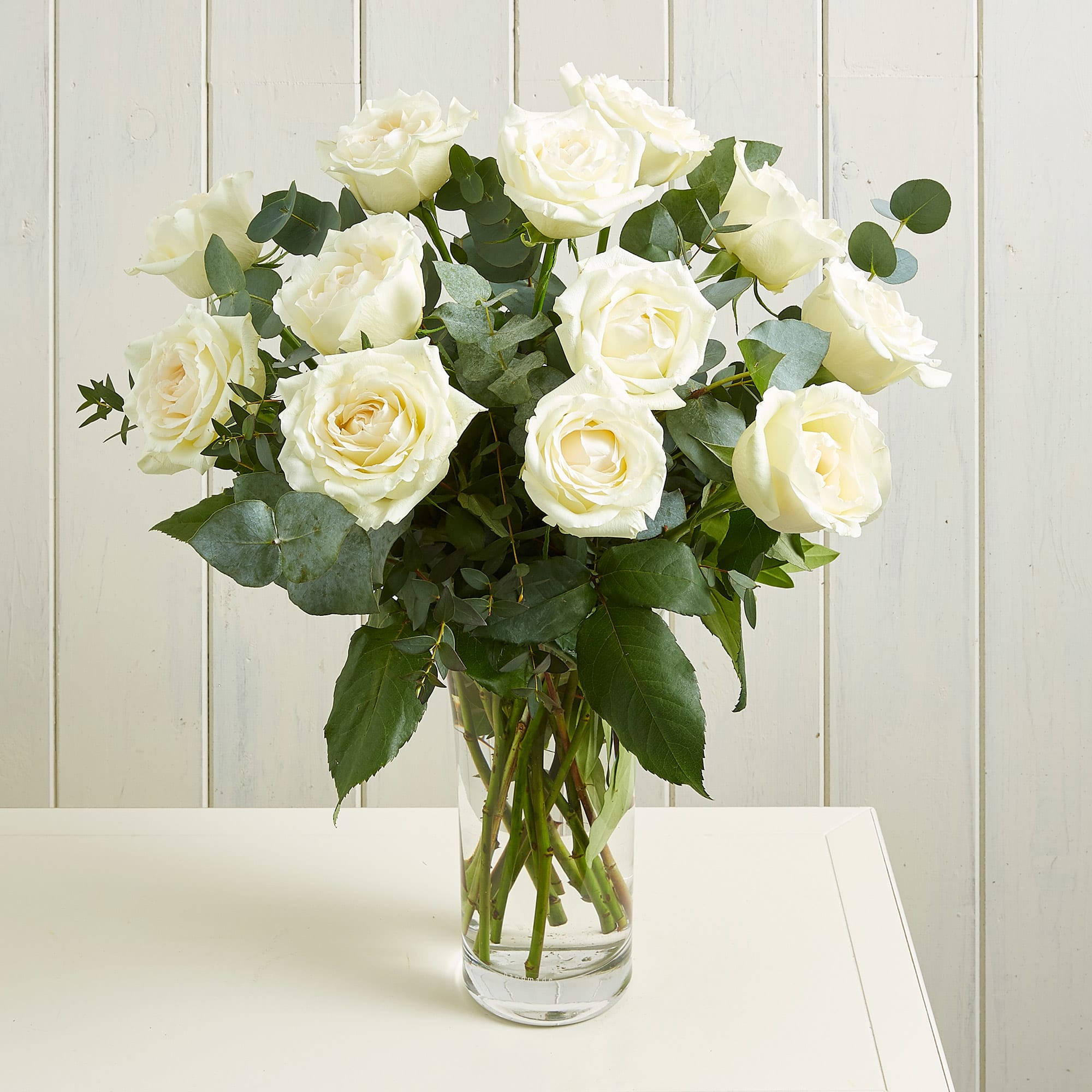 The blooms associated with the 50th anniversary are violets. Choose a display containing these flowers or alternatively, violet or roses. Ordering flowers delivered is a good option.
Ways to celebrate your 50th anniversary
Add sparkly gold glitter to a gift in the shape of cards, flowers, centrepieces, helium balloons and gift wrap to showcase the 50th anniversary's golden theme. If you're planning a romantic meal, you can even set the table with gold accents, such as china, candles, a vibrant tablecloth, crystal glasses with gold trim and a bold bouquet of blooms.
Renew your marriage vows
Some use the 50th wedding anniversary as the perfect opportunity to renew their marriage vows. This can be as small or as big a celebration as desired.
Send a wine hamper
A wine hamper is a great gift to send those celebrating their 50th wedding anniversary, especially when filled with golden-hued wines such as champagne or Chardonnay.
Plan a picnic
If you're looking to surprise your other half on this momentous day, why not plan a romantic picnic, dressing the occasion with gold-coloured paper plates and cups.
Plan a romantic getaway to one of your favourite cities
It could be the city you first met in, the first holiday you ever went on together or your honeymoon destination. A romantic getaway makes for a great gift to give those who have everything, as it's a memory rather than a material possession.
Music
Create your loved one their very own mixtape, choosing songs from the era of the marriage date, or tunes that are special to both of you.
Create a poem
It may be their favourite poem or one written by yours truly. To honour the 50th wedding anniversary theme, write it in gold ink and display it in a gold-hued frame.
A family affair
Make a DIY quilt, ensuring each square is created by a family member or close friends.
Make a wish tree
This is a thoughtful, cutesy idea that won't break the bank! Choose a big branch, and paint gold if you wish to push the boat out. You can even embellish the structure with gold ribbons. Fill the branches with pictures of memories in the shape of images, tickets and trinkets.
A memory photo album
Highlight 50 years together with a photo album made by yours truly. Include images of the children, your wedding day, friends, grandchildren, trips taken together, homes lived in and more. Add a note to each of images detailing a fond memory of the event to make it extra special.