If your friend or relative is feeling unwell, or staying in the hospital, the best thing you can do – apart from visiting them – sends a little Get well soon card or a small gift to let them know that they are in your thoughts and that you are wishing them quick recovery.
Beautiful get well soon flowers are available at Serenata Flowers and as for the card, there are over 40 ideas for getting Well Soon Quotes and messages: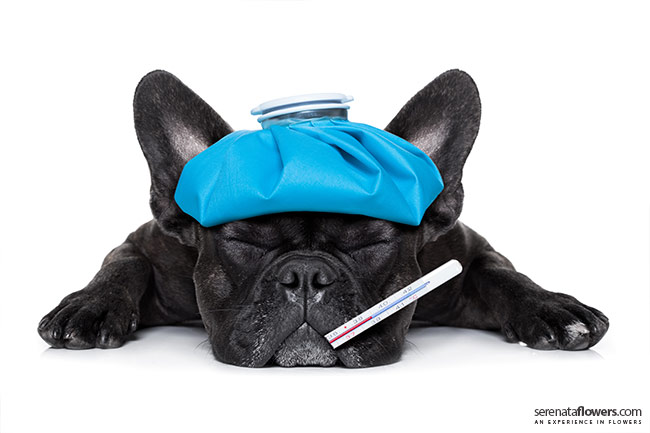 Get Well Soon Quotes and Messages
Praying that you get well soon and experience the joys of being healthy again.
We hope you feel better because we miss you so much.
I may not have a medical degree but I do have friendship's healing touch. Get well soon.
I have come with my magical powers so that you don't feel sick. FRIENDSHIP, is the name of my powerful healing technique. I'm here now, to keep sickness at bay. In no time, you'll be laughing and smiling away. Get well soon.
Sending you well wishes for your quick recovery and good health.
I wish I was a magician so I could make you fit and healthy with the wave of a wand!
Get well soon and hold me tight. If I have it my way, I shall never let you fall ill again!
For your illness, a few candies and flowers may not be the perfect cure. But they will cheer you up for sure. Get well soon.
I hope this get well wish brings a smile to your face. You are too beautiful to be feeling down.
Thoughtful prayers sent your way that you will soon feel better again.
While you rest and recover, I'll be next to you praying and hoping for a smooth and quick recovery.
The BEAUTY of friendship is that it can make an UGLY sickness disappear. Get well soon.
As you are healing, may you feel warmth and compassion from all who care about you. Best wishes that you will soon be back to doing all the things you love.
Your illness has reached a boiling point because I am boiling over with frustration since we can't meet. Get well soon.
I wish that you can quickly leave that hospital bed, and spend that time with me instead. Your presence in my life makes me tick. How dare you fall sick? Get well soon.
Sending my love and hopes that it this will envelop you with good health.
Our thoughts and prayers are with you as we wish for a complete and restful recovery. Looking forward to catching up with you again soon.
Just think about the SWEET memories of our friendship… it will make the BITTERNESS of your sickness go away. Get well soon.
Drink plenty of fluid and get lots of rest so you can recover soon.
If money can buy back your health, I wouldn't mind closing my bank account just to see you well again. You mean the world to me, so get well soon!
I am not a doctor so I don't know how to bring an end to your illness. But I am your friend so I definitely know how to bring a smile on your face. Get well soon.
It has not been easy for me since I heard you were not feeling fine. I send you this message to let you know I'm thinking of you and hope you will get better soon; wishing you fast return to health.
Sending loads of hugs and kisses. I hope they make you feel happy and healthy.
Get well soon. We want to see you healthy and bubbling with life again so you can bring laughter and joy to our hearts.
I was saddened when I heard you were ill; here I brought you a bouquet of rich flowery red rose as a sign of my love and strong hope for your health and happiness. Get well soon.
I'm really sorry to hear of your illness. We're all thinking of you during this time and hope your recovery is a speedy one.
Don't fool around, don't pretend! I'm just kidding, get well soon, love you, your best Friend!
Although you are feeling unwell, I know you will be back on your feet again soon.
I don't want to boast but I can give you something the doctor can't – warm hugs and precious smiles. Get well soon.
Don't worry my friend, I will take justice. I will beat the living daylight out of all the germs who have invaded your body. You just sit back, relax and focus on getting well.
Dear friend… When you laugh, I laugh. When you cry, I cry. When you smile, I smile. When you frown, I frown. When you fall sick, I fall sick. But when you feel better, I do too. So, get well soon.
It broke my heart when I heard you were sick. I wish I can take the pains away faster than the doctors can. Get well soon.
I am heartbroken to learn of your ill health! I wish you speedy recovery so we can enjoy our lives together. Get well soon.
I hope you find fast healing with each and every day my sweet friend.
Recovery is hard work – but you're not alone. Not a day goes by that you aren't thought of and wished well.
You better swing back into action fast, so that we can party and have a blast. Get well soon.
All you need is the comfort of the warmest blanket known to mankind – Friendship. I am here, get well soon.
Look outside; the sun is shining and it's telling you to get well soon.
If I had the chance I would tell all the bacteria in your body, to take mine instead of yours. Get well soon my friend.
You've brought so much joy to my life; I hope to bring some cheer to yours. Get well soon.
From sunrise to sunset, from east to west, from north to south, we all pray for your quick recovery. Get well soon.
sources: wishesmessages.com and wishesgreeting.com
Read More about Get Well Soon:
15 Get Well Soon Wishes for a Friend
Get Well Soon Flowers – Basic Etiquette
Forget me not: Remembrance Flowers