Funny Birthday Card Messages
Looking for something original to include in your birthday card? Choose a funny message to lift the mood and forget about the age!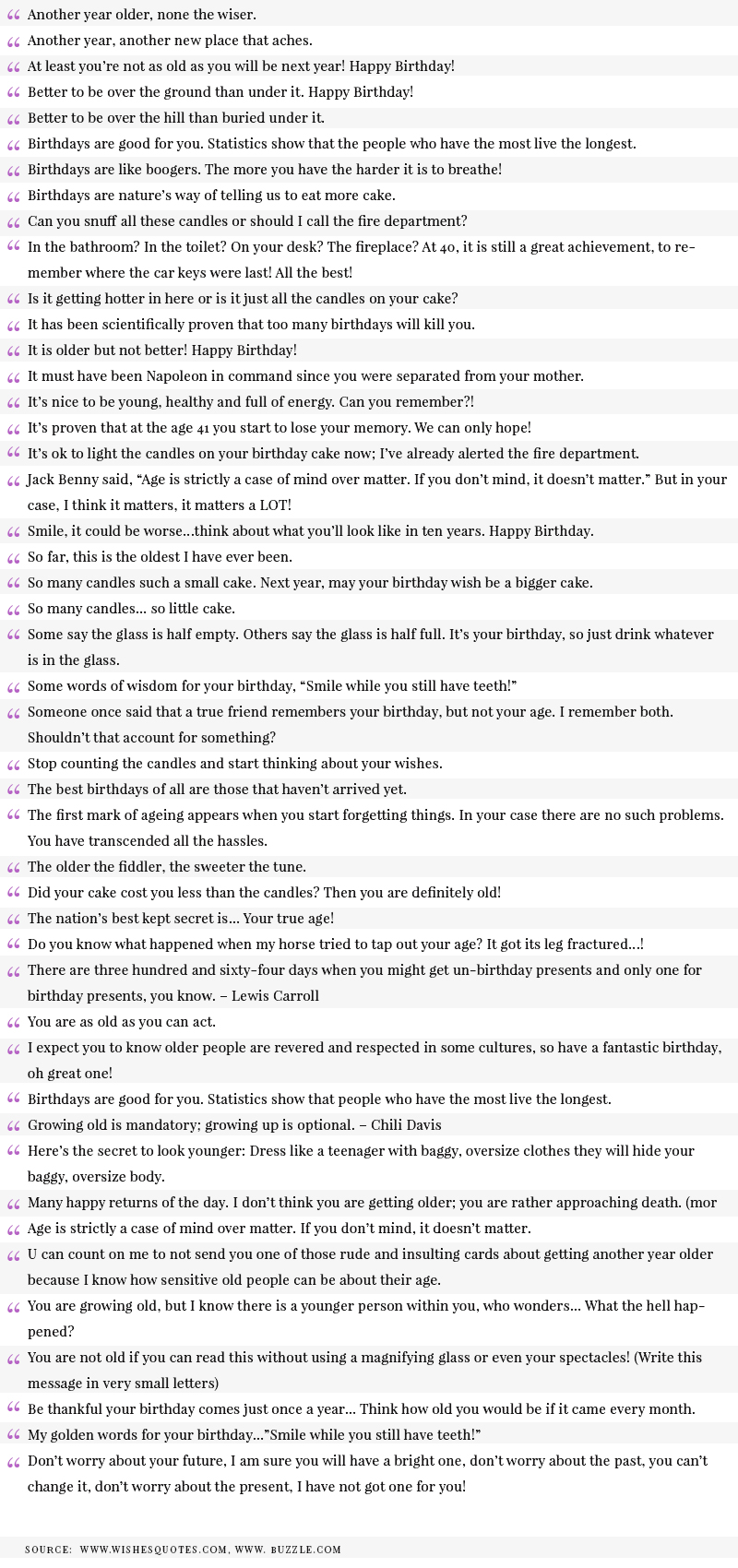 If you're looking for some birthday gift ideas, here are some of our suggestions from SerenataFlowers.com:
Aztec Sun – one of our bestselling bouquets, a sunshine in a vase with vibrant yellow lilies and yellow roses
Twilight – scented purple freesia meets delicate white roses to blend in perfect harmony
Mrs Tracy Klein – hues of pink and purple in a beautiful blend of textures, colours and fragrance
Peace – simple yet beautiful assortment of white lilies, roses and green foliage
Blue Dendrobium – exotic vibrant blue orchids that will brighten up any room
Happy Birthday Hamper – filled with her favourite treats, chocolate and a Happy Birthday balloon
Red Wine Gift Basket – the perfect birthday gift containing red wine, potted rose, birthday balloon and chocolate
More Happy Birthday Messages:
Happy Birthday Messages for a Boyfriend
Happy birthday messages for her
Happy Birthday Messages for Him
Happy Birthday Wishes for a Man
7 Unusual and Creative Birthday ideas for her
15 Brilliant Happy Birthday Cards
Weird birthday traditions from around the world
Happy Birthday Flowers on a budget
Birthday hampers: Buy online or make your own?
10 tips for a birthday party on a budget
Birthday Gift Guide: 10 Birthday Flowers under £20
---
Serenata Flowers offers a five-star flower delivery service in the UK – take a look at our recent special offers and take advantage of our discount codes to get fresh blooms at unbeatable prices. Free delivery in the UK from Monday to Sunday.