What is a funeral spray?
Funeral sprays are a popular tribute used to express sympathy.
Traditionally, these arrangements are available in both single-ended and double-ended designs. Double-ended sprays are sometimes called casket sprays, due to the fact they're often used to adorn the coffin.
Which flowers for a funeral mean what?
Lilies symbolise innocence and are said to restore the soul of the departed.
Gladioli funeral flowers are traditionally used in fan spray designs and embody feelings of integrity, strength of character and sincerity.
Hydrangea plants are a popular choice for funeral flowers as they can be replanted after the funeral, as a reminder of those who have passed.
Chrysanthemums are symbolic of death in a number of European countries and are therefore a popular option for funeral.
Carnations, asides from being fragrant and long lasting, are a prevalent choice for those who wish to express their sympathies. Each hue has a different meaning.
Roses come in an array of shades, with each colour brandishing a different meaning. White roses conjure reverence, youthfulness, humility and innocence, whilst red roses evoke feelings of love, respect and courage.
Daffodils and tulips represent a fresh start and are often sent to those who have lost someone.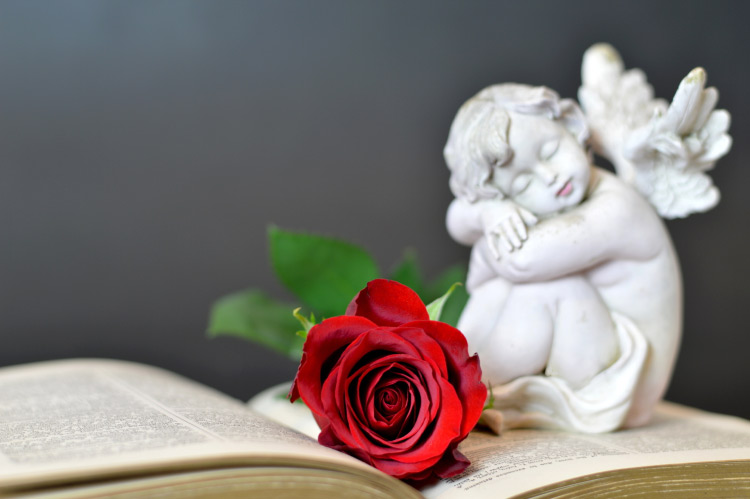 What is a spray of flowers?
A spray of flowers comes in the shape of a single, willowy shoot, branch or twig that bears blooms, buds, leaves or berries
How much are flowers for a funeral?
Traditionally, you should expect to pay between £30 and £70 for a good-sized floral arrangement. Specialist and personalised requests will cost more. For example, floral tributes and shaped wreaths can cost anything in the excess of £100. An extremely large casket spray may cost you in the region of £500.
What type of flowers shall I send to funeral?
If you were close to the individual who has passed, choose their favourite flower. Alternatively, choose an arrangement that conjures the correct sentimental feeling. Flowers that are ideal for funerals include carnations, gladioli, snapdragons, chrysanthemums, lilies, carnations and roses.
What do you write in a sympathy card?
Unless you're extremely close to the family or individual, you should keep the sympathy card short. Address it to the family and sign it off with your name and include a message such as 'I'm so sorry to hear about your loss', 'thinking of you in these sad times', 'My thoughts are with you and your family' or 'they will always be in our hearts and memories'.
More resources on sympathy card messages:
What are the best flowers to send to funeral home?
When sending flowers to a funeral home, it's important to discuss arrangements with both the family and the funeral director. You may wish to send flowers that complement one another or all chip together and invest in a larger display, such as a wreath or casket spray. It's a good idea to check when the funeral home expects delivery of these flowers as they often require them to be dropped off the day before the funeral.
What kind of flowers do you send to a baby's funeral?
The loss of a baby is an extremely difficult situation to take hold of, regardless of whether the child was your own or a loved one's.
When choosing funeral flowers for a children's funeral, consider the many meanings of the various different flower species and pick something that represents the child's personality. You may also wish to choose flowers based on gender, such as pale pink and pale blue arrangements.
Bouquets of pastel or hot-hued flowers are prevalent choices. Lavender is often associated with the loss of a young girl, whilst white flowers resemble purity and innocence; pink youthfulness and joy; and blue tranquillity.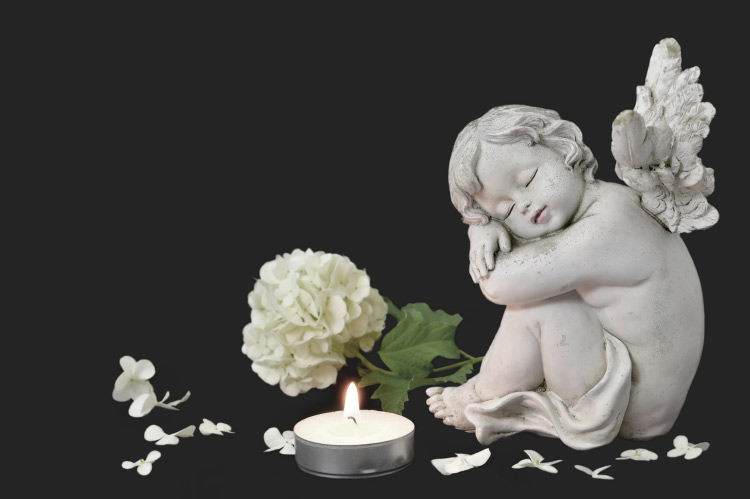 What do you do with flowers after the funeral?
The family will generally take funeral flowers home and display them around the house. This usually happens directly after the service, especially if the wake is being held in the family's home. Some will also donate these flowers to others or leave them on the grave.
How do you address flowers for a funeral?
When you are sending flowers to a close friend or relative, you should always include a separate sympathy card. When sending flowers to be included in the funeral home itself, the message should be focused on the individual who passed instead.
What is a sheaf of flowers?
Hand tied sheaves are a great option to send directly to a funeral or home, as they're an alternative option to the traditional bouquet.
I missed the funeral, shall I still send flowers?
If you're unable to attend the funeral, send sympathy flowers instead of funeral flowers with a card addressed to the family. These should be delivered directly to the family's home.
What's the different between sympathy and funeral flowers?
The main difference between funeral flowers and sympathy flowers is where they are sent. Flowers that are sent to the home of those who are grieving are classed as sympathy flowers, and are often smaller in size. Flowers sent directly to the funeral home are funeral flowers and are traditionally used to decorate the casket.
Shall I send a sympathy or funeral card?
If you were closer to the individual who has passed, send a funeral card addressed to them directly. This should be delivered to the funeral home. However, if you wish to show your condolences to the family, send a sympathy card to their residence.
Funeral Flowers – Resources
Funeral & Sympathy Flowers Do's & Don'ts – FAQ's – Grower Direct