As the seasons change, so do the blooms we put in our bouquets.
To give you inspiration, we've listed the top five flowers suited to winter arrangements, all of which are guaranteed to brighten up a dreary day.
Oriental Lily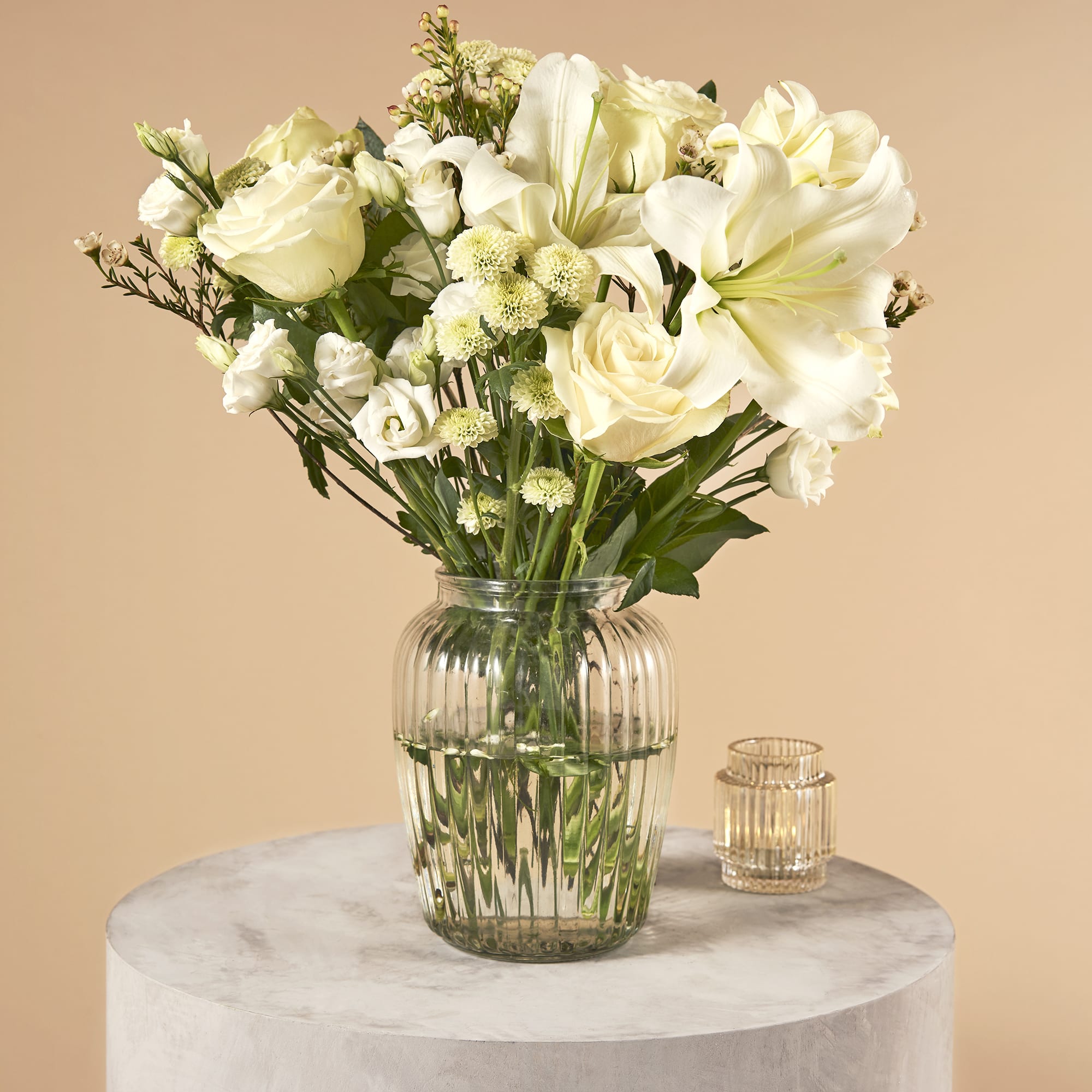 Oriental lilies are the classic "late bloomer." Their bold, beautiful blooms add instant cheer to the home, which makes them a popular flower in wintertime, especially with those wishing to ward away a little of the winter chill.
Oriental lilies are superior long-lasting cut flowers, blooming for 7 to 14 days. Look for flowers with buds and follow these simple tips to keep the blooms fresh longer: holding the lily stems under running water, cut about one inch off each stem with a sharp knife or shears.
These blooms also come in a white hue, meaning there is one to suit all tastes and home styles, whether gifting for a friend or yours truly. For best results and to prolong their lifespan, place them in a slightly cool location, away from direct heat such as blow heaters.
Alstroemeria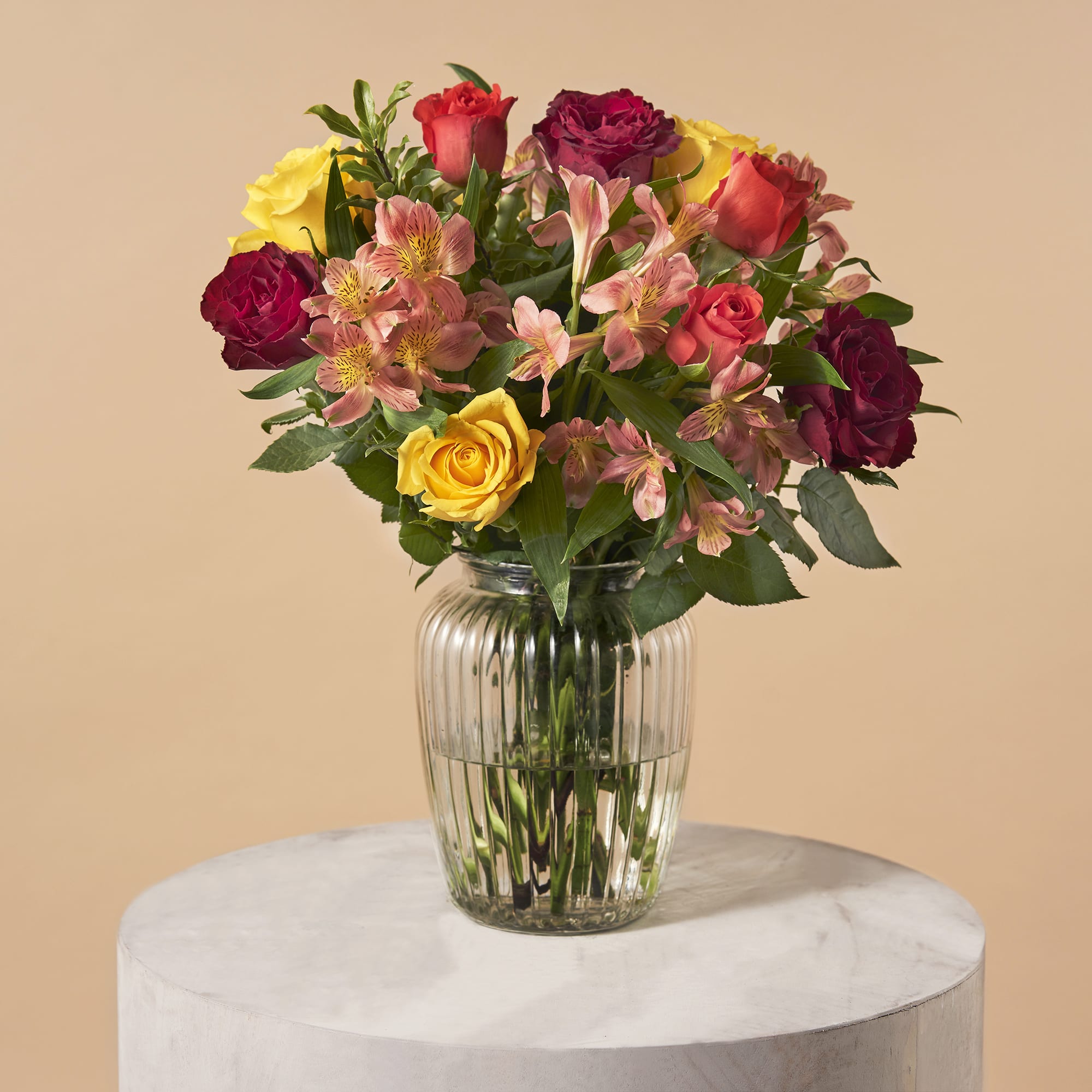 Another popular flower for winter arrangements. Alstroemeria can add an injection of colour into the home. The majority of varieties bloom in January, including some which provide snowy white blooms – perfect for a winter wonderland style.
A good thing about many of the modern varieties is that they flower for months at a stretch, pumping out three or four separate flushes of flowers. They don't seed everywhere and become invasive.
Asides from their impressive vase life, these blooms are symbolic of devotion and friendship, and achievement of aspirations which makes them a great gift. Expect these blooms to have a vase life of up to two weeks if cared for correctly.
Lisianthus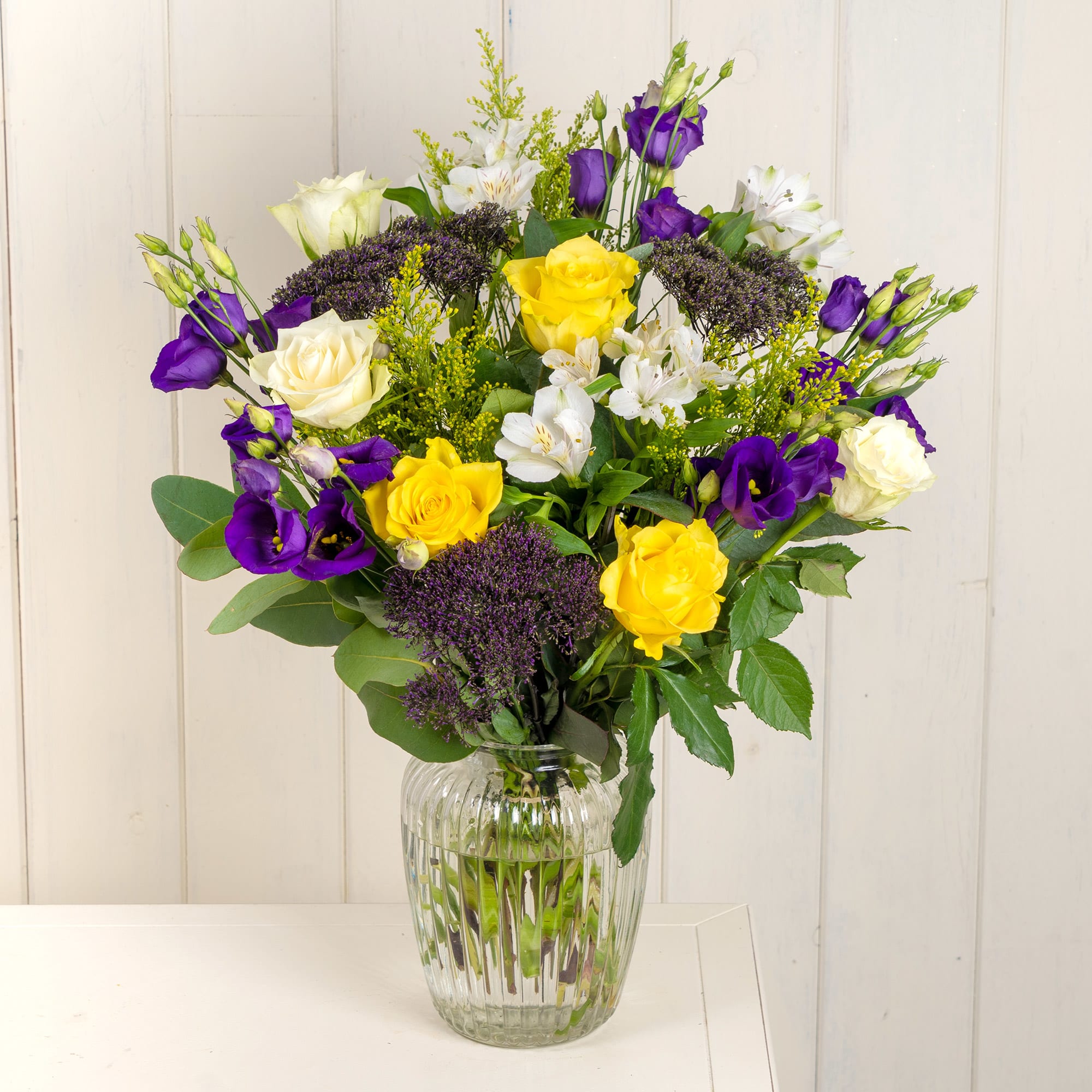 With its vast collection of colourful bell-shaped flowers, the Lisianthus is increasingly being grown as an annual plant, which means its bold colours can be the ideal addition to a winter bouquet.
With a great vase life and an equally impressive colour scheme to match, these blooms are popular in winter wedding bouquets and on shelves and tables across the country.
In order to boost the life of your blooms, it's recommended that you remove any leaves which rest below the waterline in the vast and replace the water every few days. If the water starts to get cloudy, it's often a sign to refill the vase!
Red Roses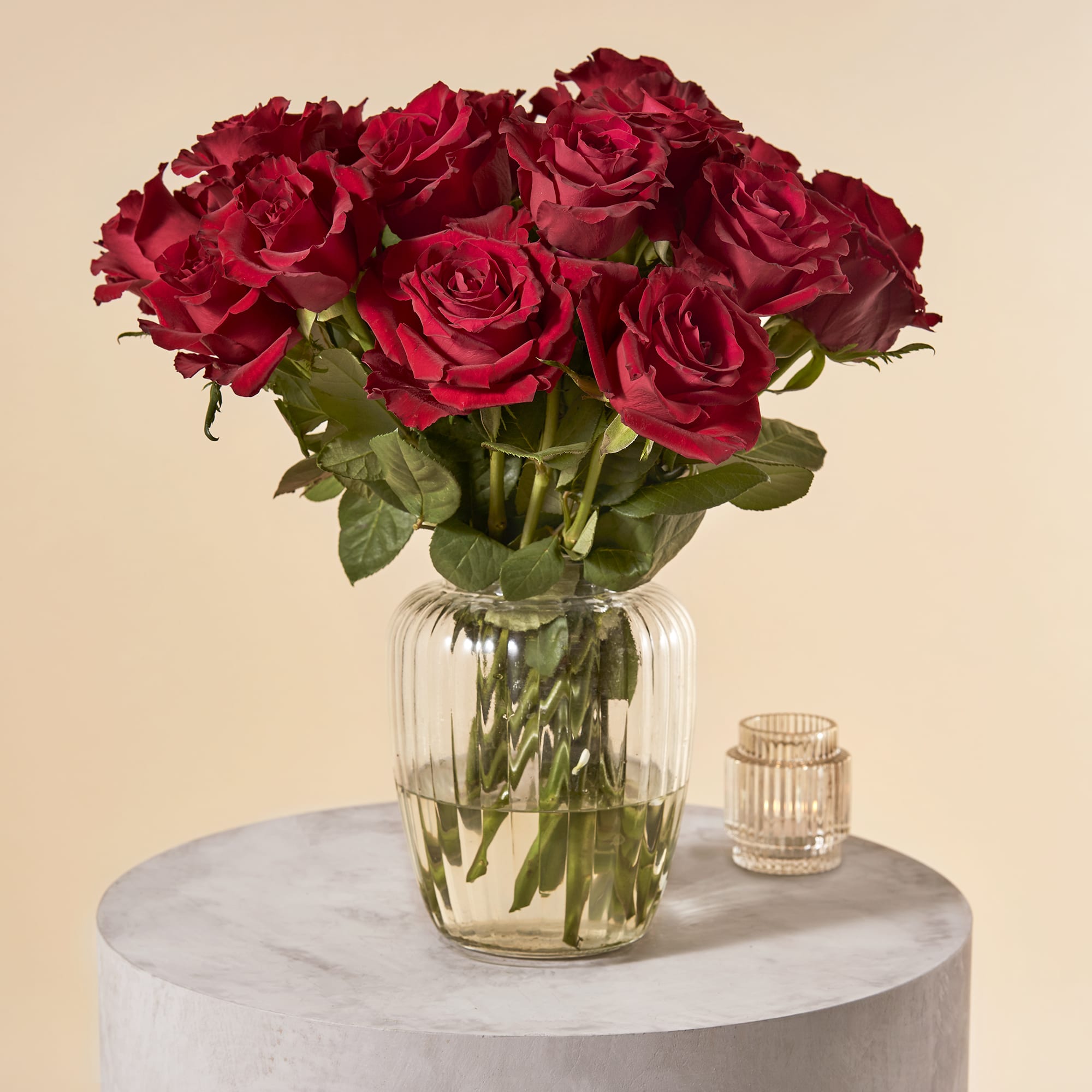 As well as being the flower of love, red roses are a popular option in the winter months too. In fact, they're a common staple in bouquets and decor. Their bold hue is a perfect match to the classic Christmas colours, which means they provide a way of prolonging the festive season.
This is particularly the case when they are paired with the likes of seasonal green berries and foliage infused with gold, a combination that can add instant joy and cheer to the home or office.
Red roses are also suited to being table centrepieces and mantelpiece decor, as they add an instant injection of vibrant colour to your table or shelf. In terms of vase life, freshly cut red roses tend to last around a week, or slightly longer, when placed in a vase with water and flower food.
If you're planning on using them in a table display or as a centrepiece, it is recommended you order them from your online florist to arrive a few days prior to your event. This will mean they'll be at their best to provide the touch of elegance you crave.
Dendrobium Orchid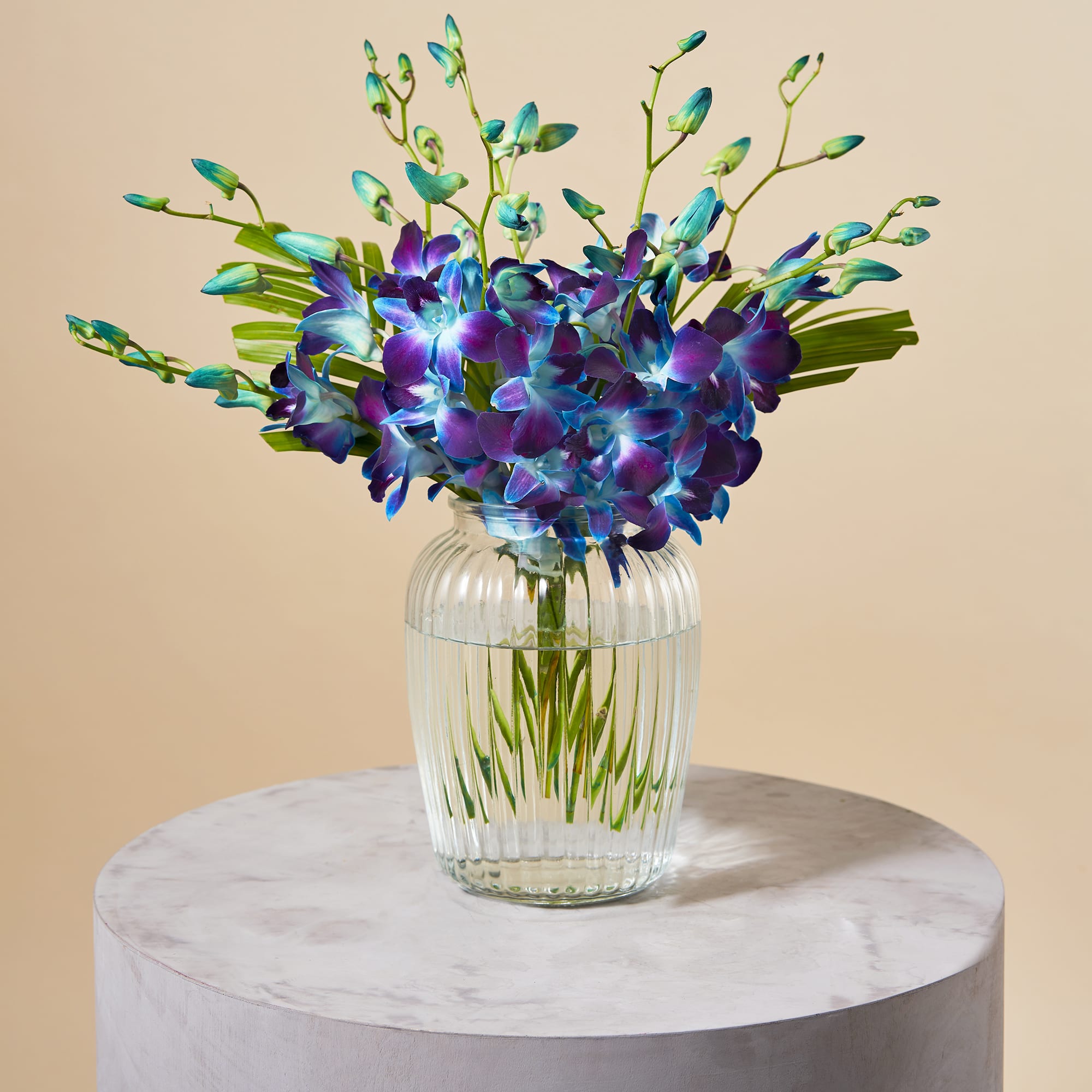 The Dendrobium is available all year round that makes them a good choice for winter arrangements.
Dendrobiums need lots of light, but not direct sun. The best is a lightly shaded south window. East or west-facing windows are satisfactory if bright (avoid direct sun except at the beginning or end of the day). The ideal temperature for the Dendrobium is 18 to 22 °C.
The pigmented electric blue galaxy Dendrobium orchids not only make an incredibly unusual gift, they also make a superb talking point for any dinner party.
Conclusion
Despite the cold days and dark nights, there are many plants that thrive in the winter months, helping to provide an injection of colour into otherwise dull days.
With the right care, most will last for a significant period of time too, meaning they'll be there to provide a pick-me-up for that little bit longer!