Many of us purchase flowers based on the recipient's favourite hue or favourite flower, without taking factors such as meaning and symbolism into account. But this can go horribly wrong, especially if you send a bouquet of beautiful blooms to a loved one to show them how much you care, when in fact the blooms in question are symbolic of mourning or mean 'I'm sorry'. If he or she knows a little more about flowers and their meanings than you do, they may be surprised by your gesture.
Blooms are one of those gifts that are heavy with symbolism. For example, a rose can portray a powerful message of your love for your other half. Other blooms can carry equally as impressive meaning and while many are symbolic of love and passion, you may be shocked to learn that some of the most prevalent flowers actually symbolize negativity, loss, or anger.
With this in mind, it's wise to do your research before choosing a particular flower or plant to give someone, and especially if you wish to remind them that they're in your thoughts. Here is a range of flowers that can mean 'thinking of you', if you happen to be short of ideas…
Salvia
Depending on its hue, salvia can have various different meanings. Blue salvia for example means 'thinking of you', whereas the red variant means 'forever mine'. So if you're adding salvia to a lover's bouquet, make sure you choose your colours wisely.
Carnation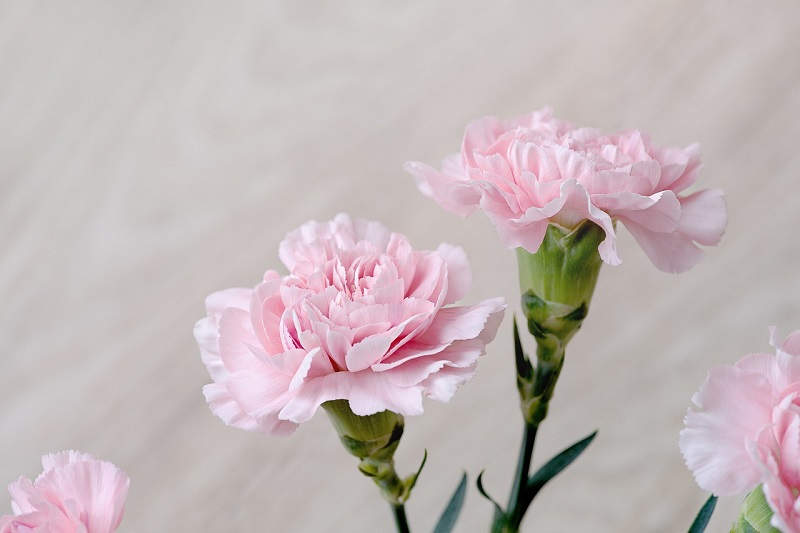 These bold blooms are a great statement piece and are the ideal option to choose if you wish to tell someone you are thinking of them. They are perfect for someone you love and also tend to be one of the cheaper options for those on a budget. To ensure your gift has the greatest impact, choose white carnations as these denote feelings of 'sweet and lovely' or pink which means 'I will never forget you'. However, it's important to stay away from a variety of the other hues available.
The two-toned variants mean 'I cannot be with you', and yellow hues signify typically signal 'disdain' – not exactly a love-worthy sentiment! If you are looking for a bold and bright bouquet of carnations, look no further than online florists such as Serenta Flowers. You can even opt for the same and next day flower delivery, with the Cranberry Sorbet bouquet the perfect present to gift someone you are thinking of.
Lemon Balm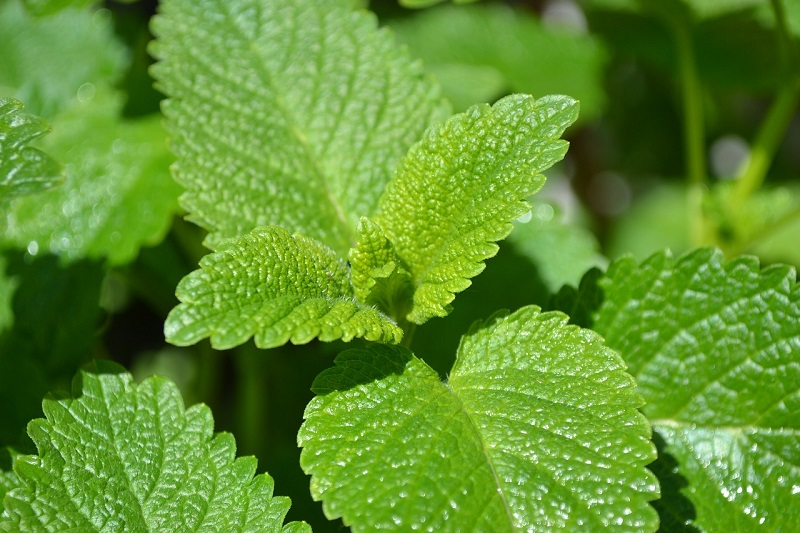 A little like a 'balm' for your feelings, lemon balm is symbolic of sympathy and empathy. It also makes a sweet, delicious, and soothing tea and repels pests such as mosquitos! It's also renowned for helping to reduce feelings of stress, so it's also a great bloom to give if you know someone is having a hard time of things.
Dahlia
These ruffled blooms stand for feelings of splendor and dignity, which makes them an ideal gift to send those you are thinking of. They make great blooms to mark graduation and are perfect for those celebrating an achievement such as a new job.
Amaryllis
A strong, powerful-looking bloom that looks like it's brimming with excitement, which may be why Amaryllis is symbolic of pride. They're the perfect option to send someone who has just passed an exam, achieved a goal, or been given a promotion. The blooms themselves look a little like they have just accomplished a huge achievement and can't wait to share it with the world!
Red Tulips
Red roses aren't the only flower with a romantic connotation, as red tulips are also associated with loving feelings and are another option to send a loved one you're thinking of if you have a lesser budget to work with. They're symbolic of dedication and romance. Red tulips are also considered to be a strong declaration of love, and they're especially gorgeous in the spring. These are a fantastic option to give those who need a little pick me up as they promise to add instant depth and hue to any home in the household and they're guaranteed to put a smile on a loved one's face as soon as they open the door to delivery. Serenata Flowers offer same and next day delivery on a variety of bold and bright Thinking of You flowers, giving you plenty of options to say that you're thinking of somebody.
Myrtle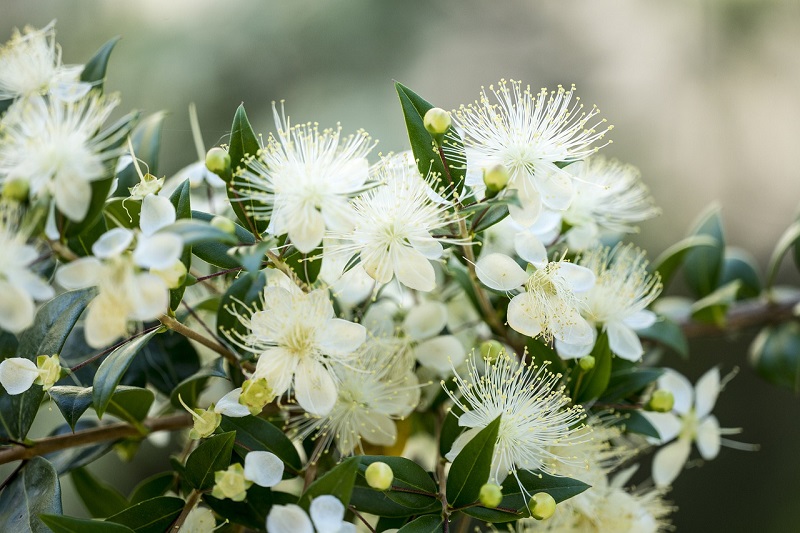 If you need the perfect bloom to send to those celebrating their wedding day, look no further than myrtle. This bloom stands for good luck and love in a marriage, and is, therefore, the ideal gift for a friend or family member on their special day to show that you are thinking of them.
Edelweiss
Edelweiss blooms denote feelings of courage and devotion, and the strong symbolism associated with them means they're a great option to give those you are thinking of. They thrive in harsh Alpine conditions, so it is little wonder these attributes are associated with these pretty green blooms!
Sources: goodhousekeeping.com