When it comes to stylising a bouquet or border, it is important to pick flowers that complement each other. Keen gardeners tend to gravitate towards a select number of blooms, as this way it's easier to create eye-catching centrepieces, bouquets, runners and more.
To give you inspiration, we've put together a handy guide comprising a list of blooms that tend to work well in all scenarios…
Peonies
Peonies are a favourite of many flower arrangers, whether professional or amateur. Pink salmon and coral peonies work particularly well together and are a favourite for the likes of weddings and summery events!
Other hues these blooms are available in include light pink, white, burgundy and fuchsia when in season. Asides from being a species which boasts a spectacular array of hues, peonies are also extremely affordable.
Blue tweedia
Blue tweedia is another top pick when it comes to floral arrangements that complement one another. They're also an extremely easy option to add to bouquets, especially if you wish to make them pop! Their beautiful blue shade looks super pretty with an array of other colours. One of their biggest selling points, however? They're unique, which means they have the extra 'wow' factor!
Protea and King Protea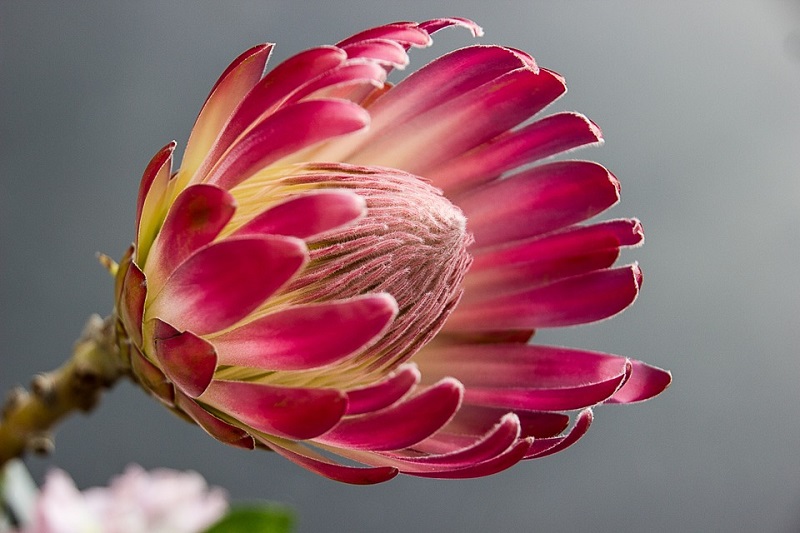 These oversized blooms (hence the name King) create a great talking point when used in an arrangement. They boast a romantic and tropical vibe, and just like blue tweedia, they're distinctive.
Standard sized protea (or pink protea) is the smallest variant available and is a good option to add to bouquets when you want to create something a little unexpected, as they boast rich colour and have plenty of texture.
Another good option is the pincushion protea, which is both whimsical and tropical in style. For best results, the team with smaller blooms in muted or white shades.
Ranunculus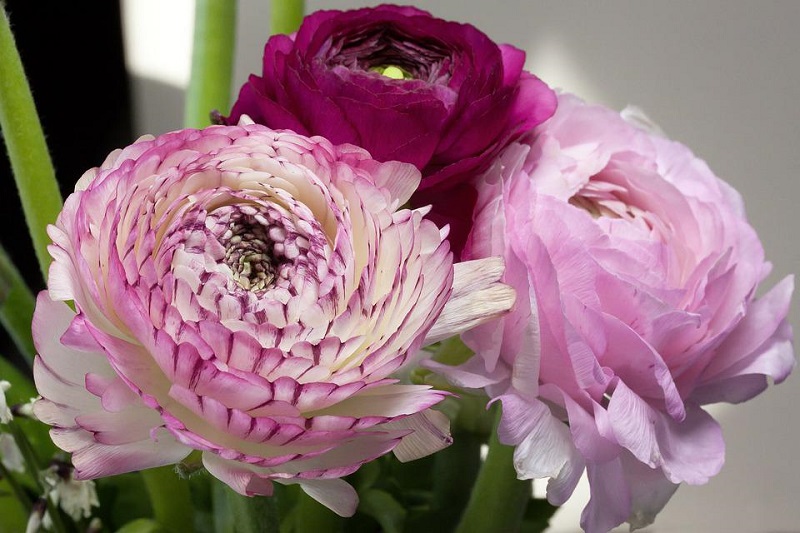 Ranunculus is a relatively safe option and is a great choice for both centrepieces and bouquets. They're available in large and smaller sizes, meaning they can be used as the star of the show or as a filler flower, depending on which size you choose.
Garden roses
Garden roses are a great choice for those who aren't big fans of regular roses! They are a popular choice for a wide range of floral arrangements, mainly because they're available in a wide range of hues, which can be used alone or together.
Scabiosa
Scabiosa is a go-to filler flower for an array of arrangements. They work well with almost every other bloom in existence, as they're able to adopt the vibe of the floral display in question. The main colours include lavender, white and lilac.
Double bloom and parrot tulips
Tulips, particularly parrot tulips with their unique, ruffled style petals, and double bloom tulips, which often get mistaken for peonies (yet boast a much lower price tag) are both great options to add to floral arrangements spanning a variety of styles and occasions.
Lilac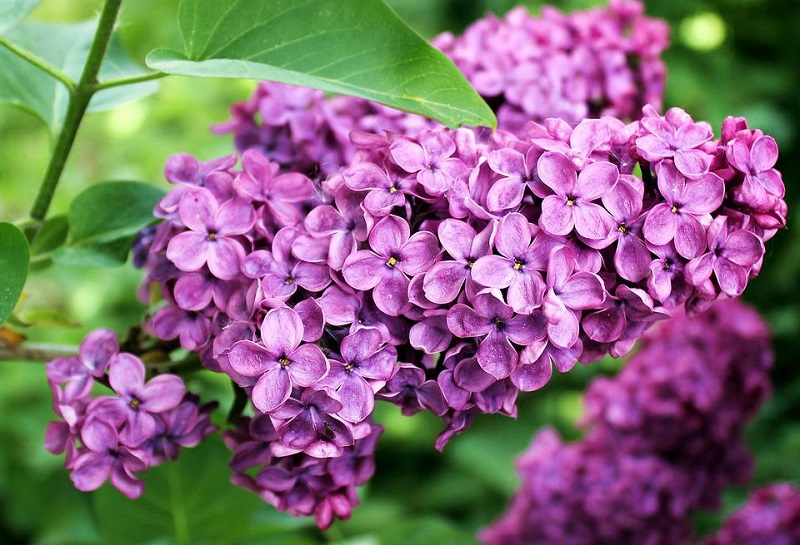 Lilacs are famed for both their fragrance and texture. They complement almost every bloom and add an instant hit of hue and smell to any floral display – whether gifting a bouquet or styling an event.
Monstera leaves and philodendron
These are a great option for those looking to tone down an overly busy display of blooms as they boast a clean, contemporary and minimalist style. Another selling point of these blooms is their impressive vase life – as long as you cut the stem well and ensure their water remains fresh, they will thrive.
As well as picking blooms that are celebrated for complementing each other, it is important to use your eye. Simple trial and error will show you which blooms look aesthetically pleasing when placed alongside each other and which don't. You may even wish to create a mood board or take inspiration from bespoke florists.
Many online florists, including Serenata Flowers, showcase a wide range of pre-prepared bouquets and floral arrangements, revealing which hues and blooms work well together. Spring Poetry, for example, showcases a delightful mix of daffodils, hyacinths and narcissi.
Source: papernstitchblog.com