Flower delivery services have a number of tips and tricks they abide by to ensure blooms and plants arrive at your door in the best possible condition. This enhances the service that is provided and makes sure that your brightly colored blooms can be enjoyed for as long as possible when they arrive. If you've ever wondered what we do behind the scenes when it comes to flower delivery, here are the essentials that you need to know.
How we make flowers travel safely
Many occasions call for floral arrangements, however, it's important to remember that flowers are living things, and can be extremely delicate. It's imperative that flower delivery services transport cut flower arrangements without damaging any of the blossoms. To do this, they will ensure the flowers are stored in a cool place, at a temperature between 1°C and 24°C. Some people place flowers and floral arrangements in a fridge prior to an event to keep them fresh for longer.
The temperature of the fridge must be cold but not freezing and the fridge must be vacant of vegetables or fruits as these can release a gas called ethylene, which is detrimental to the health of cut flowers. Another top tip prior to transporting flowers is to cut one or two inches off the stems, as this will help to extend their lifespan and keep them fresh whilst being transported.
This is also recommended when they arrive at the destination, as it's important to recut the flowers every 24 to 48 hours to preserve freshness. They will often also arrive in plastic wrap or a plastic bag, as this seals in moisture and keeps the flowers in place.
How they survive the journey
Before shipping bouquets or floral arrangements, all flowers are prepared for their journey using a number of hydration methods. If the blooms appear sleepy and thirsty post the journey, this is completely normal! Following the care methods that arrive with the flowers will help to pick them up in no time!
Flowers, regardless of the arrangement, should be treated with the utmost care. This is why online florists use recommended and trusted transport services to ensure the safe delivery of blooms around the country, irrespective of the destination they are intended for. This ensures that the flowers and plants last even longer, giving potentially days of extra color!
How come they are so fresh?
Flowers from online florists, including bouquets and fresh-cut flower arrangements, are hand-crafted and delivered by local florists closest to the recipient's location, which is why they are so fresh! This ensures they last as long as possible, especially when taken care of correctly, which includes guaranteeing they have plenty of water, are placed in the perfect position (out of direct sunlight) and receive the correct amount of plant food.
All instructions for best care practice come with the plants and flowers ordered. Provided that you play the perfect host by altering the water and adding more plant food every few days, you can expect a long lifespan from your blooms. You can also perk up any heat-exhausted blossoms by soaking the entire flowers in cold water for an hour.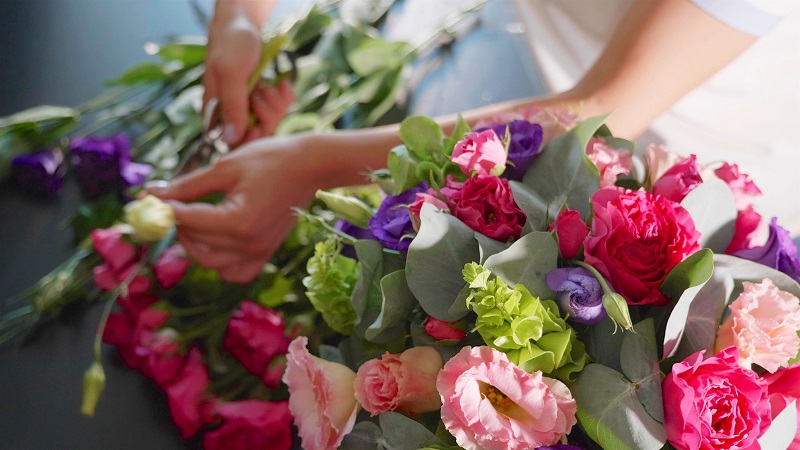 What kind of flowers we select
Only the freshest, hand-picked, highest quality blooms are chosen, all of which are sustainably grown direct from handpicked growers. Knowing where the flowers come from ensures the highest measures of quality. This means a longer guaranteed shelf life than contemporary blooms, transported to their destination in the shortest possible time.
How they are shipped
Florists now use air-conditioned vans complete with steam baths to transport flowers to the various destinations around the UK. Each bouquet is tenderly fashioned in-house by a team of expert floral specialists, which means today's top florists are able to monitor quality closely, meaning your blooms arrive without wilted blossoms and tired stems.
These vans are also designed to hold delicate blooms upright, at the correct temperature and encased in protective packaging to ensure they arrive at your door in tip-top condition. If for any reason the blooms don't arrive in tip-top condition, you can rest assured a refund or a replacement will be sent in a speedy fashion. Just get in contact with your florist and they'll work to find a solution to whatever issue has arisen.
Letterbox flowers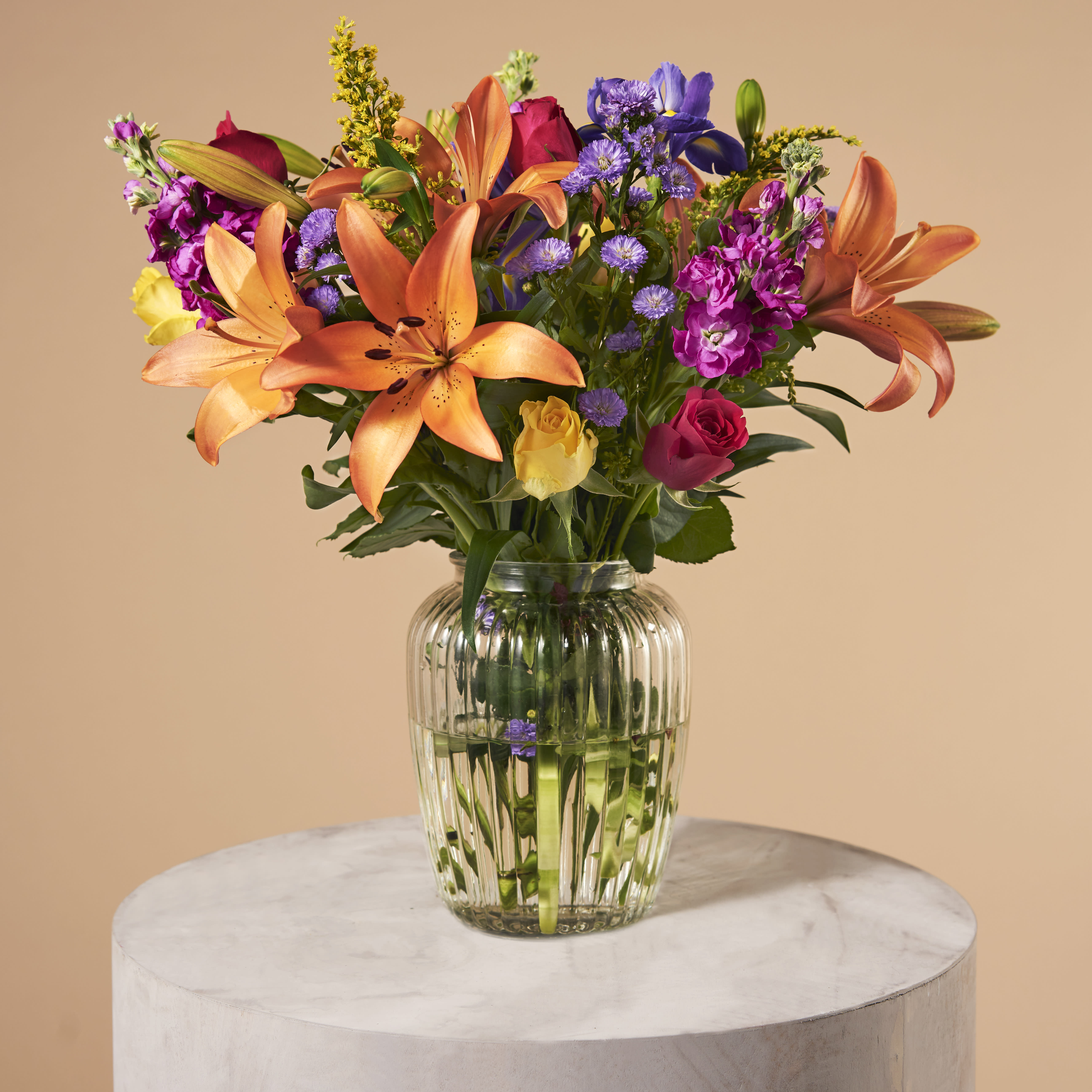 Letterbox flowers are a great option for those wishing to gift blooms to family and friends further afield and also for recipient's that work long hours. They no longer need to be in to sign for the delivery and will instead be greeted by a beautiful floral display as soon as they walk in the door. They arrive housed in an extra sturdy box and extra packaging to ensure they survive the mailbox drop.
Serenata Flowers boasts seven letterbox flower variants, meaning there are color and style to suit all tastes. From soft pastel pink hues to bright, tropical shades, this is a gift that is guaranteed to put a smile on anyone's face – especially after a long day in the office.
Letterbox flowers are also available with next day delivery in the UK, which makes them a great present choice for those who have busy schedules. They will arrive at the recipient's door the day after you place the order, provided that you order online by 10pm. Flowers by mail or letterbox also come with free delivery!
***
Choose our Flower Subscription to regularly make your dearest one happy!