Not all of us have a lot of time on our hands, especially those leading busy working, social and home lives.
Yet despite this, the majority of us still wish for a bright and beautiful home, blooming with lush green foliage of indoor plants all year round.
Thankfully there are a number of low-maintenance indoor plants, shrubs and floral species available to the homeowner today, meaning anyone can have a picture-perfect abode – especially if they choose to fill their space with indoor plants that require very little care to survive.
Top 5 Low Maintenance Indoor Plants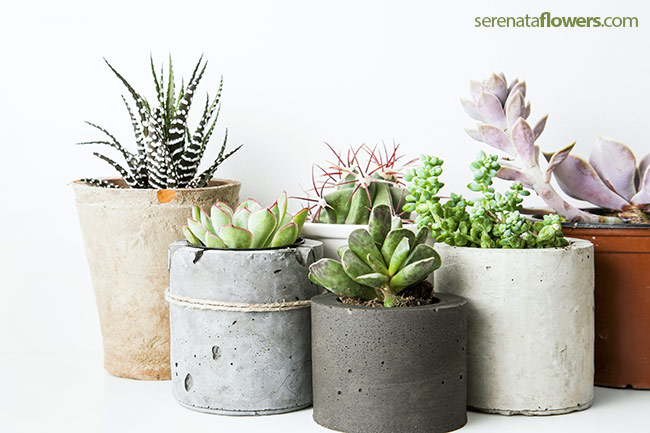 Indoor Plant #1 – Norfolk Island Pine
This fragrant, lush green houseplant simply requires ample light and humidity to thrive, making the perfect option for an orangery or conservatory. In low light, the branches can change colour slightly and may fall off. It's therefore important to choose its home wisely. If the air is too dry in your house, it's best avoided as it may become prey to common houseplant pests, such as spider mites. However, when placed in the correct environment, it requires little care and boasts a hassle-free option for the home.
In an outdoors setting, this specie of plant can grow up to an astounding 200 feet tall – especially in its native environment, which sits between New Caledonia and Australia in the South Pacific. When chosen as an indoor plant, it will seldom grow taller than ten feet.
It's a popular option come Christmas time and many will choose to decorate this 'live Christmas tree' with various embellishments each and every December. Outside of this month, its beautiful symmetry and soft texture will add warmth and cosiness to any room in the household. In order to preserve this symmetry, turn your plant every once in a while.
Growing conditions – 60-75 degrees Fahrenheit, bright light – try to avoid direct sunlight and place a couple of feet away from a window.
Tips – When watering this plant, only do so if the soil surface is completely dry
Indoor Plant #2 – English Ivy 
Although grown more commonly as an outdoor plant, there are various types of indoor ivy to choose from. For best results, grow a pot of ivy on a shelf or mantelpiece and allow its stems' room to trail. Climbs or trails tend to reach six feet in size – it's important to take this into consideration when choosing a room to display this plant in.
When grown in the correct conditions, Ivy requires little care and prefers bright, indirect sunlight. It tends to flourish in most temperatures, including cooler heats and some humidity. This indoor plant is available in a variety of sizes and shapes. Some species boast triangular leaves, whilst others are three-lobed and certain styles are extremely pointy.
If you already have ivy in the home and wish to invest in a new plant for an additional room, simply cut a section of stem from your existing plant (this should measure five inches in length) and remove the bottom leaves. Plant in a new pot and keep moist for the first few weeks.
This versatile vine plant, with its deep green colourful leaves, adds a splash of hue to any room in the household. Additionally, it's a popular option for topiaries.
Growing conditions – 55-70 degrees Fahrenheit, medium to bright light
Tips – Water on a daily basis
Indoor Plant #3 – Chinese Evergreen 
If you're looking for an evergreen to brighten up your indoor space, this could be just what you've been searching for. Boasting great foliage in various green hues, attractively patterned with contrasting colours including grey, silver and green, it's an ideal option for the home and will add an instant hit of colour to any room in the household. Growing to three feet tall and wide, it's small enough to be maintenance-free and big enough to pack a punch.
This hassle-free indoor plant is extremely easy to care for when placed in the correct conditions, and extra tough! This is why it's celebrated as being one of the best plants for beginners. Place in a colour-contrasting terracotta vase or hot-hued plant pot to create an aesthetically pleasing centrepiece for the home.
Over time, this particular style of indoor plant can help filter out air pollutants and toxins – another reason to invest in an Evergreen.
Growing conditions – 60-75 degrees Fahrenheit, low to medium lighting
Tip – Keep evenly moist by watering once a day
Indoor Plant #4 – Peperomia 
Boasting a series of waxy, textured leaves in a soft green shade, this small houseplant is available in a series of styles – in fact, there are over 1000 varieties in existence today. One of the more popular variants is the Red Edge Peperomia, which features a creamy coloured leaf tinged with a vibrant red shade. Other species include the Baby Rubber Plant, the Ripple Peperomia, the Watermelon Peperomia and the Silverleaf. Certain styles boast upright conical spikes, whilst others feature marbled, striped or solid leaves, with either a rippled, shiny or smooth texture (depending on the specie).
This is an ideal option for an indoor plant as it takes up little space yet still packs a colourful punch. It's also extremely easy to take care of and simply requires a little water to thrive. Grow in a plant pot and display on a table or shelf, or alternatively use as a hanging plant.
Growing conditions – 60-75 degrees Fahrenheit, Low to medium light
Tips – Allow the soil to dry between watering
Indoor Plant #5 – Zeezee Plant 
This indoor plant has been nicknamed the 'eternity plant' as it lasts for such a long period of time. It's extremely easy to maintain and can withstand both neglect and low light, which makes it a great option for those with a busy lifestyle and those who travel a great deal. Cut stems will remain green (even without water) for up to several weeks.
The plant's leaves are very heavy-duty in style and the plant itself tends to stay the same size for a long period of time, which means it will rarely outgrow its home – reaching a maximum height and width of just 2-3 feet. If you're looking for a larger plant, simply purchase one that is a little bigger in size.
Growing conditions – 60-75 degrees Fahrenheit, Low to bright light
Tips – Allow the soil to dry between watering
Source: bhg.com 
---
Local And International Delivery
Flowers By Occasion And Holiday
Specialized Gift Ideas