If you've recently moved into a new house, regardless of whether it's your first home or your third home, a housewarming party is a must!
You may wish to show off a stylishly decorated living room or landscaped garden, but whatever the reason, it's important to consider housewarming etiquette. After all, you don't want to make it look like you're inviting people solely to receive housewarming gifts.
With this in mind, housewarming invitations should refrain from mentioning presents at all.
What to do if people ask you what gifts you would like?
If people want to give you a gift to celebrate you owning your first home or moving into a new house, this is perfectly acceptable.
The likes of new home flowers, chocolates or a bottle of bubbly are all great ideas. All of these gifts can be tailored to the person and more importantly, won't break the bank.
Do I have to serve food at my housewarming party?
Generally, if you throw a party, your guests will expect you to supply both food and drink. They'll often bring a number of dishes along themselves. However, this doesn't mean slaving over the stove for hours on end.
Your home isn't a restaurant and you're not throwing a housewarming to show off your cooking skills. Deli-style dishes, finger food, and drinks are all acceptable for a housewarming party.
If you've recently painted the walls bright white and the carpets are brand new, avoid anything that could stain – keeping it simple is a great rule to follow.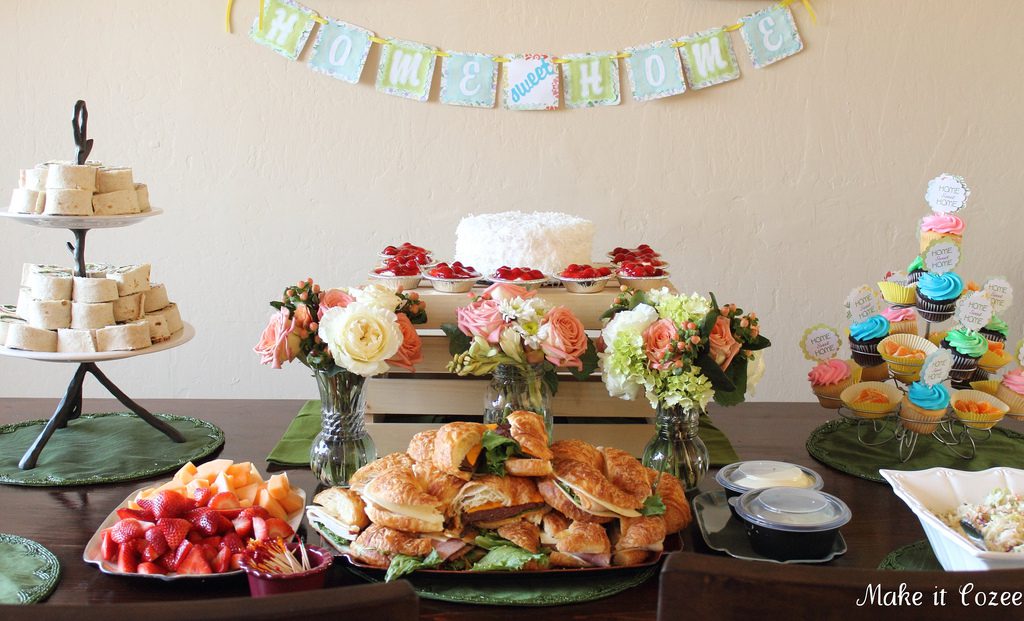 Etiquette applies to both the homeowners and the guests…
Asides from making your guests feel welcome, those you invite will also want to gift you with something that celebrates the fact you've found a house to call your own.
There are a number of new home gifts to choose from, the key is to think of something innocuous.
Gift Ideas
Traditionally, people would present new homeowners with salt, bread, and a broom – all of these gifts carry special symbolism.
Today, guests tend to opt for more modern-day housewarming cards, a good bottle of wine, champagne or a bouquet of new home flowers.
Flowers are a great option if you're unsure of what to get someone, as they will add an instant hit of colour to any room in the household.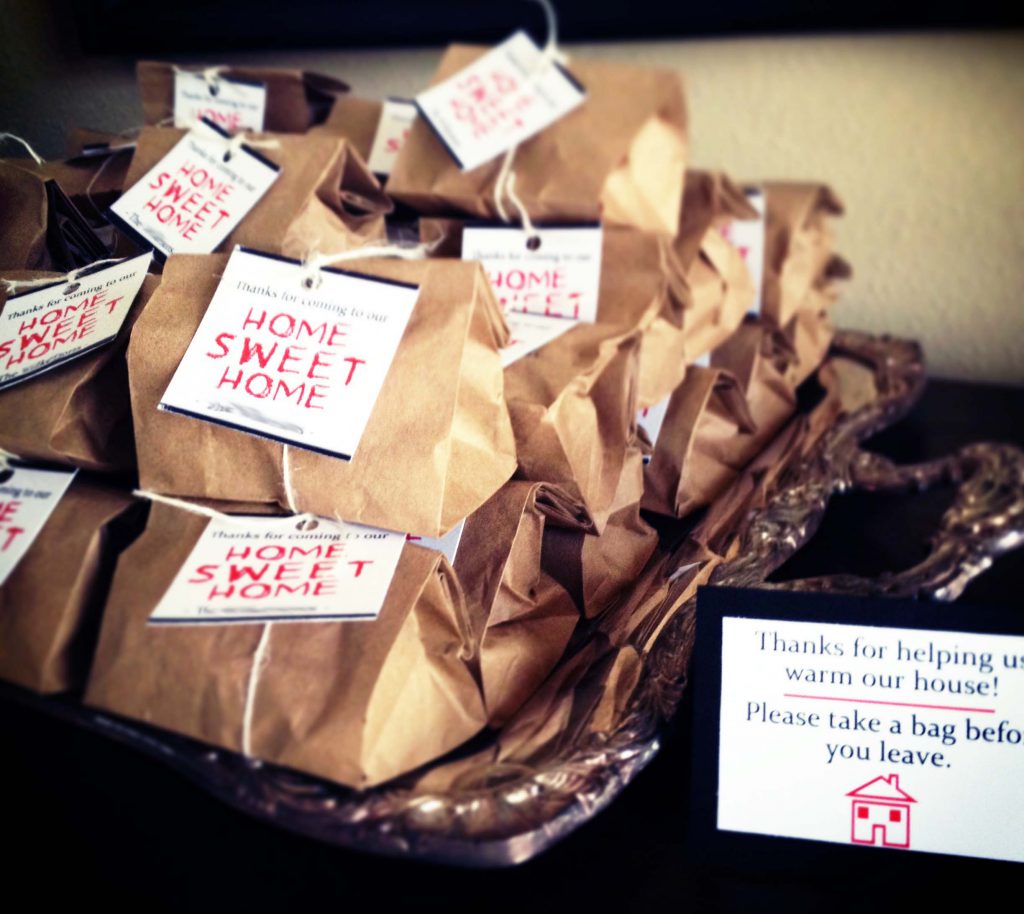 If you'd prefer to gift a friend of family member with something that will last longer, opt for a plant instead. Similar to flowers, a plant will liven up a new home. It's best to choose something on the small side, this way your host or hostess will be able to find a spot for it, such as the kitchen table or coffee table.
In Feng Shui tradition, presenting a new homeowner with a 'three-stalked bamboo wrapped with red ribbon' is said to bring good luck to a home. Other good options include fresh herbs or an orchid.
Towels or linens
It's likely your host or hostess will already have towels and linens. Despite this, such a gift is something you can't really go wrong with. Creating a gift pack containing pretty dishtowels and decorated potholders is a thoughtful and practical present. Such items tend to always come in handy. If you can, inquire about the colours in their new home before you purchase the gift.
A gift card for a home décor store
A gift card is an ideal gift for someone who has just moved into a new apartment or home. Regardless of whether they have purchased a furnished or non-furnished home, there's always something a new homeowner will need – whether it's painting, a piece of art, storage baskets, cushions, throws or rugs. A gift card is also a good option for those who are unsure of the individual's exact taste, as this way, they will be able to pick out an item for themselves.
A food hamper
More often than not, new homeowners tend to throw housewarming parties before they've completed their home – possibly to avoid any spillages on new carpets or scratches on freshly painted skirting boards. With this in mind, it's unlikely the fridge or cupboards are stocked to their usual capacity.
A hamper brimming with goodies is, therefore, a great idea and something that is certain to get new homeowners through their unpacking endeavors.