Easter eggs painted? Home decorated? Chocolate storage well stocked up? What's missing? Easter cards of course! Whether you're sending a physical card in the mail or a short message or post on social media, you might want to write something a bit more special than just Happy Easter.
If you don't specifically want any religious connotations, we put together some generic Easter quotes that will fit any recipient, choose and pick the best ones.
If you're still looking for some Easter gifts, at SerenataFlowers.com we have plenty to choose from – Easter Flowers, Easter Chocolates and Easter plants too!
20+ Easter Quotes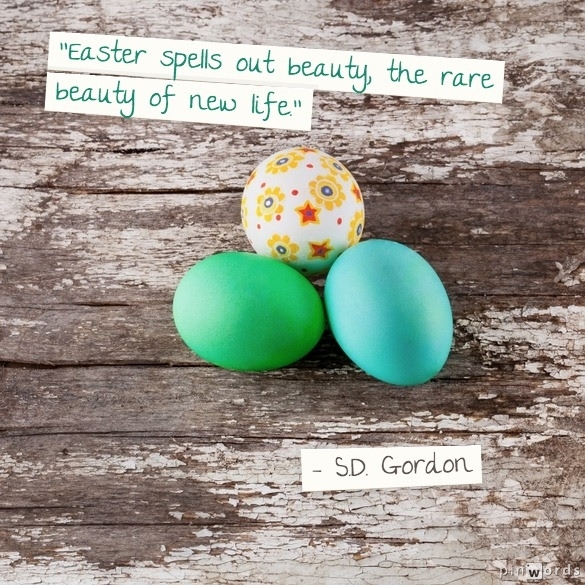 For I remember it is Easter morn, and life and love and peace are all newborn." — Alice Freeman Palmer
No matter how long the winter, spring is sure to follow." — Proverb
Between you and me and the Easter bunny…I hope your day is bright and sunny. Happy Easter!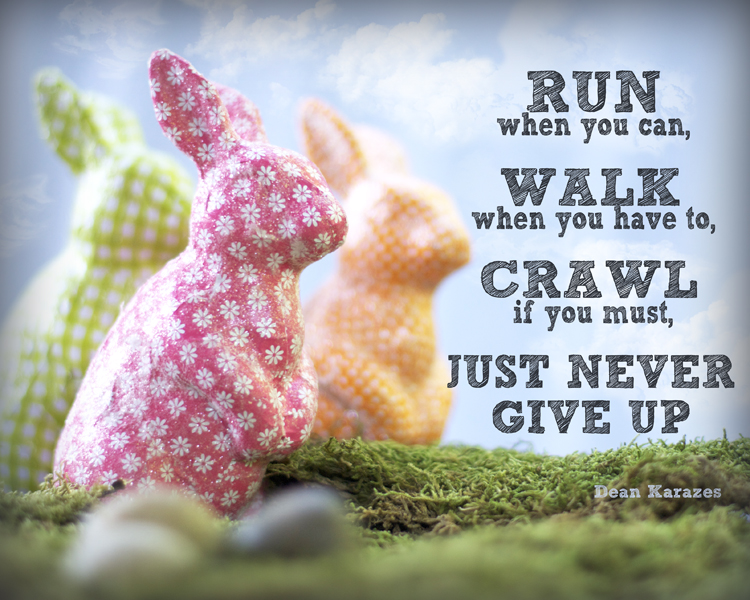 Easter says you can put truth in a grave, but it won't stay there.  ~Clarence W. Hall
Happy Easter to a good egg… A little cracked, maybe but still a good egg!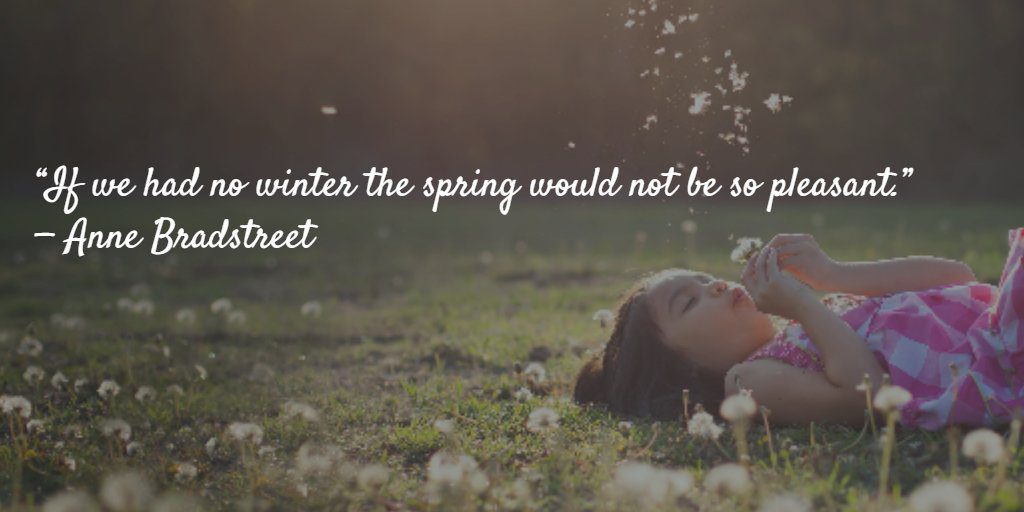 It is the hour to rend thy chains, The blossom time of souls.  ~Katherine Lee Bates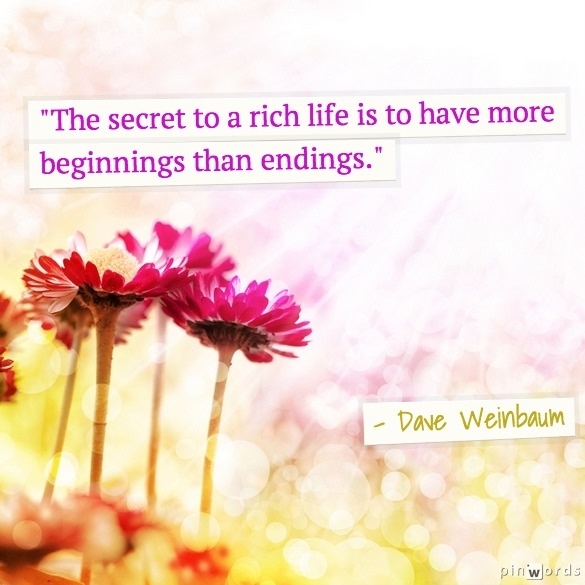 Easter is meant to be a symbol of hope, renewal, and new life." — Janine di Giovanni
On Easter Day the veil between time and eternity thins to gossamer.  ~Douglas Horton
Q: How do bunnies stay healthy? A: Egg-xercise! ~Author Unknown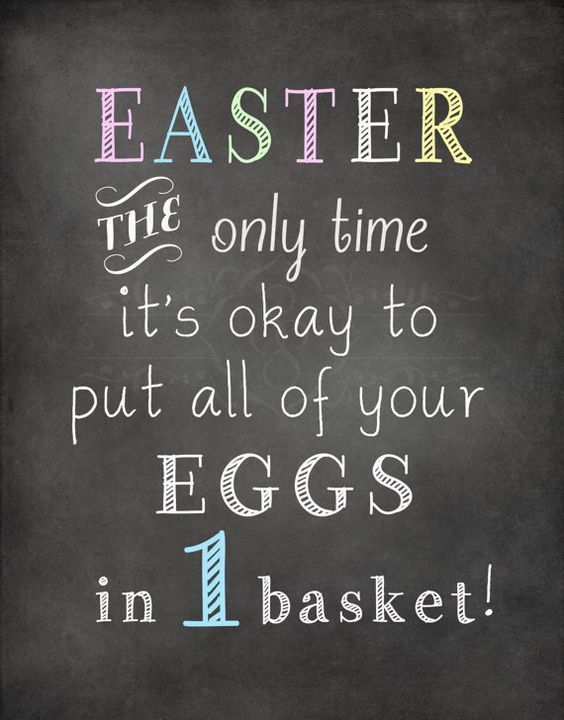 Despite the forecast, live like it's spring." ― Lilly Pulitzer
Where man sees but withered leaves, God sees sweet flowers growing.  ~Albert Laighton
Well pleaseth me the sweet time of Easter  That maketh the leaf and the flower comes out.  ~Bertran de Born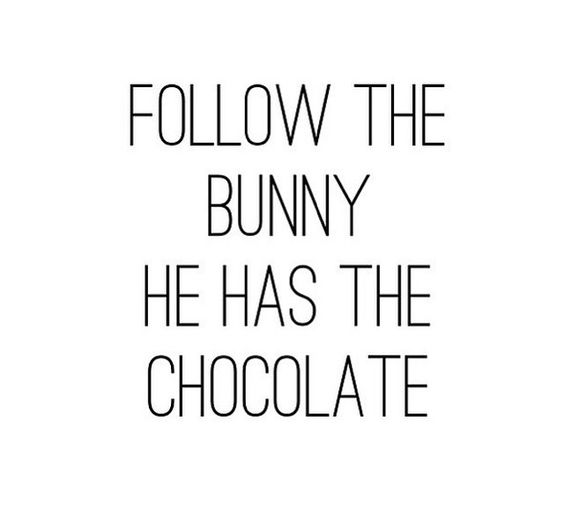 Easter is very important to me, it's a second chance." — Reba McEntire
Bunnies are cuddly, The large and the small, But I like chocolate ones, The best of them all.  ~Author Unknown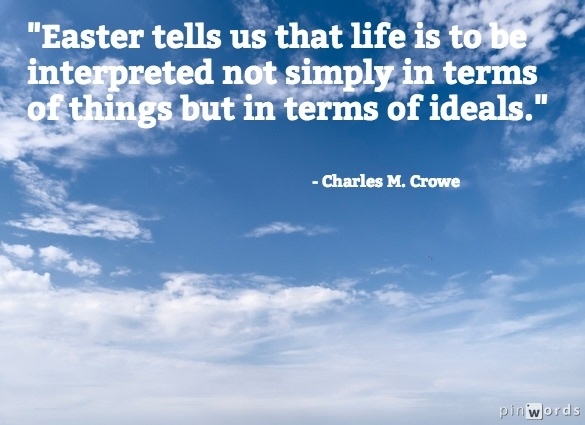 For I remember it is Easter morn, And life and love and peace are all newborn.  ~Alice Freeman Palmer