When a loved one dies, we all struggle with the right words to choose, to offer our support and express our sympathy.
If you need to send a message with your deepest condolences, there are a few things you should keep in mind.
We have listed these below, along with some message examples.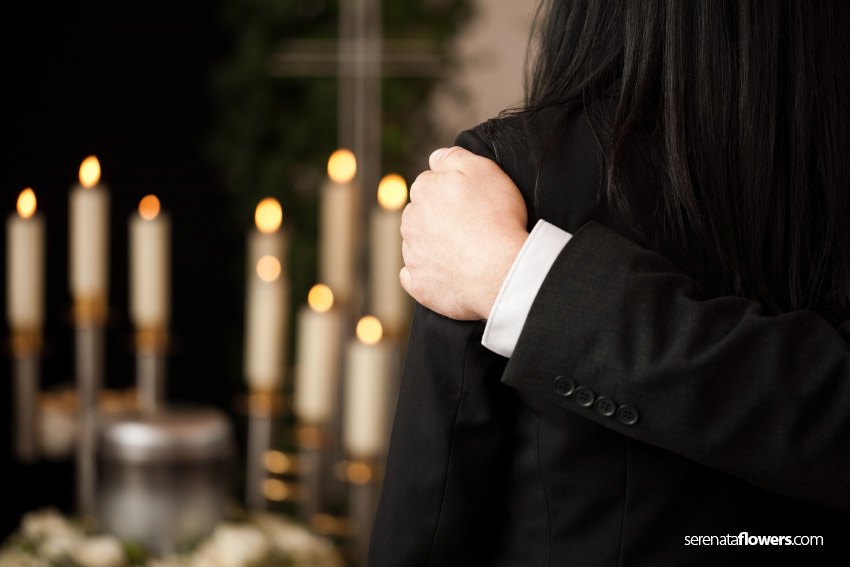 Few tips for expressing your Deepest Condolences
It always feels more personal when you mention the deceased person by name
Describe their personality and why they were so cherished, if you can
Share a fond memory of them, if you have one
If you didn't know the deceased personally, express your sadness that you never got to know them better
If you have a chance, it's always better to express condolences in person, instead of just writing, especially if it was someone close to you
It is not a good idea to do this right after the person passed away, wait a few days to let things settle down a bit
Choose a sympathy card to express your condolences. Funeral cards can also be used but they are generally delivered together with funeral flowers to the burial place.
What to address when expressing condolences:
acknowledge the loss of a loved one in words that are comfortable for you
say how much the person meant to you or how sorry you are that you didn't get to know them better
offer your help and words of support
Beware of some very common misspellings when writing a condolence message, here are some of the common ones:
spelling of "peace" (not "piece")
capitalization of "God" (not "god")
spelling of "condolences"
spelling of "prayers"
Also correct way to spell some of the most used words:
bereaved – person who is grieving
grieve – to feel and express sadness after the loss
deceased – the person who passed away (is no longer alive)
pass away –  to die
to feel up to something – to be feeling well enough to leave the home and do something with another person
in lieu of flowers – donation or other gift instead of flowers
Condolences Message Ideas
Grief can be so hard, but our special memories help us cope. Remembering you and your loved one today and always
My heart goes out to you and your family at this difficult time.
May our Lord bless and comfort you and your family during this time of grief. Please accept my/our sincere condolences.
We want to express our sympathy and let you know that our thoughts are with you.
hen someone you love becomes a memory, the memory becomes a treasure.
You and your family are surrounded by love during this difficult time.
A gentle soul ascended to heaven, leaving behind a lot of pain and anger. We say goodbye to our friend
Further information and resources:
40+ Sympathy Messages for Loss
30+ Messages for Funeral Flowers
Sympathy Flowers – How & When to Send
What to Write on Funeral Flowers
sources: englishclub.com