It's time to switch our summer container gardens for an autumn look, especially now that the days are growing that little shorter and temperatures are getting lower. Below we've listed a few of our favourite autumnal blooms along with an array of floral Instagram accounts, all of which are guaranteed to give you tips when it comes to decorating with flowers this autumn.
Chrysanthemum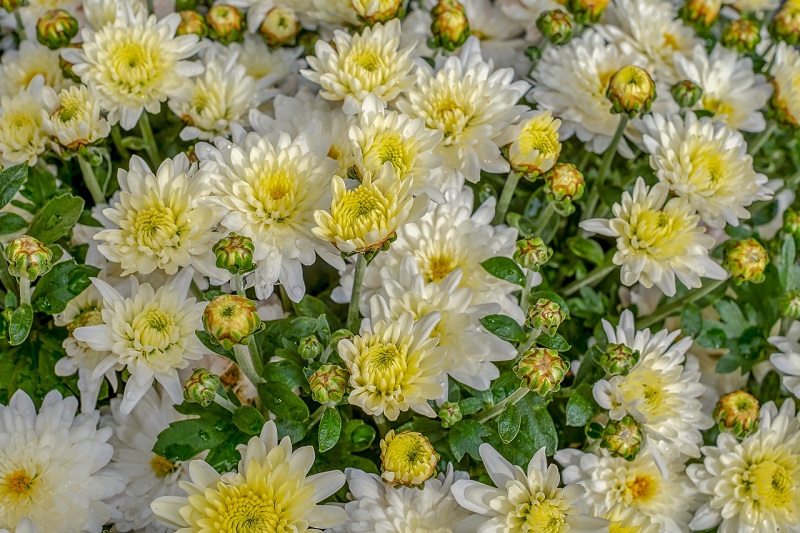 Bold and beautiful chrysanthemums create a cushion of colour in bright, seasonal hues of red, orange, peach, yellow and white, as well as various contrasting shades of pink. Because of their huge popularity, you can find these autumn flowers at online florists in a huge variety of styles and sizes. They look great when applied to home decor and promise to add an instant injection of colour to both the home and the garden.
Pansy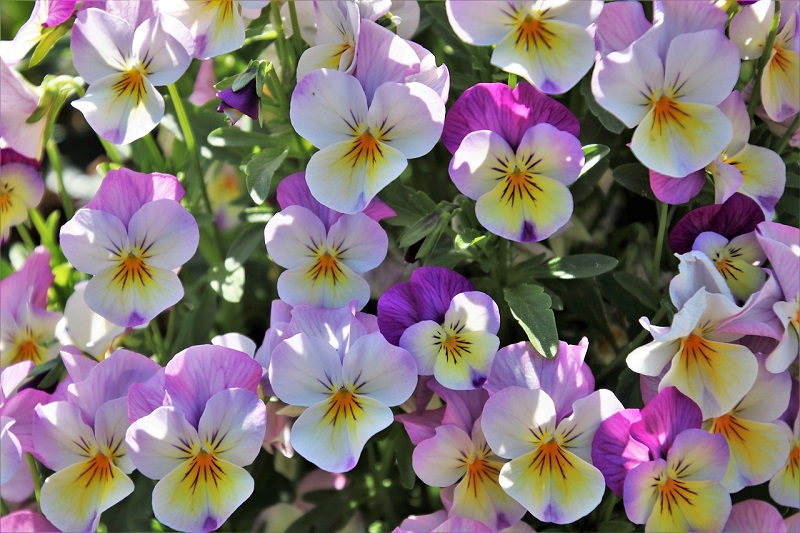 Pretty pansies boast an array of equally cool-season hues in just about every shade imaginable. These blooms are extremely versatile and bloom in abundance. When it comes to autumn flowers, these are one of the ideal options. Old-fashioned varieties tend to grow in tidy mounds, whilst other variants are more extravagant in style. You can also purchase varieties that trail and which are ideal for use as ground cover or in hanging baskets.
When these blooms are planted in the autumn months, they can come back to bloom again in the spring. Freshly picked pansies are an ideal addition for your interiors too and are a great choice for those wishing to add an injection of colour to accompany their home decor.
Celosia
Durable and easy to maintain, celosia is a natural option for autumn home decor. This is mainly because many of the varieties available come in the traditional colour palette, including hues such as bright yellows, warm oranges, scarlet red, and deep burgundy-purple accents.
Purple Fountain Grass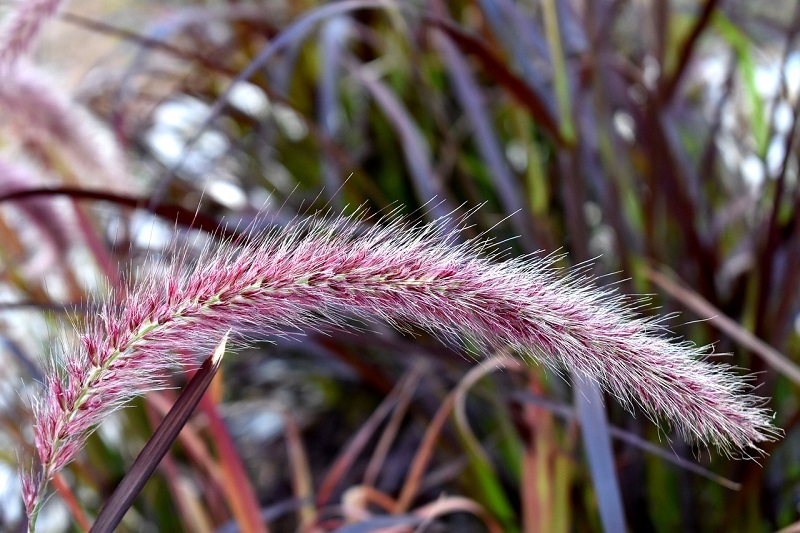 While not a bloom as such, purple fountain grass is the perfect accompaniment to an array of other autumn flowers. Its burgundy-purple foliage pairs extremely well with other hues and adds a wonderful texture to plantings.
Croton
This is an ideal option for the autumn months. This houseplant thrives in cold-weather regions (and frost-free areas), and also grows well as an annual. When it comes to autumnal home decor, it's this bloom's flamboyant foliage and rich shades of red, orange, yellow, and purple that give it the wow factor. Look to different variants to find the perfect croton for your interior style.
Could you use some #flowerinspiration?
We have listed 10 of the best Instagram accounts to follow for flower lovers below!
1. McQueens Flowers
McQueens Flowers is based in the city of London and comes in the shape of a fashion-forward floral brand that only works with the freshest, finest, autumnal products.
2. Style Me Pretty
Looking for autumnal wedding inspiration, look no further than Style Me Pretty! This cutesy account is brimming with inspiration to suit all and is a great account to check out if you wish to add a little style to your wedding venue.
3. La Musa De La Flores
Gabriela, account owner from La Musa de las Flores has her very own floral studio and impressive cut flower garden in Valle the Bravo, Mexico. With her eclectic style, she boasts all sorts of sophisticated arrangements, many of which have a still life oil painting style to them.
4. Claus Dalby
Danish gardener, publisher, and photographer Claus Dalby's account is a great source of inspiration for seasonal style. He even combines her displays with seasonal fruits and veggies, as well as snaps of the most beautiful garden views.
5. Flora Florager
'Flower nymph' AKA Bridget Beth Collins, who owns the account @flora.forager, is renowned for creating art with flowers. Her account is as cute as it is magical.
6. Flowerona
Rona Wheeldon is a flower photographer and writer from the United Kingdom. She has a detailed eye and her account is a great place to look to if you're looking for autumn home décor and sophisticated style ideas. Just scrolling through her Instagram page is guaranteed to have a zen effect.
7. Tulipina Design
Kiana Underwood from Tulipina Design is a celebrated floral designer. She is based in the United States and her Instagram account boasts an assortment of beautiful shades and vibrant autumnal floral designs.
8. Flirty Fleurs
Flirty Fleurs is one of the top blogs in the floral industry. Her gram focuses on exceptional blooms and the floral designers who make them into art. A great source for home decor inspiration!
9. Mayesh Wholesale
This floral wholesaler is based in the United States and is a pro when it comes to informing and engaging with her audience. The Instagram account is extremely inspiring and features many autumnal highlights.
10. The Flower Hat
Lastly, we have The Flowerhat. With a knack of creating exceptional displays from a variety of blooms, check out his Instagram account and see what all of the fuss is about!
Feeling inspired and looking to add a bouquet of autumn blooms to your home decor this season? Online florists such as Serenata Flowers boast something to suit all tastes and come with same and next-day flower delivery options.
Source: fleurcreatif.com