Flowers and foliage are an asset to the garden, just as they are an asset to the home – in fact, indoor flowering plants work to bring an interior space to life through both sight and scent.
Top tips for decorating from experts
When it comes to decorating the home with indoor flowering plants, there are a number of unique ways to create a distinctive display. If you have some old china teacups lying around, use these to create a quirky, indoor garden with a vintage edge.
Alternatively, save space by planting flowering plants in mason jars and hanging them from the wall. If you have a larger space to fill, opt for an expansive plant, with bold flowers and place it in a colourful container to add a little extra pizzazz.
When choosing a room in the home for your new plant, it's important to consider their traditional environment, especially if you want them to thrive. Certain species require more sunlight than others, whilst other variants require plant food on a regular basis.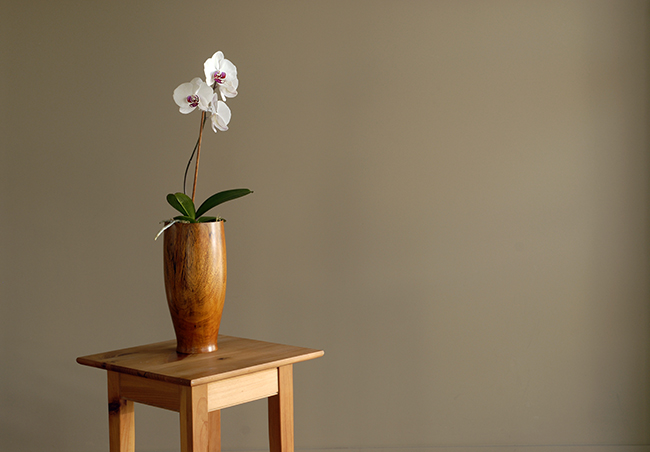 How to choose indoor flowering plants
One of the reasons many choose to invest in indoor flowering plants is because of their sweet fragrance – scented plants bring a breath of fresh air to the home.
Another reason for choosing indoor flowering plants is if you lack a garden; this is a common issue when living in a high rise apartment block, but it doesn't mean you have to deny yourself of foliage and flowers. On the other hand, you may live in a climate that's too cold to maintain tropical plants outdoors, which is when growing them indoors is a great solution.
Most popular varieties
There are a number of indoor flowering plants to choose from, so here we've listed some of the most popular to provide you with a little inspiration.
African violets (Saintpaulia ionantha): These species are amongst the easiest flowering houseplants to grow. They bloom all year-round and require little care. They're also available in a wide variety of shapes, hues and sizes. Some boast rainbow foliage, whilst others feature ruffled or white-edged blooms.
They tend to prefer warmer conditions, which is why they are such great indoor plants, especially when placed in filtered sunlight, close to a bright window. Try to avoid getting cold water on their fuzzy leaves, as this can cause unpleasant brown spots to appear. If you wish to start new plants, simply cut the root and leaf from one of your existing plants and place in moist potting mix.
When placed close to bright sunlight, this plant will bloom almost continually and grows to a height of eight inches high and 16 inches wide. They're extremely versatile, and are available in almost every colour, which means you can match them to any décor.
Tropical hibiscus (Hibiscus rosa-sinensis): If you wish to add a touch of the tropics to your home, this is an ideal indoor flowering plant to choose.
It boasts huge blooms, which span up to eight inches wide. Although the individual blossoms last only one or two days, they're renowned for blooming through the winter months. For best results, use moist soil and place the plant close to a window.
Hibiscus are available in a wide range of hues, including everything from pink and red to yellow, orange, white and even a rare blue.
Peace lily (Spathiphyllum wallisii): This maintenance-free plant specie is great for darker homes and flats, as it is able to tolerate both low humidity and low light.
Spiky, cream-white flowers come in the shape of a spoon, with the bloom being the heaviest in the summer months, although a number of these plants will bloom all year round. Even without a flower, their glossy, attractive leaves will add instant tropical glamour to your abode. They can grow to six feet tall and five feet wide.
Oxalis (Oxalis triangularis): This species of plant boasts beautiful pink or white blooms, which are almost constant, and triangular, clover-like purple leaves. The best varieties feature plain green foliage, which sometimes has a silvery accent.
If grown in the correct conditions (medium to bright light), this flowering plant will grow up to12 inches tall and 12 inches wide.
Flowering Maple (Abutilon x hybridum): This species boasts blooms that resemble delicate crepe paper in hues of pink, red, orange and yellow.
These flowers, with their backdrop of green leaves that look a little like those on a maple tree (hence its name), resemble vibrant festive lanterns. Many varieties boast foliage embellished with splotches. It can be grown in a number of styles, including in a hanging basket, as a tree or pruned back as a shrub.
This quick-growing flowering plant is almost constantly in bloom, provided it gets plenty of water and lots of bright to intense light. If cared for correctly, it can grow to five feet tall and three feet wide.
Kaffir lily (Clivia miniata): This prevalent flowering houseplant tends to bloom in the winter months. When in full bloom, it boasts an incredible 20 reddish orange and yellow flowers shaped like tubes. For best results, keep in cool, dry conditions, away from direct sunlight. This plant is one of the most popular flowering houseplants to choose if you have a busy lifestyle as it is extremely extra easy to grow. It will also bring your home to life in the drab, winter months. With medium light and soil that is barely moist, this picture-perfect plant will grow to two feet tall and wide.
Streptocarpus (Streptocarpus x hybridus): Often nicknamed Cape primrose, when grown in the correct conditions, this flowering plant's blooms are almost constant.
The many hybrid variations available boast masses of pretty pink, purple, white or red flowers, all of which are complemented by white or yellow throats. These plants are extremely easy to grow and propagate and can reach 18 inches high and up to 30 inches wide.
Jasmine (Jasminum spp): There are numerous species of jasmine, including everything from flowered jasmine (J. polyanthum), to Arabian jasmine (J. sambac).
These are the two easiest variants to grow; providing you give them plenty of water and sunlight. When they bloom, they boast fragrant white and pink flowers, which grow on vining plants. When cared for correctly, they can grow to an impressive four feet tall and six feet wide.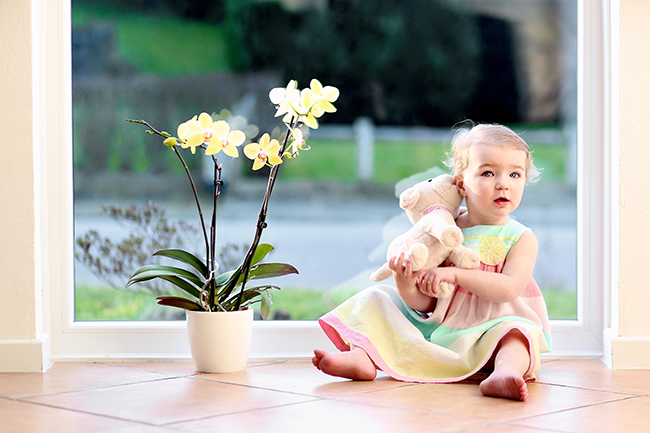 Flowering plants versus non-flowering indoor plants – which ones to choose?
Caring for indoor flowering plants is a little different to caring for non-flowering indoor plants. In order to maintain their health and beauty, it's important to follow a few simple tips.
For example, if you have little time to take care of houseplants, opt for low-maintenance varieties. Orchids – at one time were extremely high maintenance – although thankfully this is no longer the case, as there are a number of new varieties that are not only more colourful, but also, much easier to grow.
It's also important to think about the space in which you live when choosing indoor flowering plants. If your apartment or house lacks natural sunlight, opt for a plant that can tolerate these conditions, such as the Peace Lily. Alternatively, if you have plentiful windows, choose a species such as an Anthurium or Jasmine.
Although certain non-flowering plants are extremely attractive in style and come in a range of lush, green colours, they don't quite have as much impact as flowering plants, with their beautifully bright and vibrant blooms.
If you have flowering plants in your home and think we've missed any essential tips, we'd love to hear from you so we can share them with our readers. Similarly, if you have other species that you keep in your home to brighten it up, we'd love to see some pictures!
Sources: goodhousekeeping.com, bhg.com 
More about plants:
---
Local And International Delivery
Flowers By Occasion And Holiday
Specialized Gift Ideas