For anyone born in December, having a birthday so close to Christmas can make gifting tough, but fortunately, there are a couple of bold blooms that make great presents. The December birth flower is the Narcissus. This pretty flower takes its name from an ancient Greek myth meaning self-adulation and unrequited love.
In modern times, the narcissus is seen as a symbol of good fortune, youth, and beauty. In addition to this, it is believed that if a narcissus is forced to flower on New Year's Day, it will bring good luck for the following year!
There are twelve main variants of the birth flower for December, and each variant boasts its own unique scent, colour combination, and shape. The majority of narcissus blooms come in shades of yellow, orange, pink, and white – some bright celebratory colours that are perfect for a birthday!
When pruning narcissus blooms it's important to always use a sharp knife. After being cut, they will emit a sap that is harmful to other blooms. Floral connoisseurs recommend keeping a cut narcissus away from other flowers.
However, if the blooms are to be part of a mixed bouquet, it's a good idea to leave a narcissus in water for a minimum of 12 hours without being re-cut prior to adding them to a floral arrangement.
A cut narcissus, when cared for correctly, has an impressive vase life of seven days when placed in a cool environment.
There are an array of other blooms that are popular in December too, so for those planning for a birthday throughout the month, they should find they are spoilt for choice!
Here's a selection of some other flowers with strong ties to December…
Holly
Another December birth bloom is holly (also known as drupe or berry). This bloom also has strong symbolic meanings. In Christianity, the berries were said to have been a white hue stained red by Christ's blood, with the spiky leaves being symbolic of the crown of thorns. Today, it is associated with feelings of optimism and happiness.
Poinsettia
This popular December bloom (botanical name: Euphorbia pulcherrima) has become Britain's number one houseplant for the Christmas season. Native to Mexico, the poinsettia plant blooms in December and January, which makes it the perfect plant to gift in December and to display at Christmas.
These plants are easy to maintain and will last the entirety of Christmas when displayed as a cut flower. Alternatively, you can invest in a poinsettia plant and encourage it to bloom again the following year.
The most popular poinsettia plants are red in hue, however, specialist poinsettia breeders have created over 150 different varieties, including plants in shades of pink, cream, orange, and white. Poinsettias in warm hues including apricot, rose, pink or salmon and can be an asset in homes from as early as October.
With their star-shaped bracts, poinsettias have become known as Christmas Stars across the globe, referred to as Stella di Natale in Italian and Weihnachtsstern in German.
Other perfect blooms for Christmas Birthdays
If you wish to send a bouquet to a special someone this Christmas, the easiest way to do so is by ordering from an online florist. If you're stuck on which blooms to choose, simply look to their Christmas category for inspiration. Serenata Flowers have a number of options available, including the following:
Red Mistletoe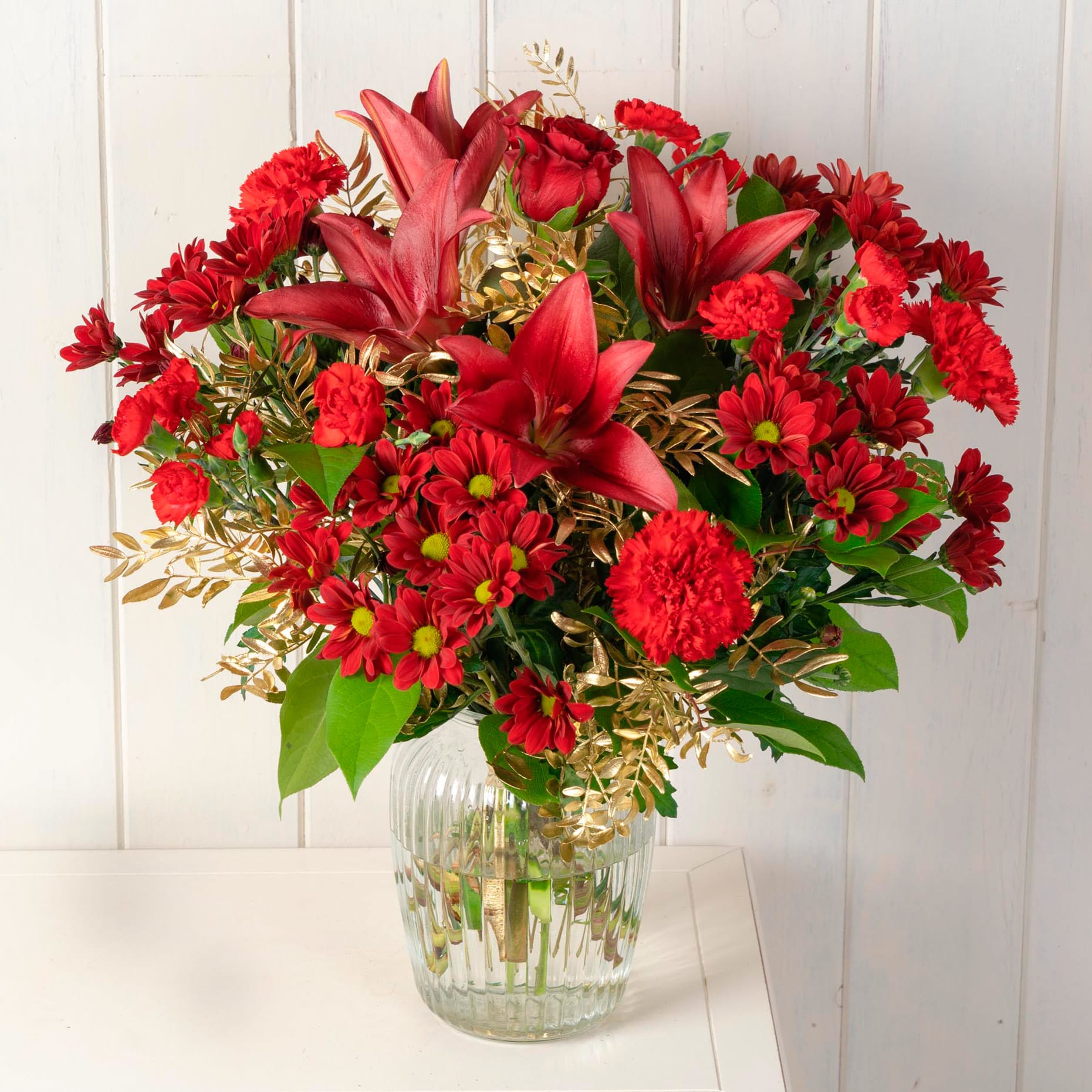 This bright vibrant bouquet with its lipstick-red lilies and soft chrysanthemums is the perfect way to blow a Christmas kiss to a special someone. Ruby red roses and hot hued carnations perfectly complement gold pistachio leaves.
Winter's Tale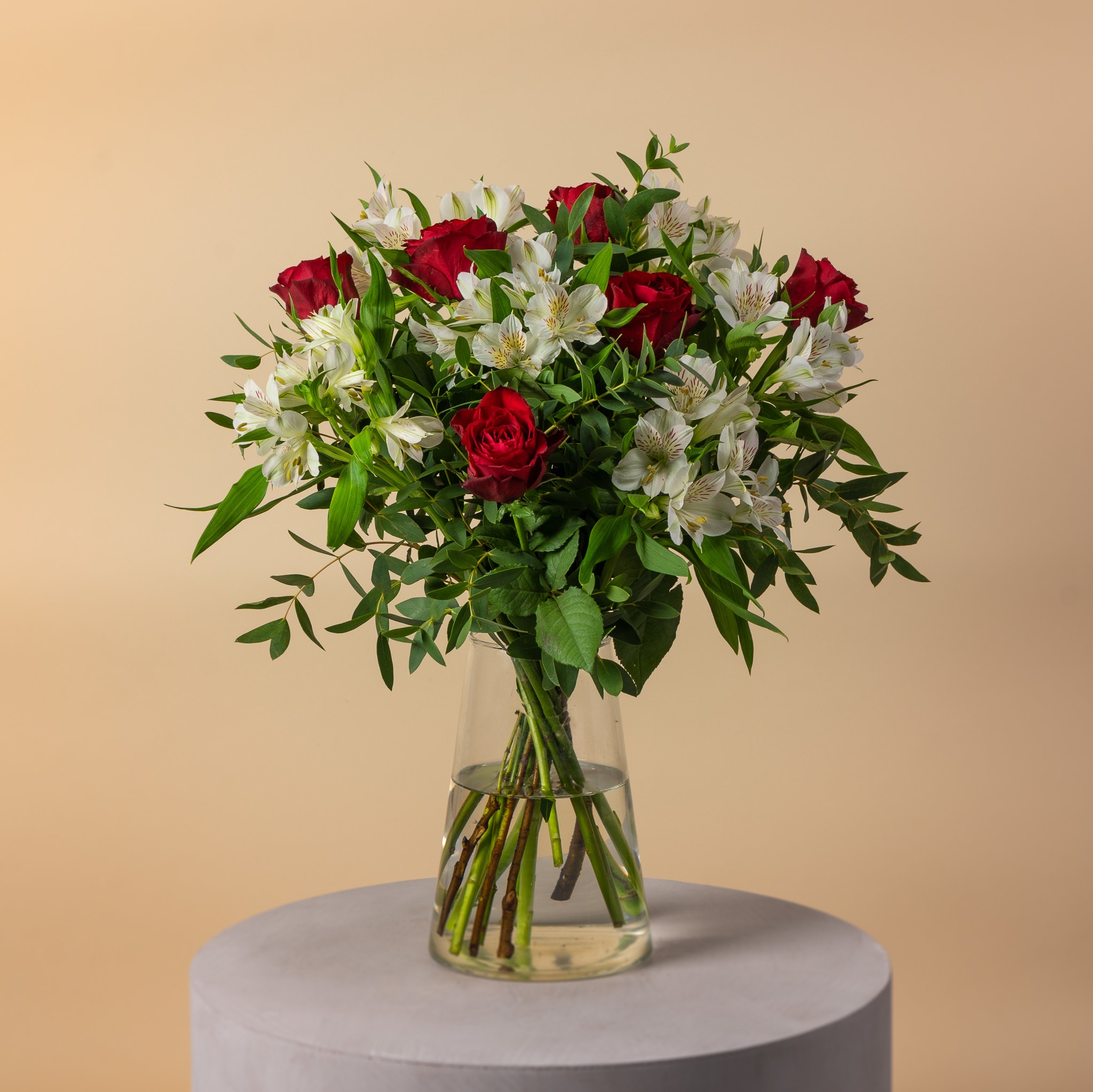 This upbeat bouquet boasts an armful of cherry red roses, gold eucalyptus, Salal leaves, and snow whose alstroemerias.
Floral Ratatouille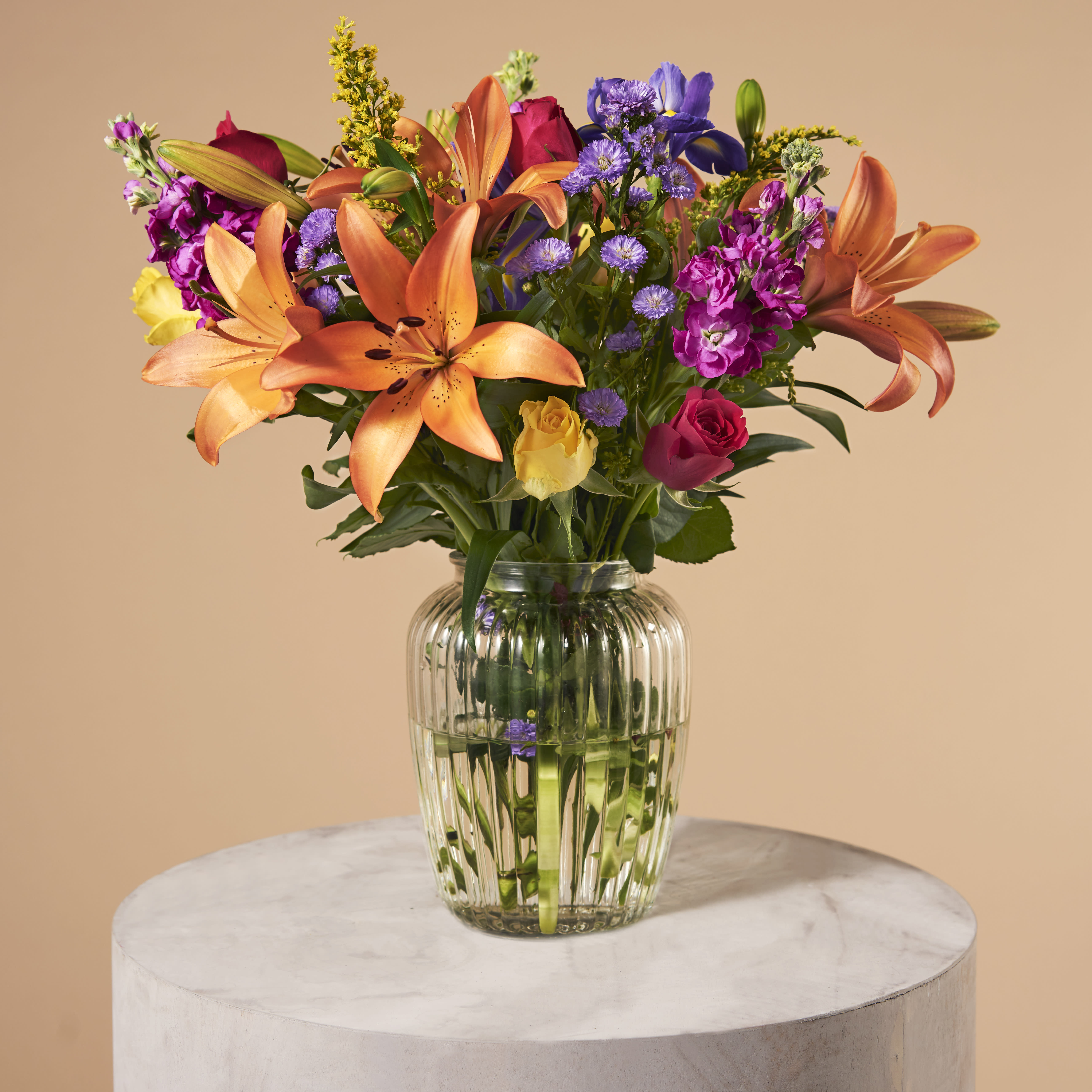 For recipients that prefer something a little more vibrant and tropical in style, this bold and beautiful bouquet is the perfect option. Brimming with hot hues, it's a display that is guaranteed to brighten up the home and mood of the recipient. The best thing about these blooms?
They can be posted directly through the letterbox, making them a great option for those who are often out and about. Instead of having to sign for flower delivery, it will be waiting for them on their doormat when they arrive home. Inside this bouquet, you'll find an assortment of blooms in the shape of blue asters, blue iris, orange lilies, green rhododendrons, yellow roses, yellow solidago, and cerise stocks. An instant cocktail of colour!
Peace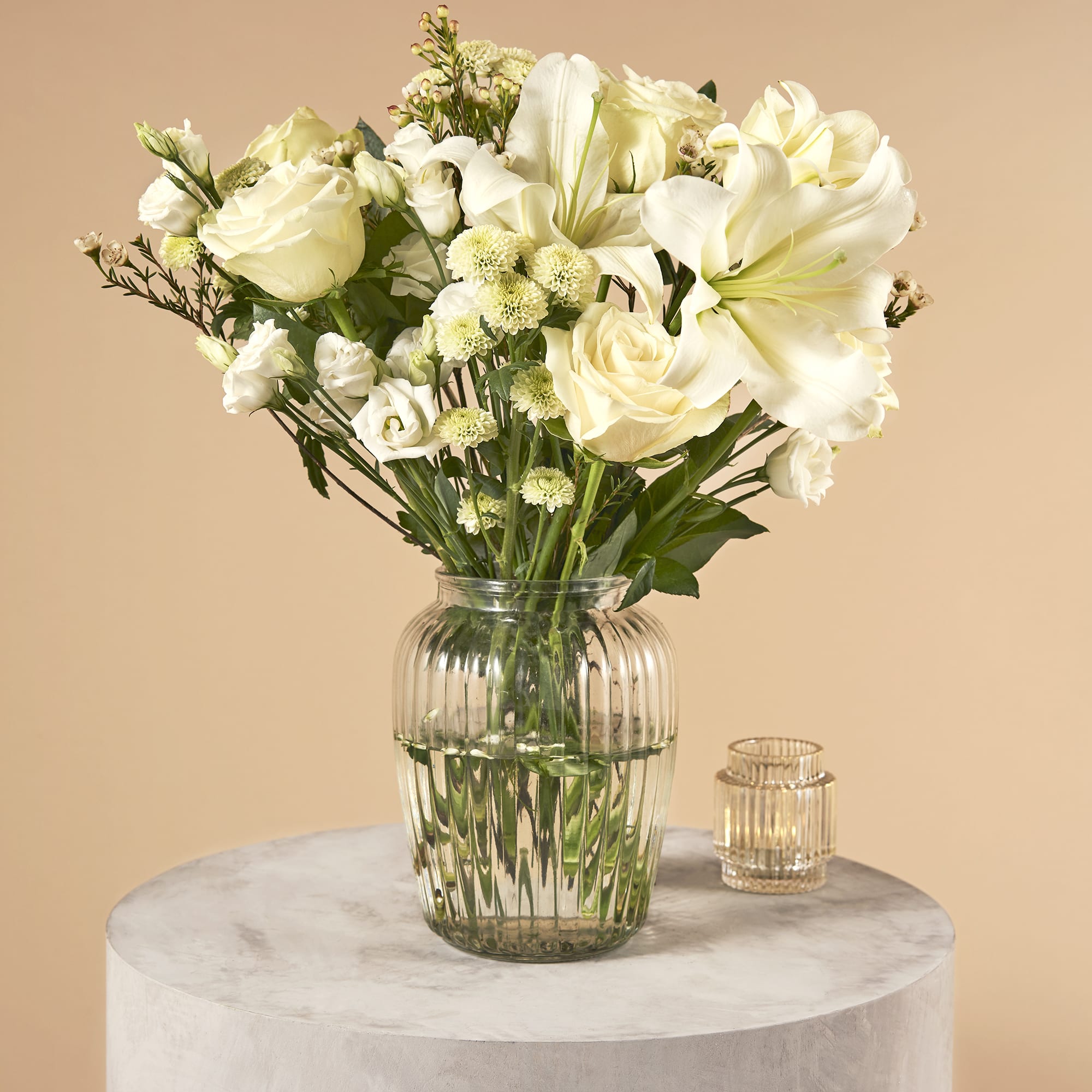 For something more contemporary in style, opt for the Peace bouquet. This minimalistic arrangement is an ideal option for those who have equally minimalist and modern homes. Just as the name suggests, this is a relaxing bouquet, with calming hues and an array of beautiful blooms.
Inside you'll discover a handful of white wax flowers, lisianthus, white freesia, and three large white roses – a moment of serenity!
Source: housebeautiful.com