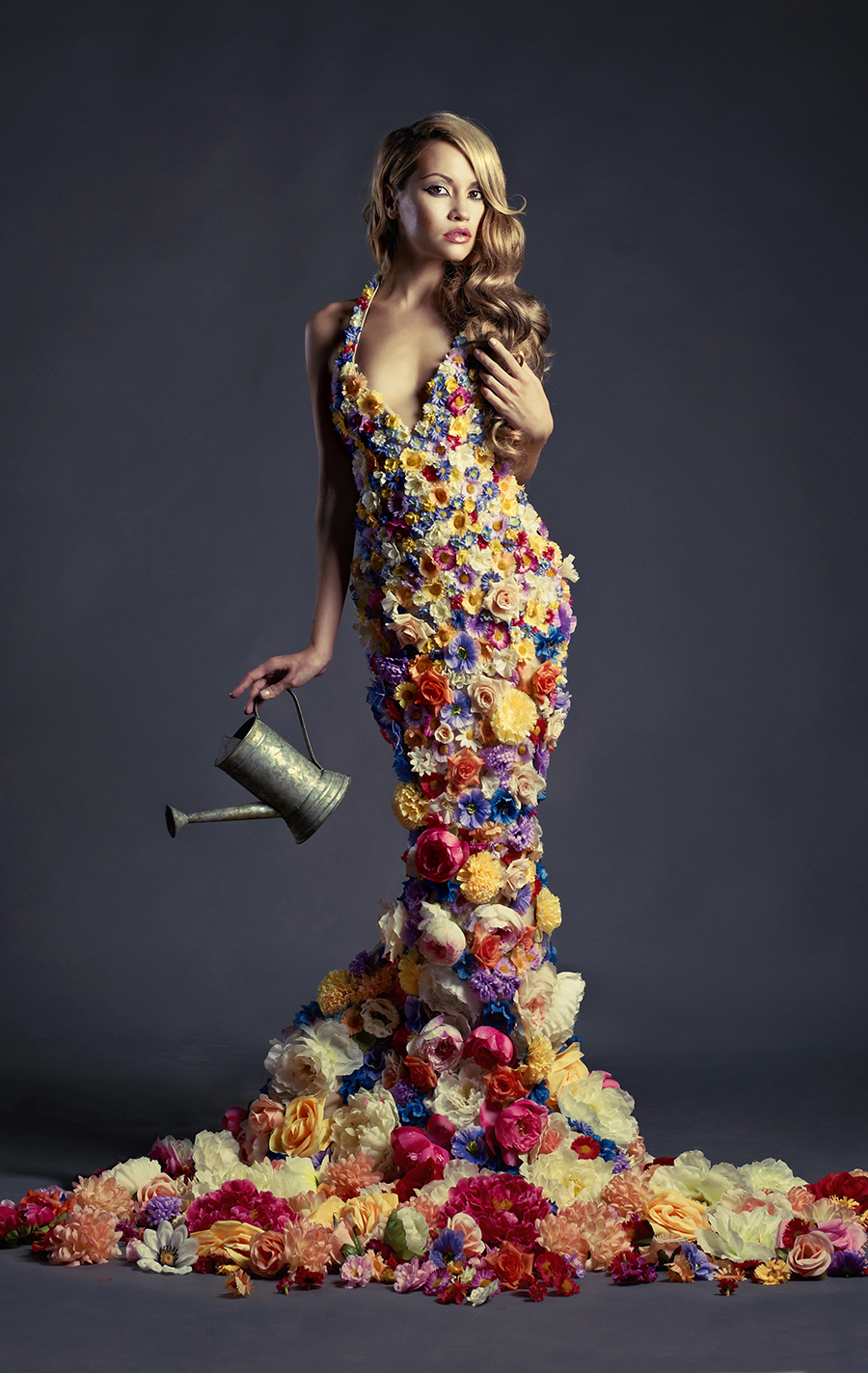 Flowers have a wonderful ability to make us all feel better.
With their beautiful colors and variety of scents, they have the power to effortlessly change both our moods and our homes.
Some celebrities have been known to make extravagant dressing room demands for flowers while others such as Lady Gaga, Paul McCartney and even Michelle Obama are privileged to have had flowers named after them.
Whilst we all have our flower preferences, we explore the one's celebrities favor.
Katy Perry
Rumored to like freshly cut flowers on a daily basis, the ex-wife of Russell Brand who shot to fame with her song "I Kissed a Girl", has a penchant for purple and white hydrangeas. However, their delicate heads of flowers aren't quite as popular with Katy's role model Madonna who famously got into trouble for saying that she hated them.
Miranda Kerr
It should come as no surprise that this glamorous Australian, who rose to fame as a Victoria's Secret Angel, is reported to love the stylish buds and the delicious fragrance of the red peony. This stunningly seductive flower is the perfect match for a world famous lingerie model.
Nicole Kidman
Nicole Kidman is known for her elegance and grace both on and off our screens and her favorite flower, the gardenia, reflects that perfectly. The beautiful scent of its delicate white flowers manages to remain intact no matter how high the temperature gets in its tropical homelands.
Anne Hathaway
From Les Miserables to this year's blockbuster Interstellar, Anne Hathaway continues to give any film a touch of class just as her favorite anemones do to any room. With over a hundred different species to enjoy, the huge variety of anemones means that there's more than enough to keep Anne captivated.
Kim Kardashian
With such a high profile lifestyle and a wardrobe of eye-catching outfits to match, it might come as a surprise that Kim loves the simple purity of jasmine's flowers. The subtly of this flower's scent could also have been the inspiration of her own perfume line.
Angelina Jolie
Regarded by many as one of today's most beautiful women, Angelina's favourite bloom is thought to be the exotic flowers of the orchid. Considered to be the world's favourite flower the orchid's very distinctive shape, a range of different colors and patterns makes it the perfect A-Lister.
---
Serenata Flowers offers a five-star flower delivery service in the UK – take a look at our recent special offers and take advantage of our discount codes to get fresh blooms at unbeatable prices. Free delivery in the UK from Monday to Sunday.
---
Local And International Delivery
Flowers By Occasion And Holiday
Specialized Gift Ideas